WILL ANUSHKA SHARMA EXCEL AS THE NEW AMBASSADOR OF L'Oréal PARIS?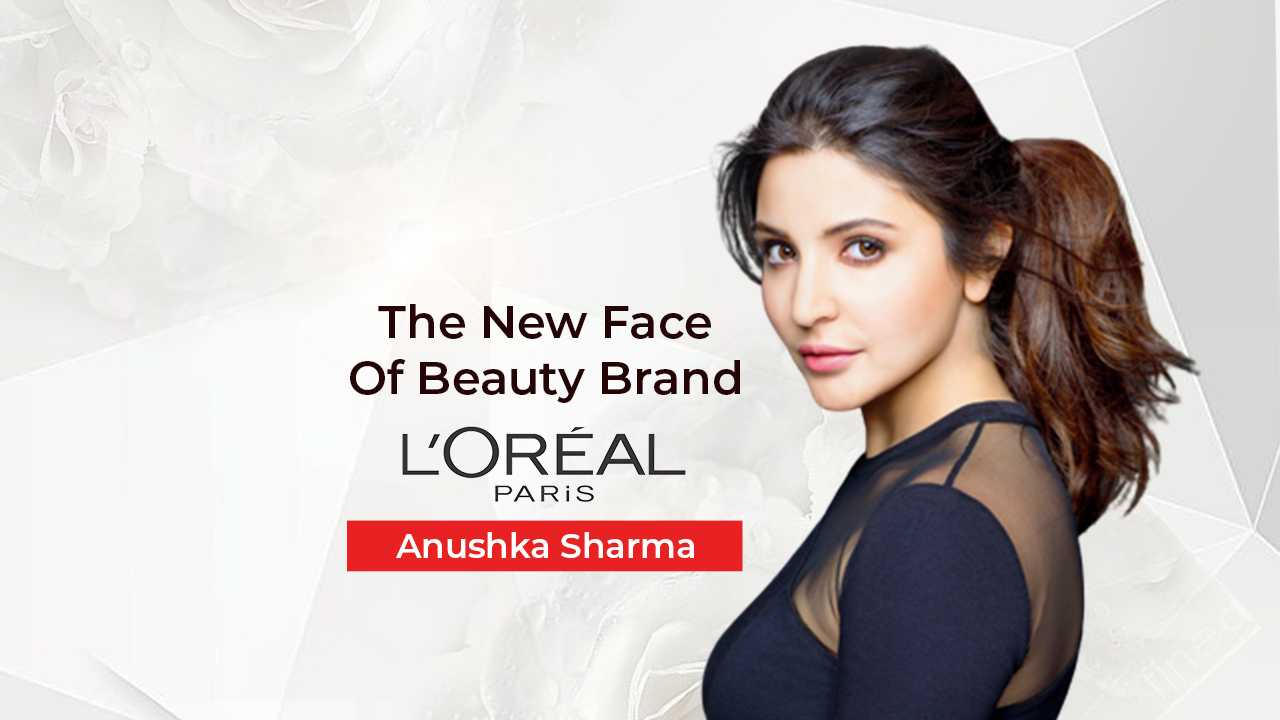 Endorsements are the way of life for brands to gain a greater following and incline their sales. With great endorsements comes great responsibility – to put the faith of the general public in a brand. The personality involved must always weigh the wellness of the brand they are associating themselves with to ensure they are safe and in check with the norms involved for brands.

We read through a recent update about Anushka Sharma joining in as L'Oréal Paris new ambassador and what stands in store for the brand and the actor.

We've all grown up watching top Bollywood actresses endorse brands. One such brand that has time and again roped in the best of the entertainment world is L'Oréal Paris. A recent campaign by the brand saw Mithali Raj, Aditi Rao Hydari, Navya Nanda Naveli, and others join in and share their 'I Know My Worth' derived from their original tagline "Because You're Worth it." It is a phrase we've heard in the voices of Aishwarya Rai Bachchan, Katrina Kaif, and Sonam Kapoor, amongst many others. It doesn't come as a surprise that now we will see renowned actress Anushka Sharma join this list.

In a comment, the company said that the actor is well known for her thoughts and opinions on an inclusive world which further resonates with L'Oréal's core values and causes initiatives. "She is also passionate about credible skincare and the value it can bring to the well-being and confidence of the women of today," the company added further. The general manager of the firm, Divya Reddy in a statement to the media said, "We are delighted to welcome Anushka Sharma. She shares the mission of the brand to champion women's empowerment and celebrates their beauty because they all are worth it. With science and innovation at the core, we strive to create a difference in the Indian skincare market with our differentiated products which are validated by dermatologists and backed by science. We are ecstatic to join hands with Anushka to drive the skincare revolution in India."

If we look closer at Anushka's associations in the past with beauty brands, we observe that her choice of brands has always been deeply rooted in her vital belief system. Elle 18, a brand known for its range of quality products, and Pure Derm, an initiative under Hindustan Unilever to put an end to dandruff troubles were some of these.

We must remember that when a star embraces a brand by choosing to endorse it, the brand is elevated to a new level. A fan base attached to the star is now transferred to this brand, which will keenly listen to what the brand has to say because of its ambassador. While this is an advantage for the brands the stars endorsing it, in this case, Anushka Sharma, must emphasize their opinions of the brand and their decision to endorse it. Much like Anushka Sharma did in her statement about the brand.

Not only did she elaborate on her liking of L'Oréal Paris but also hoped to make a lasting impact on the lives of women through her association with the brand. She said, "I have always admired them for pioneering innovation in the beauty industry with superior and exemplary products backed by science that the women of today need. With this partnership, I look forward to making a positive impact in the beauty industry, making it more inclusive for women. It's amazing to see an international brand supporting women to be the best version of themselves through unique initiatives and messaging. I hope to further support the brand's vision by spreading the message of worth and empowerment to every beautiful woman out there."

The brand will soon be releasing a campaign film set in Paris, featuring the actor that will also announce the launch of their Glycolic Bright Range skincare product. Created using dermatologist-recommended Glycolic Acid, the Glycolic Bright Range helps reduce 5 years of dark spots in only two weeks to reveal even, beaming skin. The range consists of a highly effective yet gentle serum, a daily cleanser, a day cream with SPF, an overnight cream, and a serum mask.

According to Allied Market Research, the Indian skincare products' market size was valued at $2,478.4 million in 2017 and is hoped to reach $5,033.7 million by 2027, registering a CAGR of 9.5%.

Anushka Sharma has a fan following that extends across the nation. With several hit films under her hat Band Baaja Baraat, Jab Tak Hai Jaan, Sultan, Rab Ne Bana Di Jodi, Sanju, and many others – she is one of the most sought actors in the country. Married to Indian cricketer Virat Kohli, she became a mother earlier this year to a beautiful baby girl whom they called Vamika. While she took a short break from work to spend time with her family, her next is anticipated to be a benchmark film.

A biopic called Chakda Xpress is based on the life of former Indian cricket captain Jhulan Goswami. Anushka has been training in cricket to perfect her portrayal of Jhulan and the first looks of the film are extremely intriguing. Her association with brands as mentioned before has always been key in communicating the message she stands for. Apart from being an actor and endorsing other brands, she is also an entrepreneur and has a clothing label 'NUSH' that she owns. The label curates affordable fashion for women and is available for sale on their website and third-party websites like Myntra.

We are delighted to know her opinions about L'Oréal Paris and how much she values this association. The campaign film shot in Paris already sounds like eye candy we can't miss.
After its launch, the products will be available in all existing stores as well as online. So, you can either choose to shop from L'Oréal 's website, third-party websites (like Amazon and Nykaa), or physical stores or shops in malls.

We wish both the brand and Anushka Sharma very good luck with this association and can't wait to see what's in store ahead.