CHOSEN By Dermatology Introduces Travel-Friendly Mini Packs for High-Performance Skin Care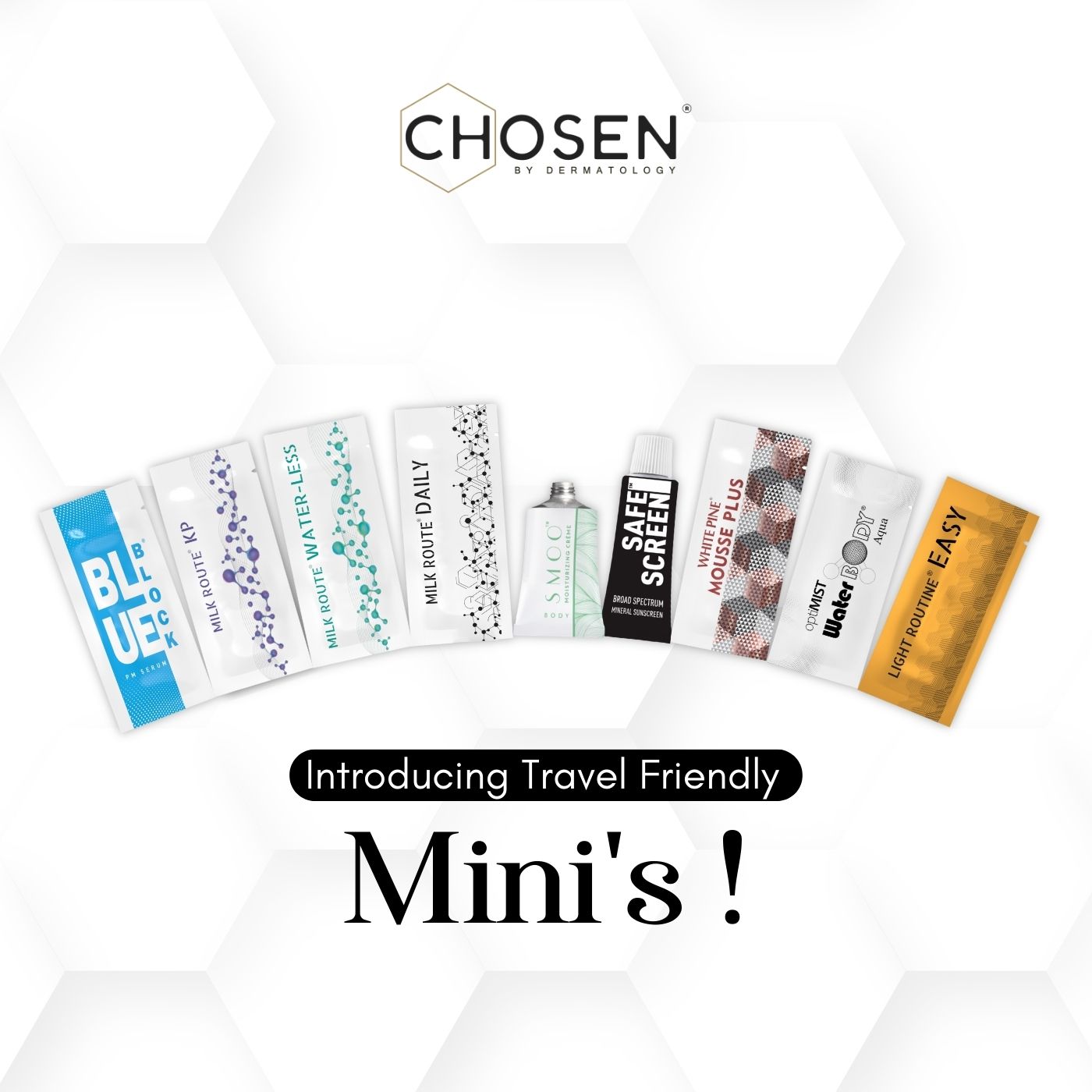 CHOSEN By Dermatology, a renowned skincare brand in India, is proud to unveil its latest offering: high-performance skincare products now available in Travel-friendly Mini Packs designed to cater to your skin care needs while you travel on the go. Dedicated to enhancing customer loyalty, CHOSEN is excited to offer its loyalty members an exclusive opportunity. Members can redeem these Mini Packs for free using Zola points or conveniently purchase them at www.chosenstore.in.
Travel with your favorite Mini's pack now possible
Rooted in dermatological expertise, CHOSENs products are thoughtfully curated with research-proven ingredients, sustainably sourced to suit Indian skin types. The brand is committed to environmentally conscious practices, using eco-friendly packaging whenever possible.
Each mini pack offers the perfect solution for skincare enthusiasts on the move, those looking for a trial-size experience, or even those seeking the perfect gifting option.
"CHOSENs Mini Packs are a convenient and versatile way to experience our quality skincare line wherever you go," said Mr. Revanth P.G., Product Expert, CHOSEN By Dermatology.
"Our dermatologist-curated products provide safe and effective solutions tailored to Indian skin," he added.
Embrace the luxury of high-performance skincare, now in a portable format, perfect for your skin care needs while you travel on the go.