Conversations around Byju's Losses Intensify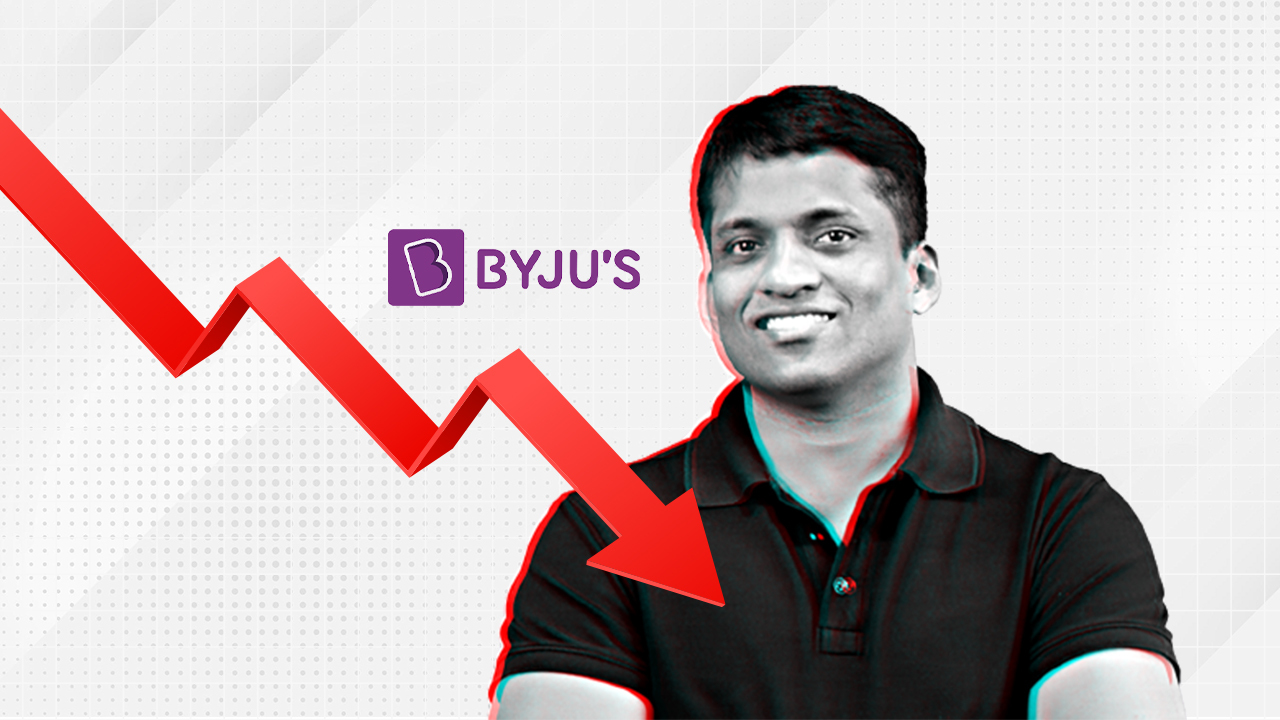 With its headquarters in Bangalore, Byju's is an Indian multinational educational technology company founded by Byju Raveendran and Divya Gokulnath. The startup has come a long way from its inception in 2017, to now in 2022 where it is valued at US$22 billion. The company also claims to have over 115 million registered students.

Developed by Think and Learn Pvt. Ltd – a company established by Raveendran, Gokulnath, and a few students in 2011, in its initial days the company focused on offering online video-based learning programs for the K-12 segment and competitive exams. Through the years, the company has had an extensively positive growth trajectory. Starting in 2015, when they launched Byju's learning app, they launched two other applications Byju's Maths App for kids and Byju's Parent Connect app, both in 2017. Soon, Byju emerged as India's first edtech unicorn.

An interesting growth has also been noted in its revenue and profit over the years. Starting from revenue of 490 crores in FY2018 it moved to a revenue of 2,381 crores in FY2020. It was also in 2020, that the firm attained decacorn status after an investment by Mary Meeker's Bond Capital. Decacorn is a term used to describe a start-up that has a valuation of over 10 billion dollars.

However, in FY2021, things changed for Byju. It marked losses of Rs 4,588 crore, which is a massive drop of 48% from its projected revenue of 4,400 crores. This revenue was cited in the unaudited results of Think and Learn Pvt. Ltd., Byju's developing company.

Despite being India's most valued start-up, Byju's saw a readjusted revenue of Rs. 2,280 crores. Think and Learn Pvt. Ltd. has also been facing serious scrutiny issues for its accounting practices in recent months. A leading newspaper first reported in an article around September 12, about the discrepancies between their unaudited and official accounts that are now signed off by their auditing company Deloitte Haskins & Sells.

Founder and CEO, Byju Raveendran spoke to an esteemed media outlet on Wednesday saying, "significant revenue growth compared to the financial year 2020 but because of revenue recognition changes, it's getting pushed to the next financial year." Insisting further he added, "there is no revenue loss which is being called out in the audit report, on account of (which) there will be more growth in FY22."

While briefing the company's shareholders about these discrepancies, he attributed these to changes in their business model owing to the COVID-19 pandemic. He further said in another conversation, "The last 6 months have been tough and humbling… It can't be tougher than this. And if this can't break us, I can tell you nothing else will."

When questioned about their actions, considering the delay in filing FY21 financials, he said, "Yes, we are strengthening the finance function, which includes hiring a global CFO. We are also well-prepared for the future. Earlier, we were a single-market, single-product business. Now, we are a multi-geography, multi-product company."

Talking about the reasons owing to delay in filling the financials, he said, "First of all, it took longer to travel and audit subsidiaries because of Covid. Then there were multiple acquisitions and the added complexity as a consequence. The third reason was a change in how we do revenue recognition. That's why the audited financials will show no growth between FY20 and FY21."


He further said, "But you will also see that there is a deferral of revenues to subsequent years. This partly happened because when Covid started, there were shipment delays to consumers, and so we gave them streaming access. Another reason for the change in revenue recognition was credit-based sales as the EMI (equated monthly instalment) payments will happen over some time."

There was a great deal of speculation about their losses and thus, questions about this were raised, "Our FY21 loss was around Rs 4,500 crore. This was on account of some of the fast-growing but loss-making acquisitions we made, the deferral of revenues, and also because of marketing and sales costs, taxes, and other direct costs."

In notes along with the audited financial statements, Byju's auditing company Deloitte said that Byju's revenues from streaming services were previously fully on commencement contract and have now been readjusted to rateably throughout the contract. Moreover, interest on loans that are given to customers directly but paid by Byju's on their behalf has been now reclassified from finance cost and adjusted as revenues, since these are indirectly like payments to customers.

Raveendran said the Rs 4,588 crore losses suffered by the firm were equally divided between Byju's and Whitehat Jr, which was acquired in 2020. He pointed out that while "the revenue got pushed out, the subsequent costs associated with the revenues did not get (pushed out); also we closed most of the acquisitions in 2021 which added to the losses".

He also said that changes reflected in the financials for FY21 were based on the changes suggested by their auditor. "When there are significant recognition changes, auditors have to do more work. The initial delay was due to Covid-19 and the second part was just the time needed to rework the recognition," he said.

"It's not that we were resisting this revenue recognition change. If you ask me, I will at any point in time let revenue move from the previous year to the next year. That's how the valuation grows… Also, we were not pushing for aggressive revenue reporting as we have followed a similar pattern all this while and that is why you are seeing this delta," Raveendran told a leading media outlet.

With so many discussions, we also understood that Raveendran has a clear idea of the issues and is taking steps to make necessary changes. On being questioned about when they will file their financials for FY21, Raveendran added, "We have not decided that yet. Investors and lenders don't care. (Investors don't care about Fy21 financials) They were anxious thinking because of the media narrative as people started calling us frauds and things like that. It's nonsense. Investors are very happy now and relieved."

He further added, "And speaking objectively, not a single investor has sold their shares in the last six months while some of them are sitting on 50X or 100X returns. That's a real indication that investors see us winning."
Only time will tell what is in store for Byju's future.