Hiring Now: Indian Airlines Respond To Surge In Travel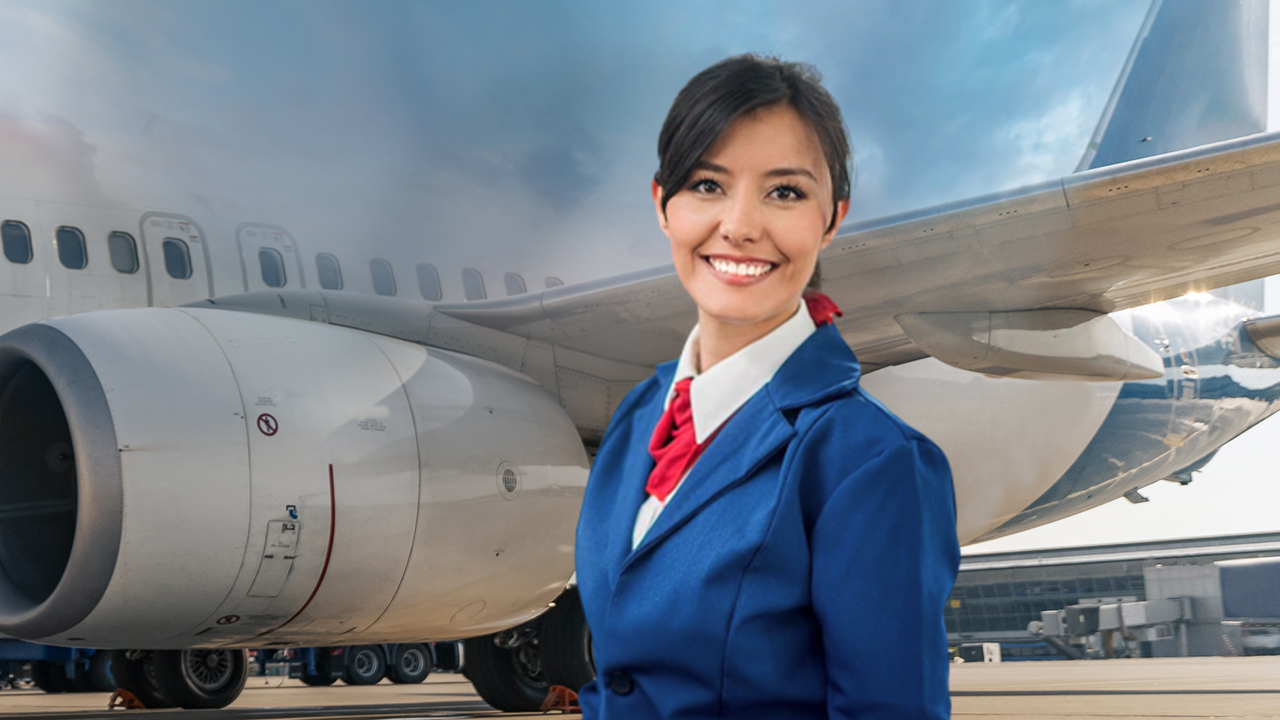 Travel has been an integral part of our country. It has been one of the most profitable industries and has always seen a large profit. To think of a stop on travel was horrifying, and the fact that it happened for several months just makes it scarier. It affected our economy as a whole, as did it affect the livelihoods of several employed in the travel sector. Here we specifically talk about how it affected the aviation industry and now that travel is restored, how these airlines are soaring high altitudes.
The lockdown in 2020 had put a hard stop to traveling. The immediate effect was on airlines, as they found it difficult to sustain themselves. Stories of employees being laid off, airlines running out of money, or even shutting down were all over the place. Official reports reflect a severe loss incurred by airlines and airports in our country.
Minister of State for Civil Aviation, V.K Singh in a written reply to a question in the Rajya Sabha said, "The aviation sector in India has been affected due to severe disruption caused by the COVID-19 pandemic." He further added, "The estimated losses incurred by airlines and airports in India in the financial year 2020-21 is approximately Rs19,564 crore and Rs 5,116 crore respectively."
Between the grim period of March 25, 2020, to May 24, 2020, when COVID-19 had its dark shadow over the Indian subcontinent scheduled domestic flights were suspended. Needless to say, this left several in jeopardy as they frantically looked for other means to travel back home.
Two years later, in 2022 we stand in a much safer position. With the vaccination accessible, about 68.5% of the country's population is now fully vaccinated. Restrictions have been lifted, and we're crawling back into normalcy. Work from home, schooling from home, masks, and social distancing, had all become a way of life that we were all dying to leave behind – as we finally are.
Without a doubt, the one thing we all anticipated the most was to travel again. To be in the arms of nature, take a flight to a distant city, sip coffee in the cobbled streets of a small town – phew, there is so much happiness that the thought of travel brings in. And it's happening. Travel is finally being weighed as 'safe' and people are taking this leap of faith. Of course, sanitizers and masks are still traveling essentials as are vaccination certificates. But the thrill and joy of boarding a flight, waiting for it to take off as it leads you to your adventure – that's back!
But that's not where the good news ends. With travel soaring, and people willing to spend on flights again there is a surge in employment at most Indian airlines. The rating agency ICRA revealed that domestic carriers have seen a year-on-year boost in passenger volume of 57.7 percent to 84.2 million for 2021–22 (April-March). With an increased inflow of passengers, the need for employment in the aviation sector has also grown. Several airlines have started advertising job openings for pilots and cabin crew.
With the Christmas season nearing, the travel industry is expected to see a further boost which has in turn fueled the aviation industry's employment needs furthermore. A welcoming fact is that the current hiring trend is much higher than the 19,000 job losses in India between 31 March 2020 and 31 December 2021, which constitute almost 10 percent of the airlines, airports, ground handling, and air cargo sector.
Air India has been at the forefront of the hiring spree along with several other airlines. They have been conducting walk-in interviews for cabin crew in several places. Some of these cities are Ahmedabad, Mumbai, Guwahati, and Goa. While senior trainee pilots are also being considered for Air India's Airbus A320, pilots are also being sought after for their Boeing 777 aircraft. Some MBA graduates are also being recruited for several roles in the airline.
India's largest airline Indigo is not far behind in this hiring spree. Many hiring events have been scheduled over the coming weeks. They have been actively recruiting for their ATR and A320 aircraft in Gurugram, Bengaluru, Kolkata, and other major cities.
An international player is also visible on the scene as it has realized the potential for growth in the Indian aviation market. Qatar Airways is hiring and strengthening its employee count. They have been seeking to hire a "significant number" of employees for Qatar Airways, Qatar Duty-Free, Qatar Aviation Services, Qatar Airways Catering Company, and Qatar Distribution Company to the Dhiafatina Hotels. In a notification, the organization stated that applications for Indians will start being accepted on 16th September 2022.
Also visible in this hiring spree, has been AirAsia. They were conducting a hiring drive for cabin crew in the Delhi – National Capital Region in Gurugram, recently. Other hiring events have taken place in Delhi, Bengaluru, Pune, Dehradun, and Lucknow. Vistara has also been hiring constantly in Bengaluru and Mumbai.
This hiring spree is also instrumental in understanding the direct effect of increased travel on the aviation industry. It is a simple situation of demand and supply. As the demand for travel increases, its supply in the form of employees available to attend them also soars. While this proves beneficial for travelers, as they now are better supported for their journey this also has helped youngsters looking for good job prospects to enter one of India's most sought-after industries – the travel and tourism industry.
While we prepare for the holiday season, so do these airlines as they wait to welcome us. We can also think of our travel as beneficial to these industries since it has helped them recover from the losses incurred during the COVID-19 period, which were extremely severe. Have you booked your tickets with any of these airlines yet? Chances are you might meet some of these newly employed cabin crew members, or maybe the pilot flying you might be new too. You might just be a part of their most exciting firsts!
We're excited to travel this holiday season and help these industries soar further.