Introducing The New MD & CEO Of Luminous Power Technologies, Preeti Bajaj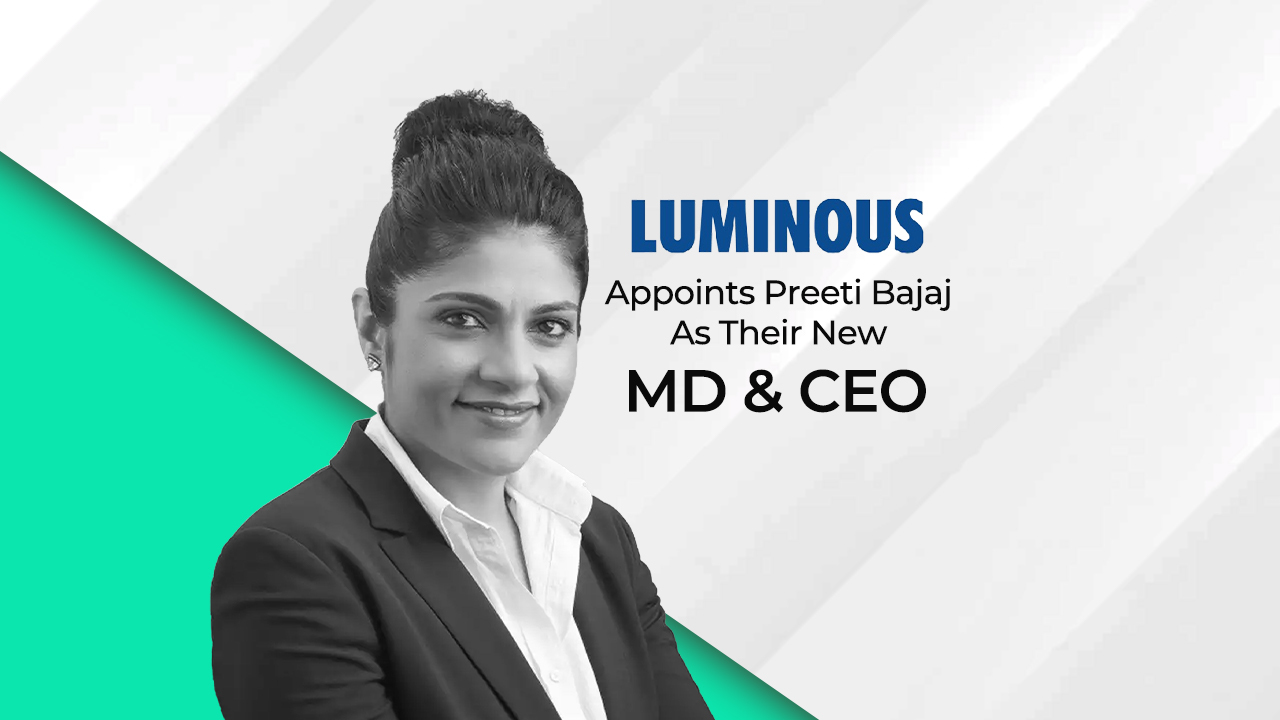 Preeti Bajaj has been named the new chief executive officer and managing director of Luminous Power Technologies, an innovator in India's Energy Solutions industry. She begins operating in this position on July 1, 2022.
Preeti succeeds Vipul Sabharwal, who has been in charge of Luminous since 2014 and is retiring.
Preeti most recently served as CEO & MD of Modis Australia for Australia and New Zealand while employed by Adecco Group. She was the founder and CEO of Clipsal Solar before joining Schneider Electric Pacific (a venture of Schneider Electric).
Preeti will steer Luminous into its next growth phase as it assists with the energy transition in India and other emerging economies as she holds a strong background in technology and change.
Preeti earned her MBA from Swinburne University and her master's in applied finance from Macquarie University in Australia. She has a strong commitment to diversity and actively supports new leaders through her participation on the Chief Executive Women's advisory board. She served as the Australia India Business Council's energy lead as well.