Jiten Mahendra Roped In As VP – Marketing Of The Edtech Major Byju's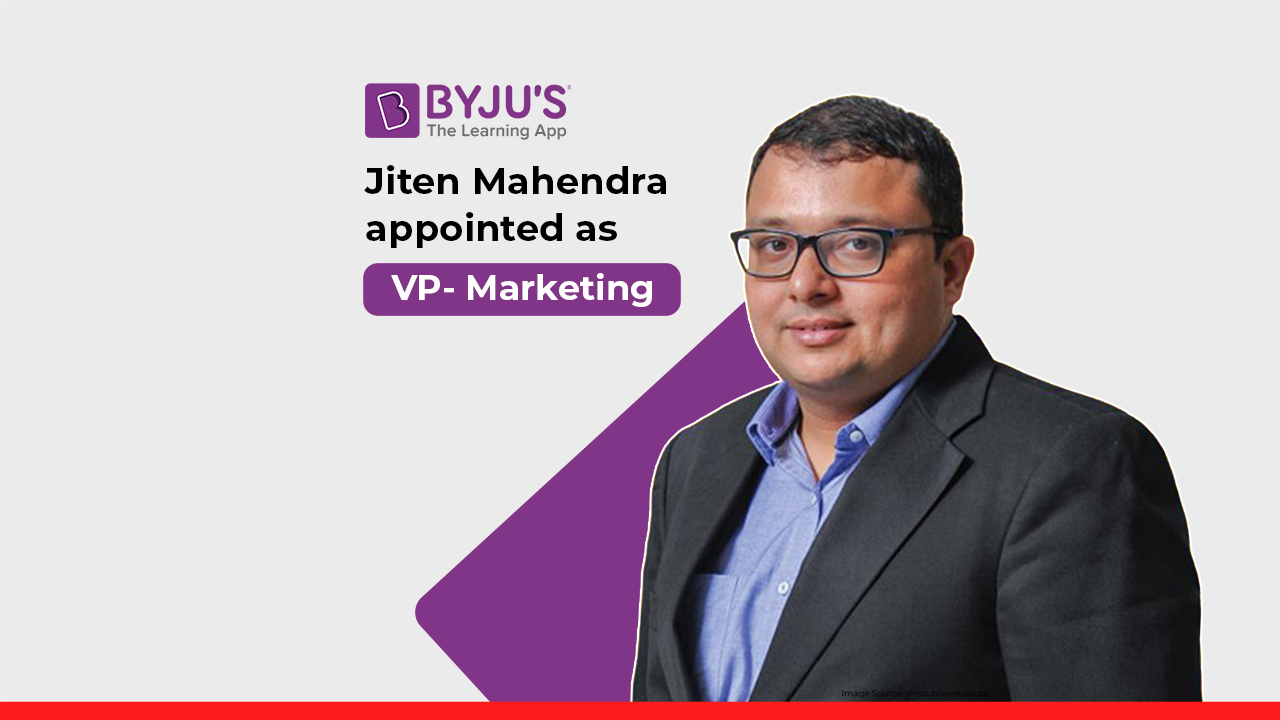 Byju's is making headlines again, as the edtech giant has roped in Jiten Mahendra, former Senior Vice President at Landmark Group, as Vice President & Head Marketing of the company. Mahendra has accepted the offer after 12 long years of working with the Landmark Group, where he served as the Senior Vice President of Marketing. 
His 12-year stint was full of sales driven by implementing effective marketing, CRM, and digital strategy for MAX Fashion. Before this, Jiten also served as a Brand Manager at Mahindra Auto, Mahindra & Mahindra, where he played a pivotal role in the successful launch of the Mahindra XYLO.
He has also added Kansai Nerolac paints, Zydus Cadila, Unilever, and Sphinx Creative Communications to his portfolio. 
With such an experienced and effective career span over the years, Jiten Mahendra seems like a perfect fit for the edtech major as one needs a firm hold post the pandemic mojo got down.
The edtech startup that witnessed a record valuation at the fundraising round last year is not so firm in its approach and is looking for a swift shift in what started as a fully-online model to a hybrid model where online and offline go hand in hand.
Post it acquired Aakash institute in April last year, the company's intentions were made very clear that they are keen on making its offline presence felt in the market. A graduate from Mumbai University with an experience of over 20 years, Mahendra will step into the new position when the brand is opting for a position change. Nevertheless, Mahendra has a successful stint of marketing strategies, and BYJU seems to be convinced.
Following the announcement, Mahendra also updated his profile on LinkedIn and shared a few lines ahead of his move. His post read, "My 12-year-long innings with the Landmark Group and Max Fashion come to an end. I am thankful to Vasanth Kumar for giving me this wonderful opportunity, mentoring me throughout this journey, and bringing out the best in me. Thanks to Shital Mehta and Raghu Rajagopalan for all the guidance and support. Special thanks to the Max marketing team for supporting me throughout this journey. I can sum up this journey in two words: passion and perseverance can make anything happen. To conclude: The end of your journey is the beginning of the new one."