Changemakers leading the way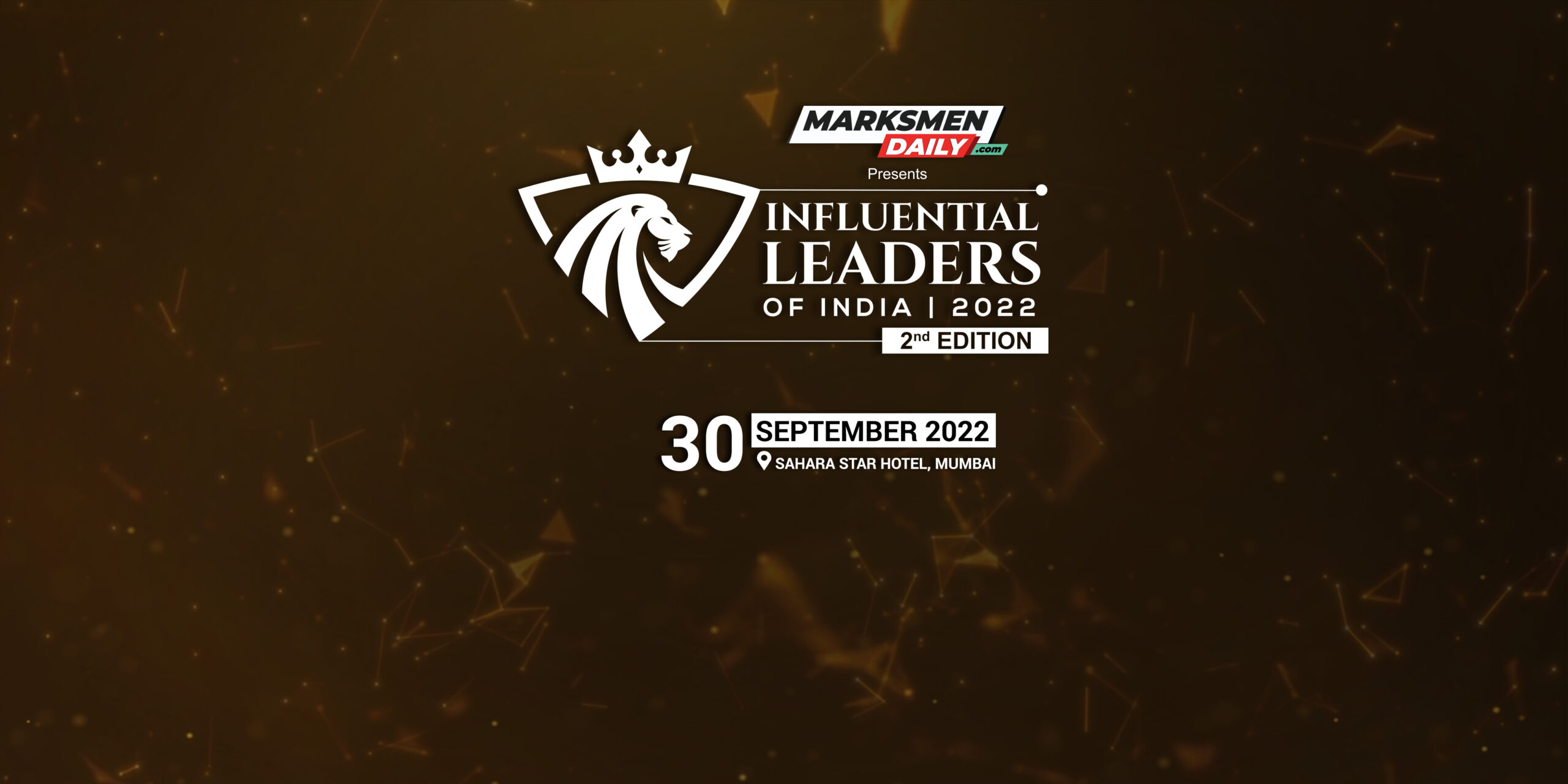 The role of leaders was never as critical as it is today, and Influential Leaders of India 2022 brings to the fore the tales of leaders showing the way for all
While challenges abound in a dynamic socio-economic environment, businesses have largely—and often successfully—adapted to the demands of this new world order. In the face of unprecedented disruption – including an abrupt dislocation of how employees work, how customers behave, how supply chains function, and even the very definition of business performance – leaders have taken a broader perspective and revisited the very notion of how they operate, and their purpose in the grand scheme of things.
It is remarkable to see how leaders have quickly shifted how they lead the way, often resorting to ingenious measures to respond to the challenges at hand. Some of these pivots, while previously unimaginable, hold great potential to reshape the landscape of society and industry alike. Faced with a once-in-a-generation opportunity to consciously evolve and elevate the very nature of leadership, a select few leaders have carved a niche and forged ahead with cementing their legacy as Influential Leaders of India 2022.
Following on from the hugely successful inaugural edition, the 2nd edition of Influential Leaders of India 2022, to be held on 30th September in Mumbai, strives to decode what sets the best leaders apart, and how others can emulate their practices and mindsets.
With the traditional playbook firmly thrown out of the window, winning the '20s will require a fundamentally different approach to business. The transformative capabilities of leadership in driving this large-scale growth must not be underestimated, and Influential Leaders of India 2022 celebrates the new-age leaders that are reshaping the trajectory of not just India's present, but more importantly its future, and standing in the global order.
This one-of-a-kind platform, organised by Team Marksmen, celebrates the motley leaders spread across the length and breadth of the nation, spearheading organizations in diverse industries and helming organizations at the top of their industry, or those that are sharply in the ascendance. They all share one commonality though; their influence over those that follow them is admirable, and their track record of success formidable.
This research-driven, industry-led initiative has seen leaders appraised on the following parameters:
The Big Idea (Degree of Innovation)
Business Footprint (National/International)
Problem-Solving Efficacy
Result Orientation and Track Record
Empathy and Stakeholder Management
Leadership Development Across The Organization
Speaking ahead of the event, Rajesh Khubchandani, Co-Founder & CEO, Team Marksmen Network said, "This is a true inflection point for industries that will have long-lasting implications. This makes strong leadership that ushers in a new, more positive, and impactful way of being all the more critical. Influential Leaders of India 2022 showcases how a cross-section of leaders are doing exactly this and inspiring others to do likewise."
Offering his thoughts, Sharad Gupta, Co-Founder & COO, Team Marksmen Network, had this to say. "One overarching theme that we have noticed is that people want to heed a greater calling or purpose, and the leaders we canvassed recognised this need. In fact, they have gone so far as to channel that sense of purpose to outperform peers, and this sets them apart."
Adding to this, Akash Tiwari, Co-Founder & CMO, Team Marksmen Network, revealed a key truth. "A commonality among these trailblazing leaders is that they realised the biggest barriers to growth and speed of execution was not anything technical, but more of a mindset challenge. By leading with heart and empathy, these Influential Leaders have inspired everyone to pull together for wins big and small."
Leaders must speak loudly and often aboutan organization's raison d'être, and why employees should dedicate their energies to its success. The Influential Leaders of India 2022 are the loudest among that cadre of voices, embodying purpose and brimming with vision for reshaping India anew.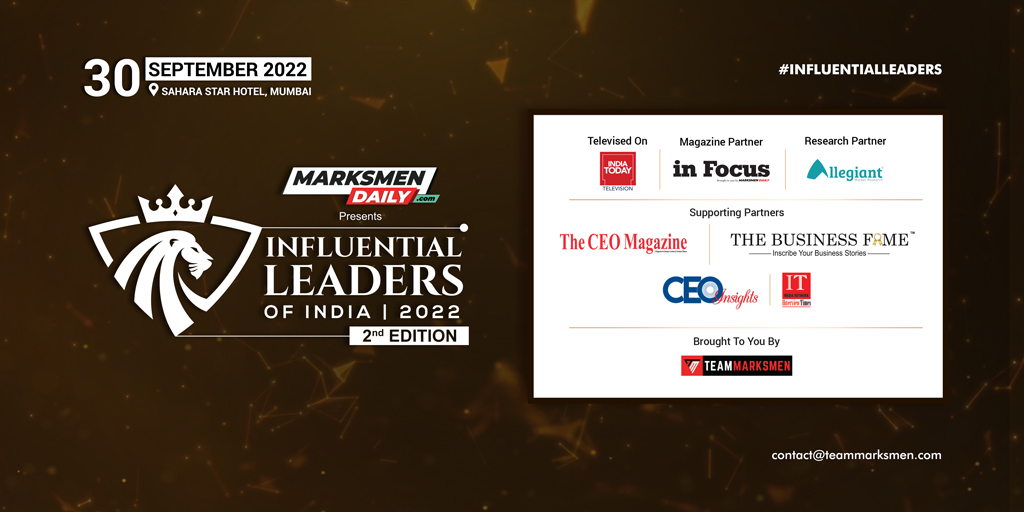 To know more about this landmark initiative, email us at contact@teammarksmen.com