Apple will give PC makers sleepless nights with MacBooks' new computing direction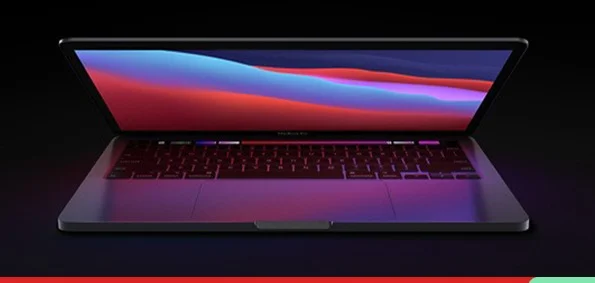 Steve Jobs built Apple on a formula of enduring simplicity and usability. With products that are approachable, and easy-to-use for seven and seventy-year-olds alike, it created a user base that is as extensive as it is fiercely loyal.
This simple, 'it just works' approach is reflected in the company's culture as well, and can be seen in the software underpinning its gadgets, such as iOS. As a result, iOS is one of the world's most popular operating systems, and dead easy to use. All Apple devices run the same software, something no other business has yet accomplished. When we consider Apple's main competitor, Android, we see that it is more complicated and fragmented than iOS, with updates sometimes taking months to roll out. This combination of technology with simplicity, creativity and design, has been Apple's secret sauce for success for the longest time.
Not one to rest on its laurels, Apple has upgraded its product lines for the second month in a row. After the Apple iPhone and a portion of the iPad series were updated last month, it was now time for Apple's Mac and AirPods to be updated. Apple not only unveiled the new Apple MacBook Pro 14, but also updated the MacBook Pro 16 after a long hiatus during its 'Unleashed' keynote. With the arrival of the Apple M1 Pro and Apple M1 Max processors, the entire Mac line-up is looking to level up in the coming months.
"M1 Pro and M1 Max take Apple silicon even further, and are unlike anything else in a pro notebook," says Johny Srouji, Senior Vice President of Hardware Technologies at Apple. "With massive gains in CPU and GPU performance, up to six times the memory bandwidth, a new media engine with ProRes accelerators, and other advanced technologies, M1 Pro and M1 Max take Apple silicon even further, and are unlike anything else in a pro notebook." According to Apple, the M1 Pro boasts a 16-core GPU that is up to 2x quicker than the M1 and up to 7x faster than the integrated graphics on the current Windows 8-core PC laptop chip.
For the first time, the MacBook line-up has two options that offer exactly the same series of features and specs. Both will get the M1 Pro and the M1 Max chips. The MacBook Pro 16-inch and an all new 14-inch join the existing MacBook line-up. The 16-inch variant is 16.8 mm thick while the 14-inch option is 15.5 mm thick, and the new design language adds rounded edges. Less reliance on dongles too, with the HDMI port, an SD card slot, headphone jack with Hi-Fi audio support and more Thunderbolt ports.
Apple has made some big statements about the new MacBooks' battery life. They say that the 14 inch MacBook Pro can play video for up to 17 hours, and the 16 inch variant can play video for up to 21 hours.
When we look from this window, although there are many companies in our age, there is no other company that offers the depth and breadth of expertise Apple brings to the table. Another feature of Apple is that it intelligently extends its product range and range. With its latest product boasting a power-packed punch, Apple is well poised to take on all comers for some more time yet.