Swiggy to give 2-day paid monthly period leave to female delivery partners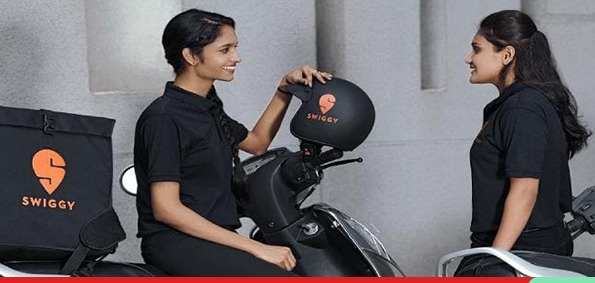 Food delivery giant Swiggy has announced a two-day paid monthly period leave policy for female delivery partners, marking an industry first. Swiggy has over 1000 women on its delivery team, and has stated that since bringing on female delivery partners, it has been working to increase inclusivity and diversity across the platform. The company believes that providing a welcoming environment for women will inspire them to explore delivering with them.
Other initiatives to deepen inclusivity include enabling access to vehicles, access to hygienic restrooms, and implementing safety measures for female delivery partners. Mihir Shah, Vice President of Operations at Swiggy, said discomfort from being out and about on the road while menstruating is probably one of the most underreported reasons why many women don't consider delivery to be a viable gig.
"To support them through any menstruation-related challenges, we've introduced a no-questions-asked, two-day paid monthly period time-off policy for all our regular female delivery partners," said Shah.
SoftBank-backed Swiggy has approximately 200,000 delivery partners, with about 1,000 of them being female. Swiggy hired its first female delivery partner in Pune in 2016. "Since then, we've been working hard to promote inclusivity and diversity across the platform, with a goal of increasing the number of female delivery partners in Swiggy's delivery fleet," Shah added.
"Swiggy understands the pain of a woman in the field and period leave will definitely motivate more women to choose this platform and be independent," said Komal, a delivery partner from Chennai.
Last year, rival company Zomato announced a period leave policy, allowing female employees to take up to 10 period leaves in a year. These are available to employees and not the gig workforce. It has, however, taken steps to have a more inclusive gig workforce. In June this year, it said it has set a goal of reaching 10 percent female delivery partners by the end of 2021 starting with Bangalore, Hyderabad, and Pune.