Squid Game, Netflix's runaway hit that almost never got made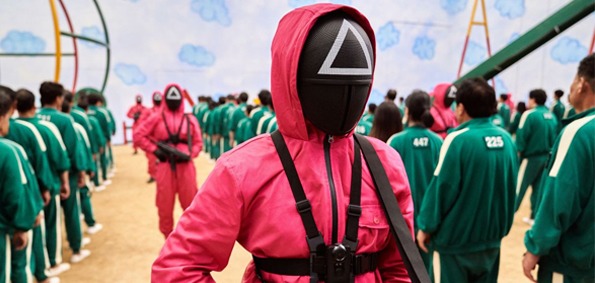 Squid Game has wrapped its tentacles around a global audience in less than three weeks.
Since its premiere on September 17, the #1 Netflix Korean drama about financially desperate people fighting in a high-stakes tournament has only grown in popularity.
That's why it came as a shock to find that Squid Game author and director Hwang Dong-hyuk was rejected by a slew of studios when he first proposed the idea more than a decade ago.
The notion was previously deemed "too ugly and impractical" by studios, according to the Wall Street Journal.
While living with his mother and grandmother, Hwang Dong-hyuk came up with the idea for Squid Game, but he had to put the script on hold and sell his laptop to make ends meet.
Hwang believes that the classist concerns that were brought to the forefront during the pandemic's peak were a factor in Netflix's decision to buy the show two years ago.
Squid Game has now been subtitled and dubbed in 31 languages. It's also at the top of the charts in over NINETY COUNTRIES.
With over 17 million views, the trailer for Squid Game has now exceeded those of Bridgerton and Lupin.
Netflix's VP of content for Korea, Southeast Asia, Australia, and New Zealand, Minyoung Kim, claims that "nothing has ever grown as swiftly and aggressively as Squid Game."
Those studios that first turned down Hwang's concept appear to have made a huge mistake.
With the show growing from strength to strength, and audiences riveted and waiting for more, studios will surely be ruing the decision not to pick up the show earlier.