UK-based Kerala man made a plane during COVID lockdown to travel to Europe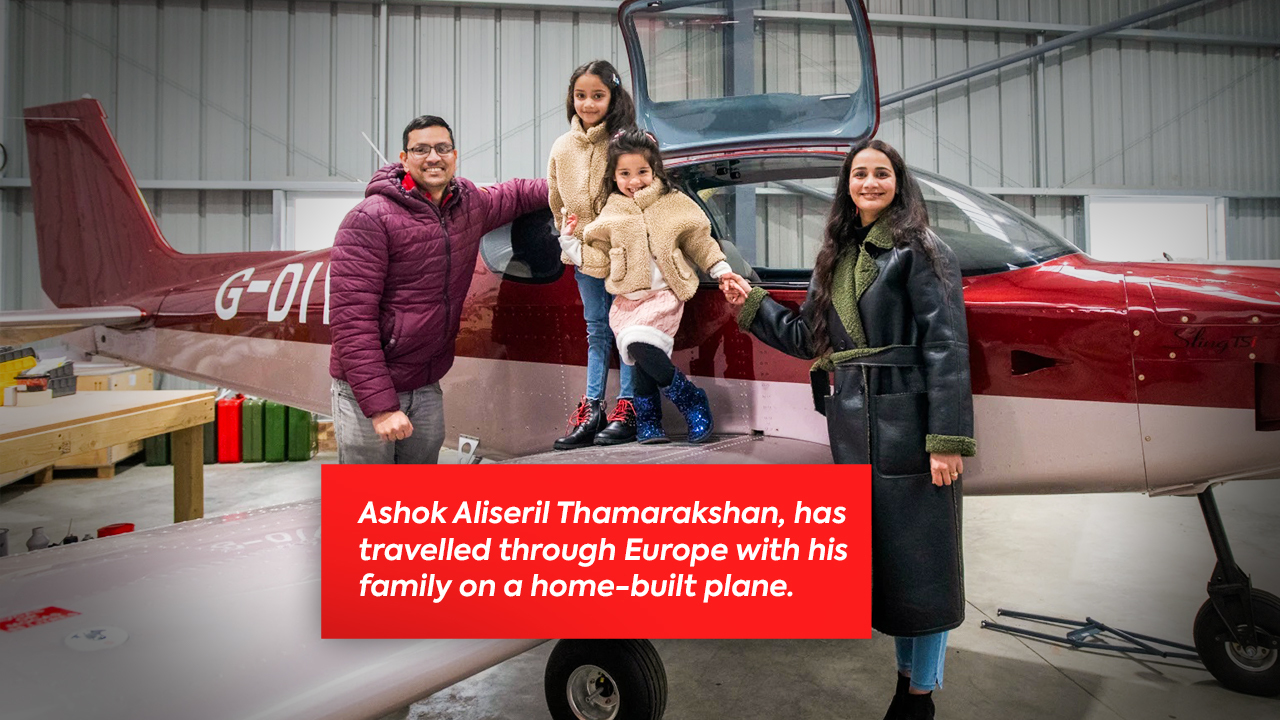 In the midst of the aviation industry's struggle to recover from the adverse effects of the Covid-19 outbreak, a man from Kerala, now based in London, UK, is flying a home-built aircraft across Europe with his family.

Ashok Aliseril Thamarakshan built this airplane during the lockdown for his family. He made the four-seater aircraft in 18 months and named it after his daughter, "G-Diya."

Mr. Thamarakshan, who Ford Motor Company currently employs, moved to the UK from his native city of Alappuzha in Kerala in 2006 to complete his master's degree. He is the son of former state legislator A V Thamarakshan.

"Initially, I used to rent small two-seater aircraft for trips after acquiring my pilot license in 2018. But since my family comprises my wife and two daughters, I required four-seater aircraft. But they are rare, and even if I could get one, they were very old." shared Mr. Thamarakshan when asked about how he thought of building his own plane.

During the lockdown, with ample time, Mr. Thamarakshan made a decision to build his four-seater aircraft. He invested his time and did some study on the topic and learned how to build aircraft due to his difficulty locating a suitable four-seater aircraft.

The four-seater "Sling TSI" aircraft he home-built was named in honor of his younger daughter Diya. The 38-year-old went to the Sling Aircraft plant in Johannesburg to learn how to build his own aircraft after learning that they would be introducing a new model, the Sling TSI, in 2018. Mr. Thamarakshan placed an order to purchase a kit to construct his own plane following the factory tour.

He believed in himself and used the time during the lockdown wisely to build a plane for his family. This ambitious project of a home-built plane cost approximately ₹ 1.8 crores. The four-seater plane "G-Diya" has already taken Mr. Thamarakshan, a licensed pilot, and his family to Austria, Germany, and the Czech Republic. Ashok Aliseril Thamarakshan looks forward to exploring more of Europe with his family.