Facebook, WhatsApp, and Instagram go down for several hours in massive outage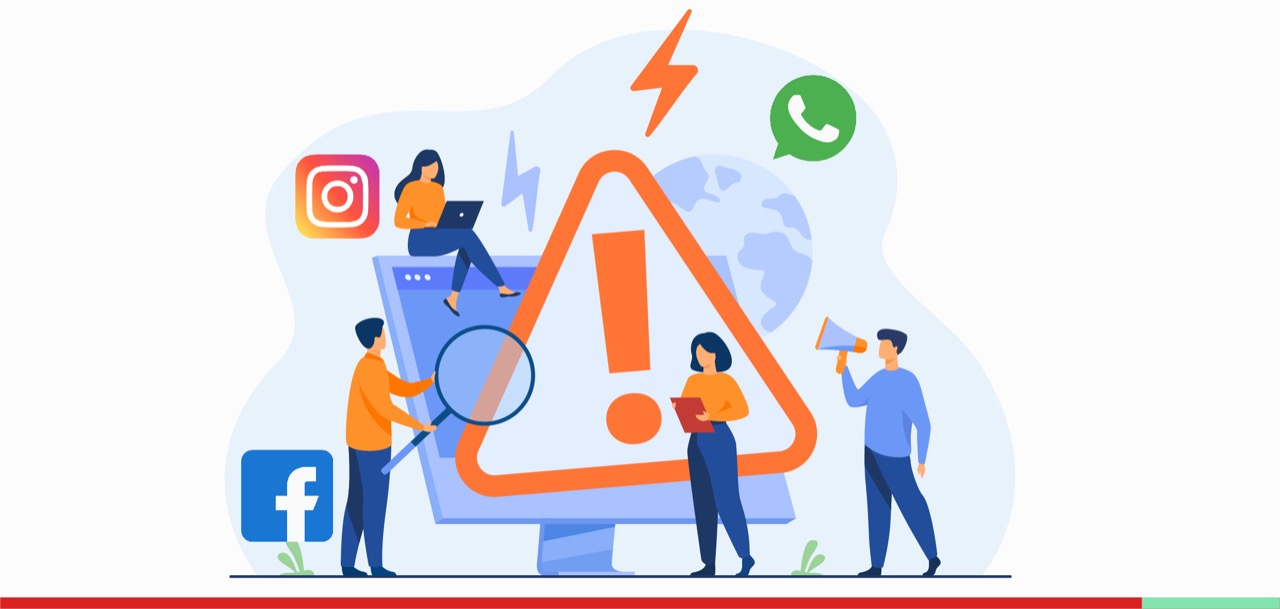 If fear was supposed to be measured on a scale of 1-10, 10 would surely be reserved for Instagram, Facebook, and WhatsApp being simultaneously down for the current generation.
This almost unimaginable reality came to fruition yesterday, as all 3 mediums went down for several hours at a stretch.
What caused the blackout?
While the root cause of the issue still remains unclear, it was supposedly said that this whole outage was caused due to the failure of the Domain Name Server (DNS) of Facebook that wiped out the paths to Facebook's domain making it impossible for the users to access these platforms. Even the company's internal communication tools were impacted extensively, with Facebook's own employees locked out of the building too. This just made it that much more complicated to fix the outage.
The fallout
The multi-billion dollar company, which has an active monthly user base of approx. 2.9 billion, remained down for about six hours while its stock has gone down about 5.5% causing a loss of alm