This house stays cool in the summer and saves 500 litres of water daily.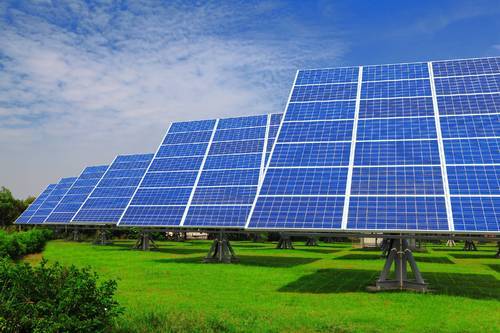 Pradeep Krishnamurthy was exposed to several rural places around India as a child as a result of his father's frequent job transfers. His life experiences made him more aware of nature and motivated him to live a more sustainable lifestyle. In 2009, his friend Ravishankar proposed that he create an environmentally friendly home. "My acquaintance told me about a mud house during a casual talk about living a sustainable lifestyle," Pradeep explains
Au Naturel Air Conditioning
The notion took a few years to become a reality. In 2013, they decided to construct on our existing site, which is 2,400 square feet.
The building of the 'Bhoomi' home began in 2014 and was finished in 2015. Pradeep claims that he hired Tropic Responses, an architectural firm, to assist him to construct the structure to his specifications. The first level has three bedrooms, two bathrooms, and a kitchen, as well as a unique patio built into the construction. The lower floor is a traditional building, while the first storey is all green.
Tropic Responses, the building firm produced over 15,000 bricks on-site in two weeks. The bricks breathe organically, allowing the temperature and energy inside the home to be moderated. "In the summers, this home is cool, and in the winters, it's warm," Pradeep adds.
The two wooden pillars built from a renovated 60-year-old jackfruit tree, he claims, are the house's centrepiece. Reclaimed and restored wood, as well as Mahogany teak and pinewood, are used to create the living room furniture.
On the ground and first floors, Sanjay Jain, co-founder of Tropic Responses, has built an eco-friendly dwelling. The home has no pillars and is supported by two reclaimed jackfruit tree pillars as a load-bearing framework. "We also made it lighter and more sustainable by reducing the thickness of the walls where it extended," he explains.
The difference in temperature between indoors and outside is around 4 degrees Celsius. According to Pradeep, interventions in the courtyard enable warm air within the property to flow, reducing the temperature. "We don't have air conditioning since we don't require it. We only use fans for four months of the year, during peak summer days," he explains.
Sustainable living
Pradeep and his family reside in an environmentally friendly home, which they claim have cut their daily water consumption by half. "We don't allow our moist garbage to leave the home," Pradeep explains, "and have built a biogas unit that gives three hours of burn time every day."
Pradeep says he has realised how much architectural knowledge has been lost over the years due to new building techniques. "We need a revolution of going back in time," he says.