What's happening in Afghanistan?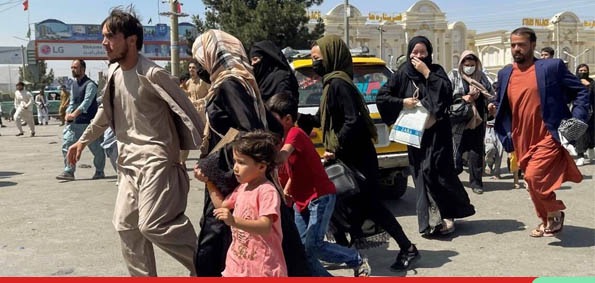 A foreign power leaving an occupied nation in ruins and on the precipice of chais and doom after it has had its fill. Aug 15.
As India celebrated its Independence Day, Taliban militants retook Afghanistan's capital, after two decades of being held at bay from Kabul by US troops.
Although Afghan security forces were well funded and well equipped, they did put up a little resistance as Taliban militants seized much of the country following the withdrawal of US troops beginning in early July.
Earlier, Afghan President Ashraf Ghani fled the country, abandoning the presidential palace to Taliban fighters.
US officials admitted that they miscalculated the speed at which the Taliban were able to advance across the country, with Secretary of State Antony Blinken saying of Afghanistan's national security forces: "The fact of the matter is we've seen that that force has been unable to defend the country…and that has happened more quickly than we anticipated."
The Taliban's swift success has prompted questions over how the insurgent group was able to gain control so soon after the US withdrawal from Afghanistan and, after almost 20 years of conflict in the US' longest-running war, what the Taliban's intentions are.
Who are the Taliban?
Formed in 1994, the Taliban were made up of former Afghan resistance fighters, known collectively as Mujahedeen. They fought the invading Soviet forces in the 1980s.
They aimed to impose their interpretation of Islamic law on the country and remove any foreign influence.
They captured Kabul in 1996, and their Sunni Islamist organization applied strict rules in the place. Women had to wear head-to-toe coverings, weren't allowed to study or work and were forbidden from travelling alone. TV, music and non-Islamic holidays were also banned.
That changed after 9/11, when 19 men hijacked four commercial planes in the US, crashing two into the World Trade Center towers, one into the Pentagon, and another, destined for Washington, into a field in Pennsylvania. More than 2,700 people were killed in the attacks.
The attack was orchestrated by Al Qaeda leader Osama bin Laden, who operated from inside of Taliban-controlled Afghanistan. Less than a month after the attack, US and allied forces invaded Afghanistan, aiming to stop the Taliban from providing a safe spot to Al Qaeda and to stop Al Qaeda from using Afghanistan as a base of operations for terrorist activities.
What was the deal between Trump and the Taliban?
In 2017, the Taliban issued an open letter to the newly elected US President Donald Trump, calling on him to withdraw US forces from Afghanistan.
After years of negotiations, the Taliban and the Trump administration finally signed a peace deal in 2020. The US agreed to withdraw troops and release some 5,000 Taliban prisoners, while the Taliban agreed to take steps to prevent any group or individual, including Al Qaeda, from using Afghanistan to threaten the security of the US or its allies.
But that didn't bring about peace
Violence in Afghanistan grew to its highest levels in two decades. By June of this year, they contested or controlled an estimated 50% to 70% of Afghan territory outside of urban centres, according to a United Nations Security Council report.
The report warned that an emboldened Taliban posed a severe and expanding threat to the government of Afghanistan. The report argued that the Taliban leadership had no interest in the peace process and appeared to be focused on strengthening its military position to give it leverage in negotiations or, if necessary, in using armed force.
"The Taliban's messaging remains uncompromising, and it shows no sign of reducing the level of violence in Afghanistan to facilitate peace negotiations with the Government of Afghanistan and other Afghan stakeholders," the report said.
For now, we pray for people in Afghanistan and, we hope they stay strong until peace reigns supreme.
Squid Game, Netflix's runaway hit that almost never got made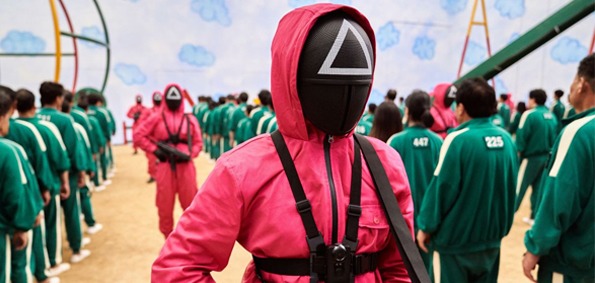 Squid Game has wrapped its tentacles around a global audience in less than three weeks.
Since its premiere on September 17, the #1 Netflix Korean drama about financially desperate people fighting in a high-stakes tournament has only grown in popularity.
That's why it came as a shock to find that Squid Game author and director Hwang Dong-hyuk was rejected by a slew of studios when he first proposed the idea more than a decade ago.
The notion was previously deemed "too ugly and impractical" by studios, according to the Wall Street Journal.
While living with his mother and grandmother, Hwang Dong-hyuk came up with the idea for Squid Game, but he had to put the script on hold and sell his laptop to make ends meet.
Hwang believes that the classist concerns that were brought to the forefront during the pandemic's peak were a factor in Netflix's decision to buy the show two years ago.
Squid Game has now been subtitled and dubbed in 31 languages. It's also at the top of the charts in over NINETY COUNTRIES.
With over 17 million views, the trailer for Squid Game has now exceeded those of Bridgerton and Lupin.
Netflix's VP of content for Korea, Southeast Asia, Australia, and New Zealand, Minyoung Kim, claims that "nothing has ever grown as swiftly and aggressively as Squid Game."
Those studios that first turned down Hwang's concept appear to have made a huge mistake.
With the show growing from strength to strength, and audiences riveted and waiting for more, studios will surely be ruing the decision not to pick up the show earlier.
Decoding Air India's sale to the Tata's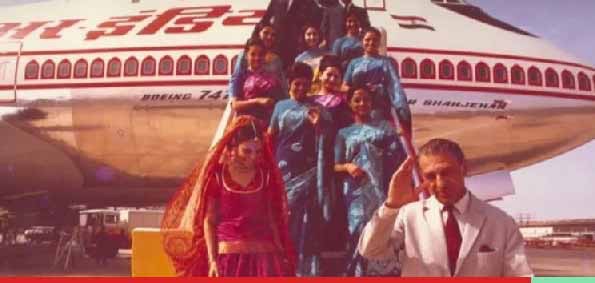 Indian conglomerate Tata Sons have won a bid to acquire Air India for ₹18000 crore. Tata beat out competition from Spice Jet to bag the airline that was once known as the crown jewel of JRD Tata's sprawling empire.
The debt-laden national carrier has for long been a subject of divestment, an objective that has now come to fruition.
Embed Ratan Tata tweet
The prodigal son returns
For the Tata's, who were the original owners of Air India, bringing the airline back to the group has been a long awaited dream. Much has changed since Air India left the fold, but the Tata's never let their love for the open skies fade away, and the national carrier was often referred to as JRD's true labour of love. While there are emotional undertones, the fact means that this is a deal that has for long been on the radar.
Why was the government keen to divest?
It is a sign of how poorly run Air India was that it has never posted a profit since 2007. If one were to look at the documents even more closely, the government exchequer has spent over ₹ 1.1 lakh crore since 2009 to cover for the loss making entity.
The piper always has to be paid though, and as debts mounted as high as ₹61,562 crore by August 2021, something had to give. The fact that each additional day of operation cost the government ₹20 crore – which would have totted up to an annual loss of ₹7300 crore – meant that the powers that be were keen to cut their white elephant loose.
What did the sale entail?
Besides the sale in Air India, the government also announced the sale of two other businesses — Air India Express Ltd (AIXL) and Air India SATS Airport Services Pvt Ltd (AISATS) in a 100% deal, as opposed to previous attempts that saw the government try to hold a stake in the beleaguered airline. These attempts, until 2020's most recent attempt, failed to gather much interest since private players wanted to control all the chips at the table and not a piecemeal solution.
The fact that the government would not even be a minority stakeholder proved to be a catalyst. That, coupled with the fact that potential buyers were allowed to decide how much of the mountain of Air India's debt they'd take on, proved to be critical to the sale going through.
What does this sale signify?
This sale can be seen as an extension of the Modi government's commitment to reducing the role of the government in major economic sectors, as it attempts to rationalise its holdings. Without a doubt, this will prove to be of some relief to the national exchequer, and the tax paying public.
However, if one were to step back and look at it in cold, analytical terms, there are still some concerns flying under the radar. As mentioned earlier, Air India had a total debt of ₹61,562 crore, of which the Tatas agreed to take on ₹15,300 crore, with a further ₹2,700 crore being paid to the government to sweeten the deal.
A simple back of the napkin calculation means that this leaves ₹43,563 crore of debt still dangling over the government. With asset sales likely to generate in the region of ₹14,718 crore, this leaves the government holding a bag worth approx. ₹28,844 crore to be handled.
The final word
All said, this is a win-win situation for all parties. The Government gets to write down a mountain of debt that was staring them in the face. The Tatas get an emotional reunion with their long lost pride and joy, and you can be sure that they will go above and beyond to restore the national carrier back to its halcyon days, in a move that can only bode well for the common man. Blue skies are in the offing, and we are clear for takeoff.
Where there's a wheel, there's a way: Amateur cyclist covers 8,000 kilometres across India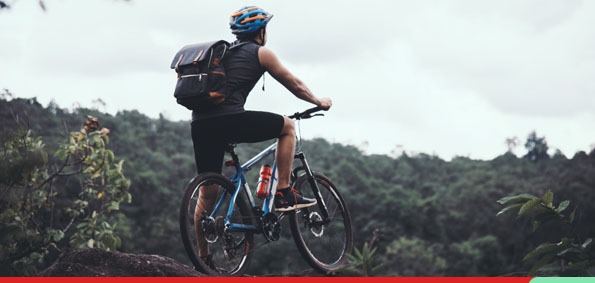 Dagara Ranjith was on the verge of starvation only a few months ago, when his employer at an agriculture corporation stopped paying due to the pandemic. The 30-year-old has subsequently discovered a passion for travel and has cycled over 8,000 kilometres around the country in just over six months. He returned to Hyderabad on September 10 following a scarcely believable cycle ride to Leh, Ladakh.
Ranjith is a pharmacist by training and an organic farming expert by trade. He expressed his intention to pedal his way to numerous destinations in an Instagram story. He returned 38 days later, having travelled roughly 3,000 kilometres. Ranjith acquired a bike with the support of a few friends, despite having no experience touring or riding professionally.
The 'Ranjith on Wheels' YouTube channel now has 69,200 subscribers and 110 videos. He has 82,300 Instagram followers under the same identity. Ranjith describes his trip to Kanyakumari as "inspiring," notwithstanding an incident at the Goa-Karnataka border when three youths stole his bike and possessions. "That night was notable because the cops at the police station refused to accept that I was travelling on a bicycle in May 2021, at the height of the COVID-19 outbreak."
In Himachal Pradesh's Baralacha Pass, Ranjith was caught in a landslide. The entire day had been spent riding a 13-kg bicycle up a steep incline with over 40 kg of luggage. Ranjith remembers the bikers who came to his aid when his hands and face became numb from the winter cold, and who provided him with food and water at various locations.
Ranjith has returned to Hyderabad after 53 days and has already planned a bike trip to Nepal. He spent just over Rs 60,000 on food, lodging, and other miscellaneous expenses on his journey from Manali to Hyderabad, which took him through Ladakh and western Indian states. Perhaps his most unforgettable encounter was when he was treated like a son by a family in Ladakh's Nimmu hamlet.
He has taken out a loan to purchase touring equipment, but he is unconcerned because he already possesses the necessary equipment. He says, "I just want to live in the moment and not worry about tomorrow."