Top visa-free destinations for Indians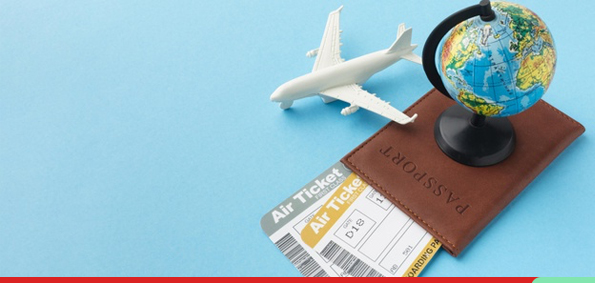 The Indian passport is sufficient to get you permission to travel to several countries. Some countries don't even require you to have a visa. When you enter the nation, some people will gladly stamp your passport.
Mauritius
Mauritius is another lovely country where Indians can visit without needing a visa. Indian nationals are eligible for a visa on arrival and can stay for up to 60 days. Beaches, rainforests, hiking routes, waterfalls, and a diverse range of species may all be found here.
Maldives
The Maldives features some of the world's top beach resorts. Indian citizens can obtain a 30-day visa upon arrival in the Maldives. Sailing, swimming, and undersea diving are examples of water sports.
Nepal
Nepal is a country where crossing the border does not require a passport. Indian citizens can enter Nepal with either a passport or a picture identity card. Tourists can visit a variety of tourist attractions throughout the country. The Pashupatinath Temple and Bhaktapur Durbar Square are also excellent sites to visit if you want to soak up some cultures.
Jamaica
Indian nationals are not needed to acquire a visa to go to Jamaica. Relax on the James Bond beach or go rafting along the Rio Grande River. The island of Jamaica is well recognised for its scuba diving opportunities. The National Art Gallery of Jamaica is an excellent resource for learning about the country's history.
Bhutan
Bhutan is known as the Happiness Kingdom. A passport is not required to visit Bhutan. You can get to Bhutan by car or by plane. Bhutan's greatest vistas may be found at Buddha Point and Punakha.
Macau
Macau is often regarded as Asia's Las Vegas. Macau Tower, Senado Square, and the Ruins of St. Paul's are some of the top places to see in Macau. On top of a hill, the Macau Museum is housed in a 16th-century fort.
Cambodia
Angkor Wat, the country's most prominent tourist site, is located in Cambodia. The visa is valid for 30 days and can be obtained upon arrival. In this country, wearing revealing clothing and taking selfies is outlawed.
Hong Kong
You can stay in Hong Kong for 14 days if you do not have a visa. Enjoy endless shopping, delectable cuisine, night markets, and a trip to Disneyland. Lan Kwai Fong is the place to go if you want to party and enjoy the nightlife.