Ajey Nagar A.K.A Carry Minati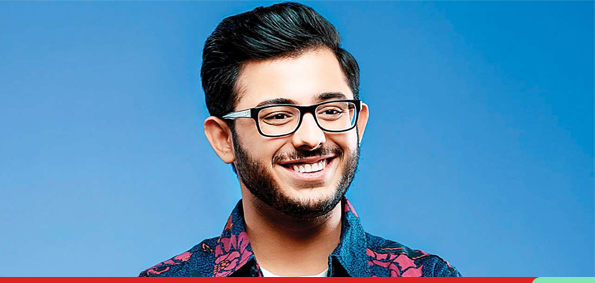 With more than 30 million subscribers he is India's favourite YouTuber. Carry started his career by streaming his gameplay videos but his mimicking skills attracted a lot of viewers and later on, he got his name and fame after posting roasts and other humorous videos.
The IPL's billion dollar play: Meet the 2 new franchises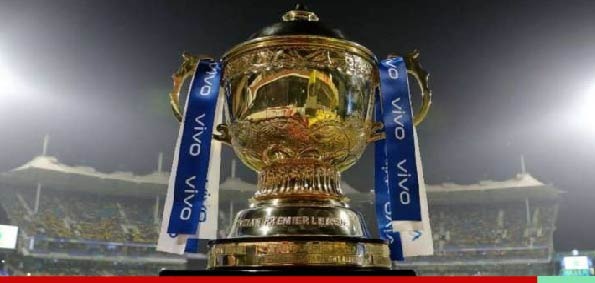 The Indian Premier League (IPL) made a statement about its enduring allure and value as the BCCI announced the introduction of two new franchises for the 2022 season and beyond. These two new teams, to be based in Lucknow and Ahmedabad, brought in an early Diwali Bonanza as they saw the coffers of cricket's richest body swell by more than USD 1.6 billion.
RP Sanjiv Goenka Group (RPSG) and CVC Capital Partners (Irelia Company Pvt Ltd) were the winning bidders, with RPSG paying INR 7090 crore (USD 940 million) for the Lucknow franchise on Monday during a walk-in bidding event in Dubai, while CVC, a private equity company, paid INR 5625 crore for the Ahmedabad franchise (USD 750 million approx.). RPSG's bid was approximately 250% more than the BCCI's base price for the franchise (of INR 2000 crore, or approximately USD 270 million.
The bid signals RPSG's at-any-cost intent to get a foothold at IPL's big money table, with their bid dwarfing the next highest bid of INR 5166 crore for the Lucknow franchise. This also highlights how the cost for owning a franchise has surged dramatically, with the average cost of the initial eight teams being just shy of a "mere" USD 100 million. For context, Mukesh Ambani's bid of USD 112 million for the Mumbai Indians was the highest bid in 2008. The BCCI money men are left counting the money, with cricket's richest governing body set to earn INR 12,715 crore over the next decade.
"It is good be back in the IPL and I am delighted. It is an initial step. We now have to build a good team and perform," Sanjiv Goenka, owner of the RPSG said. Previously, Goenka owned Rising Pune Supergiant that played two seasons when Chennai Super Kings and Rajasthan Royals were banned. The Lucknow-based team will be playing their home fixtures at Shri Atal Bihari Vajpayee Stadium- a recently opened stadium accommodating almost 50,000 people.
CVC Capital is a global investment firm with operations in Europe, Asia, and the Americas. They previously owned a minority share in Formula One and recently purchased a minority stake in La Liga, Spain's top-flight football league. The Narendra Modi Stadium, the world's largest cricket stadium, will be their home. It has a capacity of 132,000 people.
"The BCCI is happy to welcome two new teams from the next season of the Indian Premier League. I would like to congratulate RPSG Ventures Ltd and Irelia Company Pte Ltd for being the successful bidders. The IPL will now go to two new cities in India, viz. in Lucknow and Ahmedabad. It is heartening to see the inclusion of two new teams at such a high valuation, and it reiterates the cricketing and financial strength of our cricket ecosystem," BCCI President Saurav Ganguly said in a statement.
The IPL 2022 season will comprise ten teams and will have 74 matches, wherein each team will play 7 home and 7 away matches.
India's looming power crisis inches ever closer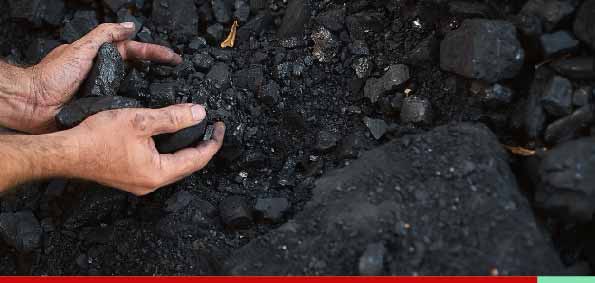 A power catastrophe is looming in India amid the global energy crisis, with the country's power facilities running on critically low coal inventories. In the face of growing demands, three out of four power plants in the country have less than a week's supply of coal on hand. Many states, including Gujarat, Punjab, Rajasthan, Delhi, and Tamil Nadu, have been affected by the coal shortage.
The reason for the coal crisis in India is the pandemic, which has caused disruptions like never before. When compared to the same period last year, power usage has increased by over 17% in the last two months. Power plants have little incentive to increase production because it is difficult to raise the price that consumers pay for electricity. In the case of coal, despite having the world's fourth-largest reserves, domestic producers in India are unable to fulfill ever-rising demand.
After China, India is the world's second-largest coal importer. However, importing coal has become difficult due to record-high international coal prices as a result of increased worldwide demand. India's government feels it is on the right road as it strives to reduce emissions by 33 percent by 2030 and ensure that renewable energy accounts for around 40 percent of its installed power capacity.
An expert in this field said that an investment in multiple power sources, a mix of coal and clean sources of energy is the right way to go for now.
Squid Game, Netflix's runaway hit that almost never got made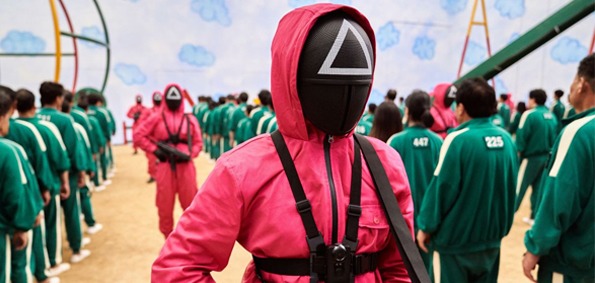 Squid Game has wrapped its tentacles around a global audience in less than three weeks.
Since its premiere on September 17, the #1 Netflix Korean drama about financially desperate people fighting in a high-stakes tournament has only grown in popularity.
That's why it came as a shock to find that Squid Game author and director Hwang Dong-hyuk was rejected by a slew of studios when he first proposed the idea more than a decade ago.
The notion was previously deemed "too ugly and impractical" by studios, according to the Wall Street Journal.
While living with his mother and grandmother, Hwang Dong-hyuk came up with the idea for Squid Game, but he had to put the script on hold and sell his laptop to make ends meet.
Hwang believes that the classist concerns that were brought to the forefront during the pandemic's peak were a factor in Netflix's decision to buy the show two years ago.
Squid Game has now been subtitled and dubbed in 31 languages. It's also at the top of the charts in over NINETY COUNTRIES.
With over 17 million views, the trailer for Squid Game has now exceeded those of Bridgerton and Lupin.
Netflix's VP of content for Korea, Southeast Asia, Australia, and New Zealand, Minyoung Kim, claims that "nothing has ever grown as swiftly and aggressively as Squid Game."
Those studios that first turned down Hwang's concept appear to have made a huge mistake.
With the show growing from strength to strength, and audiences riveted and waiting for more, studios will surely be ruing the decision not to pick up the show earlier.