5 benefits of early to bed and early to rise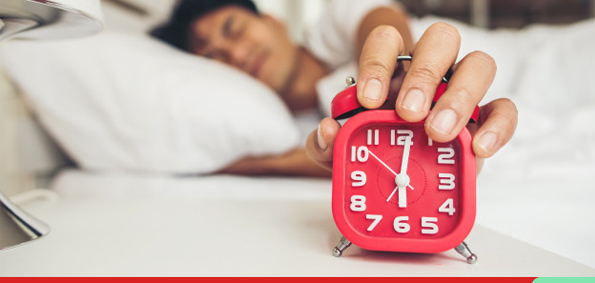 There are so many benefits to waking up early, from improved productivity to better diet and energy levels. It's easy to see why many famous people swear by it, attributing their success to it. Click through the gallery to see some of the most famous people who swear by waking early.
Helps you better deal with negativity
People who go to bed later are more prone to be overwhelmed with negative thoughts, according to a 2014 study. Developing a sleep schedule that allows you to get a full 6-9 hours of sleep each night can help you deal with any negativity that comes your way. A good night's sleep aids problem-solving and helps you deal with challenges.
Enhances your chances of success
You can be more productive if you get a good night's sleep. People that get up early anticipate issues and try to avoid them. They are proactive in their approach. Many studies have linked this attribute to higher earnings, better job performance, and career success. Evening people enjoy a few benefits.
They are more outgoing, have a better sense of humour, and are smarter and more creative than morning types. They are out of sync with the typical corporate schedule.
Sleep keeps you healthy
Your immune system will be strengthened if you get enough sleep. Getting enough sleep helps you stay energised so you can work out. Getting up earlier allows you to fit in an exercise before being sidetracked. When you sleep in, you're more likely to skip breakfast, which means that when you do get hungry, you'll crave unhealthy foods.
Reduces stress and makes you happier
The first hour or two of your day sets the tone for the remainder of it. People who get up early are often healthier and happier. Most importantly, it reduces stress in the mornings, which in turn reduces tension for the rest of the day. Morning people are healthier and happier, according to a study done by Dr Joerg Huber of Roehampton University in London. It also implies that they have a lower body mass index (BMI).
Sleep makes you look better
According to a study conducted by the University of Stockholm, people who appear weary are more likely to be seen as ill and less attractive. That isn't the end of the world, but when you're trying to make a nice first impression on the opposite sex, a possible customer, or a possible investor, you want to look your best.
India's looming power crisis inches ever closer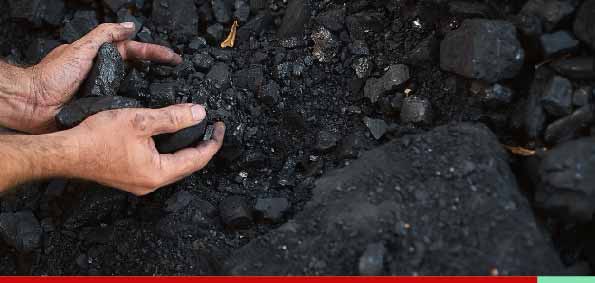 A power catastrophe is looming in India amid the global energy crisis, with the country's power facilities running on critically low coal inventories. In the face of growing demands, three out of four power plants in the country have less than a week's supply of coal on hand. Many states, including Gujarat, Punjab, Rajasthan, Delhi, and Tamil Nadu, have been affected by the coal shortage.
The reason for the coal crisis in India is the pandemic, which has caused disruptions like never before. When compared to the same period last year, power usage has increased by over 17% in the last two months. Power plants have little incentive to increase production because it is difficult to raise the price that consumers pay for electricity. In the case of coal, despite having the world's fourth-largest reserves, domestic producers in India are unable to fulfill ever-rising demand.
After China, India is the world's second-largest coal importer. However, importing coal has become difficult due to record-high international coal prices as a result of increased worldwide demand. India's government feels it is on the right road as it strives to reduce emissions by 33 percent by 2030 and ensure that renewable energy accounts for around 40 percent of its installed power capacity.
An expert in this field said that an investment in multiple power sources, a mix of coal and clean sources of energy is the right way to go for now.
Squid Game, Netflix's runaway hit that almost never got made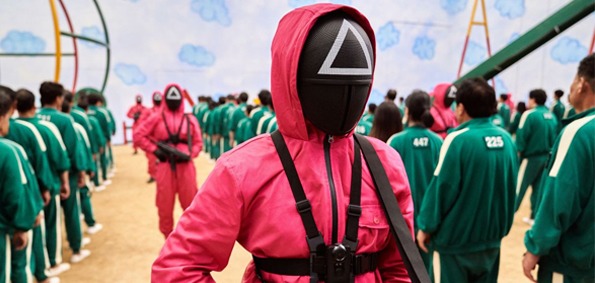 Squid Game has wrapped its tentacles around a global audience in less than three weeks.
Since its premiere on September 17, the #1 Netflix Korean drama about financially desperate people fighting in a high-stakes tournament has only grown in popularity.
That's why it came as a shock to find that Squid Game author and director Hwang Dong-hyuk was rejected by a slew of studios when he first proposed the idea more than a decade ago.
The notion was previously deemed "too ugly and impractical" by studios, according to the Wall Street Journal.
While living with his mother and grandmother, Hwang Dong-hyuk came up with the idea for Squid Game, but he had to put the script on hold and sell his laptop to make ends meet.
Hwang believes that the classist concerns that were brought to the forefront during the pandemic's peak were a factor in Netflix's decision to buy the show two years ago.
Squid Game has now been subtitled and dubbed in 31 languages. It's also at the top of the charts in over NINETY COUNTRIES.
With over 17 million views, the trailer for Squid Game has now exceeded those of Bridgerton and Lupin.
Netflix's VP of content for Korea, Southeast Asia, Australia, and New Zealand, Minyoung Kim, claims that "nothing has ever grown as swiftly and aggressively as Squid Game."
Those studios that first turned down Hwang's concept appear to have made a huge mistake.
With the show growing from strength to strength, and audiences riveted and waiting for more, studios will surely be ruing the decision not to pick up the show earlier.
Decoding Air India's sale to the Tata's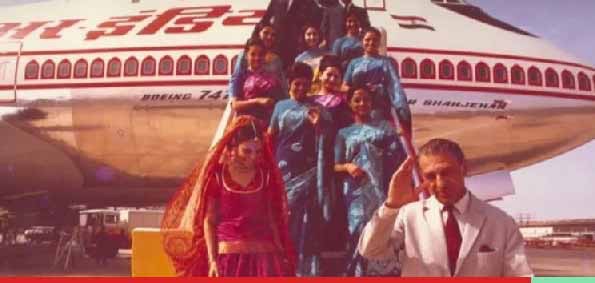 Indian conglomerate Tata Sons have won a bid to acquire Air India for ₹18000 crore. Tata beat out competition from Spice Jet to bag the airline that was once known as the crown jewel of JRD Tata's sprawling empire.
The debt-laden national carrier has for long been a subject of divestment, an objective that has now come to fruition.
Embed Ratan Tata tweet
The prodigal son returns
For the Tata's, who were the original owners of Air India, bringing the airline back to the group has been a long awaited dream. Much has changed since Air India left the fold, but the Tata's never let their love for the open skies fade away, and the national carrier was often referred to as JRD's true labour of love. While there are emotional undertones, the fact means that this is a deal that has for long been on the radar.
Why was the government keen to divest?
It is a sign of how poorly run Air India was that it has never posted a profit since 2007. If one were to look at the documents even more closely, the government exchequer has spent over ₹ 1.1 lakh crore since 2009 to cover for the loss making entity.
The piper always has to be paid though, and as debts mounted as high as ₹61,562 crore by August 2021, something had to give. The fact that each additional day of operation cost the government ₹20 crore – which would have totted up to an annual loss of ₹7300 crore – meant that the powers that be were keen to cut their white elephant loose.
What did the sale entail?
Besides the sale in Air India, the government also announced the sale of two other businesses — Air India Express Ltd (AIXL) and Air India SATS Airport Services Pvt Ltd (AISATS) in a 100% deal, as opposed to previous attempts that saw the government try to hold a stake in the beleaguered airline. These attempts, until 2020's most recent attempt, failed to gather much interest since private players wanted to control all the chips at the table and not a piecemeal solution.
The fact that the government would not even be a minority stakeholder proved to be a catalyst. That, coupled with the fact that potential buyers were allowed to decide how much of the mountain of Air India's debt they'd take on, proved to be critical to the sale going through.
What does this sale signify?
This sale can be seen as an extension of the Modi government's commitment to reducing the role of the government in major economic sectors, as it attempts to rationalise its holdings. Without a doubt, this will prove to be of some relief to the national exchequer, and the tax paying public.
However, if one were to step back and look at it in cold, analytical terms, there are still some concerns flying under the radar. As mentioned earlier, Air India had a total debt of ₹61,562 crore, of which the Tatas agreed to take on ₹15,300 crore, with a further ₹2,700 crore being paid to the government to sweeten the deal.
A simple back of the napkin calculation means that this leaves ₹43,563 crore of debt still dangling over the government. With asset sales likely to generate in the region of ₹14,718 crore, this leaves the government holding a bag worth approx. ₹28,844 crore to be handled.
The final word
All said, this is a win-win situation for all parties. The Government gets to write down a mountain of debt that was staring them in the face. The Tatas get an emotional reunion with their long lost pride and joy, and you can be sure that they will go above and beyond to restore the national carrier back to its halcyon days, in a move that can only bode well for the common man. Blue skies are in the offing, and we are clear for takeoff.