Parents, it's time to make a COVID-19 vaccination appointment for your children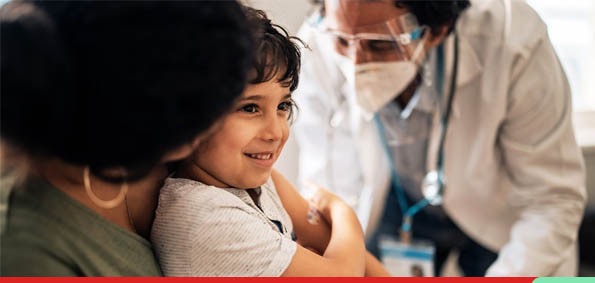 Experts weighed in on the brouhaha surrounding vaccinating children, advising parents not to wait until their children are 11 years old to get them vaccinated. This is particularly critical this year, as COVID-19 remains a health risk for students with schools reopening soon. Most vaccines require two doses, as well as a two-week waiting period to boost immunity.
Since the outbreak, thousands of youngsters have been admitted to hospitals with COVID-19. Pfizer is the only company that offers Trusted Source to youngsters aged 12 to 17. It's given in two doses, three weeks apart, and full immunity takes another two weeks.
Specialists recommend that non-vaccinated youngsters get immunised as soon as feasible. "Vaccines work," says Dr Jeannie Kenkare, chief medical officer of PhysicianOne Urgent Care in Connecticut. "These are some of the most effective vaccines we've ever had in the case of COVID-19 immunizations," she says.
The COVID-19 vaccine from Pfizer was licenced in May for children aged 12 to 16. The Food and Drug Administration (FDA) issued a warning regarding a probable link between the vaccine and myocarditis, or heart inflammation, in young patients. Because of the concerns, some parents have decided not to vaccinate their children. Pfizer claims to be working with the FDA to assure the vaccine's safety.
According to the doctor, experts no longer expect COVID-19 will go away. "If parents wait too long to get their children vaccinated, the chances of the youngster contracting it increases". Vaccinations aren't required in public schools currently in most states, but that may change if more vaccine makers gain permission.
Experts say vaccines take time to take effect, and that time should not be after youngsters have begun mixing with other students at school. "The delta variety is far more contagious than other strains," Kenkare explained. "Vaccination is now the greatest way of prevention." Parents should ask their family doctor questions and share what they discover with other parents debating whether or not to have their children vaccinated.