The success story of yourlibaas.com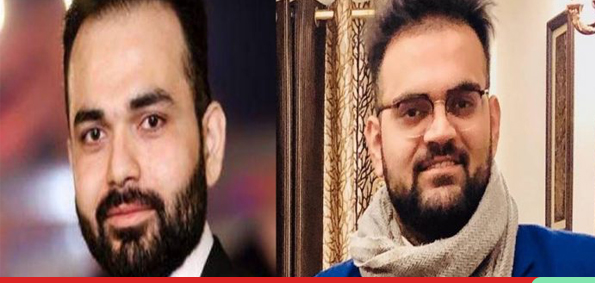 Engineering graduates and siblings Khalid Raza Khan and Akram Tariq Khan set up YourLibaas, an online store for designer ethnic Pakistani suits when they were both in college with a small investment of Rs. 60,000.
Today, the duo is celebrating the success of their six-year venture, which has now grown into a Rs. 14 crore turnover company, based in a 2,000 sq ft office in Delhi, with 23 employees on its roster.
They started with listing the products on our Facebook page initially, and the website went live after two months.
Khalid, founder & CEO of YourLibaas, raised Rs. 60,000, dipping into his savings and borrowing from his family, to buy the first catalogue from a wholesaler.
He established yourlibaas.com from his Pune flat in 2014 when he was just 24 and in his final year of computer engineering at Pune Institute of Computer Technology (PICT).
Akram, his younger brother, was 19 years old at that time and had just joined his Engineering in Computers at Aligarh Muslim University.
The brothers were born and brought up in Riyadh in the Middle East. In 2001, their mother decided to return to India along with her five children – two daughters and three sons – as she wanted her daughters to pursue their higher education in India.
Their father, a chemical engineer, continues to work in fireproofing for a construction company in Riyadh.
Khalid came to know about the Pakistani suits during a visit to Lucknow, where a relative of his was selling Pakistani suit materials in her close circles.
"The clothes had become popular. And I learned that no one was selling them online then. That was the moment I decided that I wanted to do it," shares Khalid.
On the very first day, Khalid got orders worth Rs. 30,000, and in two to three days, the first stock was sold out. Initially, they got the orders mainly from Delhi and Punjab areas.
Khalid enabled the payment gateway and tied up with Shiprocket, an e-commerce logistics firm, to deliver the orders. Since it took three or four days to reach the customer, he later opted for postal delivery.
In 2015, they rented an office-cum-warehouse space in Sector 50, Noida, at a monthly rental of Rs. 25,000.
There were several pain points in the early days which they overcame gradually.