How D-Mart products cost less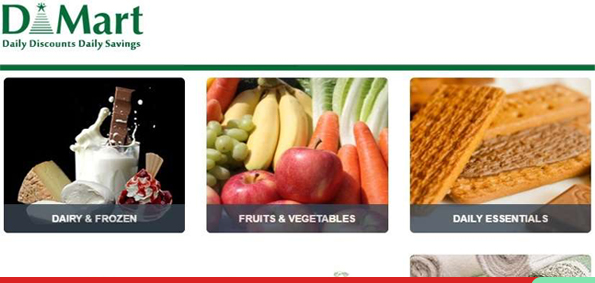 The supermarket chain of DMart stores is owned and operated by Avenue Supermarts Ltd. Started from its first store in Powai in 2002, DMart today has 214 stores across Maharashtra, Gujrat, Karnataka, Andhra Pradesh and many more states. Mr Radhakishan Damani is the founder of DMart.
One of India's most prosperous grocery chains, DMart has established a substantial foothold in the consumer products industry. It sells everything from household essentials to designer clothes at very low prices, making it a household favorite. But just how does it manage to achieve these incredible economies? Read on to find out.
The Locality of a DMart Outlet
DMart stores are not located in retail malls. It is a firm believer in the "store ownership model." They've either purchased or leased land for at least 15-20 years. DMart receives an average of 1000 visitors every day.
Product Range
D Mart Minimax, D Mart Premia, D Homes, Dutch Harbour, and other DMart brands are available. DMart also charges slotting fees, which help the company make money. It has partnered with local brands to reduce the cost of some items.
Volume Sales
The "Everyday low cost – Everyday low pricing" concept is followed by DMart. Low prices attract a large number of customers, resulting in large sales. DMart can quickly sell and refill its goods.
Negotiations with Suppliers
DMart creates a Business to Customer Model by eliminating middlemen and brokers. DMart has huge locations that can handle enormous supplies. Because DMart buys in volume, it can negotiate better costs with suppliers.
Reduced Expenses
DMart has maintained its running costs to a minimum. 80%-85% of its stores are owned or leased for a lengthy time (20-30 years). Suppliers who pay on time and deliver in bulk receive extra credit and discounts.