Tracing the path of Rakesh Jhunjhunwala's investments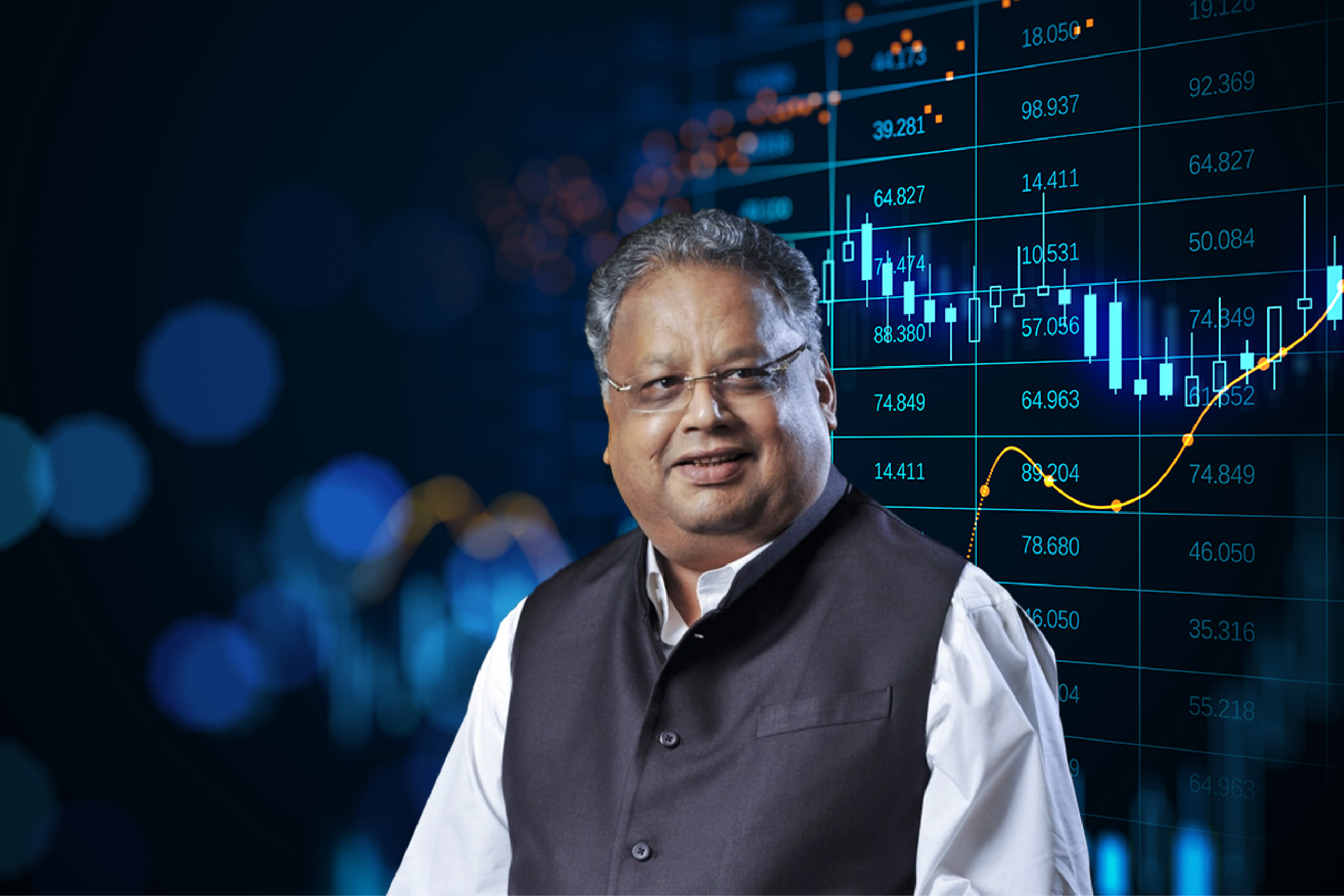 Known as India's answer to Warren Buffet, or simply as the 'Big Bull of Dalal Street', Rakesh Jhunjhunwala left a set of massive shoes to fill when he passed away on August 14 last year. At the time of his death, the titan of trades held shares worth Rs. $4 billion across companies, investing in several promising companies across sectors under his name and his wife's name, in addition to investing through his privately-owned investment advisory and asset management firm Rare Enterprises. After his death, his wife Rekha Jhunjhunwala inherited the entire investment portfolio, and Forbes estimates her current net worth of almost $6 billion (over Rs. 49,000 crore).
The self-made trader left his investment in good hands, comprises stock holdings in 29 companies with the portfolio worth Rs. 38,885 crore as of the quarter ended June 2023, as per publicly available information. The current portfolio of the investment firm includes investments in pharmaceutical companies (10%), private sector banks (7%), finance service firms (7%), and real estate entities (7%) among others.
According to data available, the highest stock holding in Jhunjhunwala's portfolio was that of Titan, Tata Group's watch and jewellery retail business (₹14,298.1 crore), followed by Star Health and Allied Insurance Company (₹6,412 crore), with Tata Motors (₹3,369.9 crore) rounding off the podium. He also had a significant investment in footwear manufacturer Metro Brands (₹2,699 crore), Crisil (₹1,566.2 crore), Indian Hotels Company (₹1,186 crore), Fortis Healthcare (₹1,163.9 crore), NCC (₹1,120.1 crore), and Federal Bank (₹986.4 crore).
What of Akasa, the airline he co-founded?
Over a sparkling career, Jhunjhunwala invested in many companies, established and new, before co-founding Akasa Air in his later years. This was notable not just for the $200 million he infused into the airline for a 46% stake, but also because it came at a time when the domestic aviation sector was facing turbulent weather in the form of low demand and high fuel prices.
Akasa Air's launch event on August 7, 2022, was the last time Jhunjhunwala made a public appearance before his demise a week later, but the airline has taken off in a big way. A young entrant to the market, Akasa outdid SpiceJet in terms of domestic market share in June 2023, clocking an impressive 6.2 lakh domestic passengers while SpiceJet trailed behind at 5.5 lakh. It is to be noted the airline is a long way from dethroning from the incumbent top dog IndiGo, which has a market share of 63.2%.
With the airline coming up on its first anniversary on Augut 7, it is taking steady steps to expand its feet, adding an aircraft approximately every two weeks since August last year, with a pending order for 57 Boeing 737 MAX aircraft, scheduled to be delivered over the next four years and CEO Vinay Dube being on the record as saying that the airline will place a "three-digit aircraft order" by the end of this year.
The prescient nature of the genius and foresight that defined Jhunjhunwala can be seen in the timing of investing in the sector at a time of flagging demand, just before things were set to take off in a big way. DGCA data reveals that 1.25 crore domestic passengers took to the skies in June 2023, marking a 19% year-on-year increase. The first half of the calendar year alone saw the number of domestic passengers grow by a third, reaching 7.6 crores compared to 5.7 crores in the corresponding period a year before. That this happened despite GoFirst suspending all operations since early May is telling.
Offering his thoughts in a public statement, Akasa Air Co-Founder and CEO Vinay Dube lavished praise on the stock market savant, saying, "We at Akasa cannot thank Mr. Jhunjhunwala enough for being an early believer in us and putting his trust and faith in us to build a world-class airline. Mr. Jhunjhunwala had an invincible spirit, was deeply passionate about everything Indian, and cared greatly for the well-being of our employees and customers. Akasa Air will honor Mr. Jhunjhunwala's legacy, values, and belief in us by striving to run a great airline."
Historically, billionaires have found aviation to be a sure-fire way to have their financial wings clipped. Think of Vijay Mallya-owned Kingfisher airlines, Subrata Roy Sahara-owned Sahara airlines, or Wadia Group-owned GoFirst, and the numbers don't lie. Perhaps that's why analysts looked at Jhunjhunwala's investment with raised eyebrows, but Jhunjhunwala is prepared to risk failure. He is on the record at a Confederation of Indian Industry (CII) in February 2022 as saying, "I am prepared for failure. I am surprised that people are surprised (by my investment)."
With his track record speaking for itself, Akasa is the latest in a long line of successes to speak of, and the man will be for long remembered in trading circles and the wider business world for his rare perspicacity and courage. Rest in peace, big man.