Rakesh Jhunjhunwala, King of Indian Stock Market passes away at the age of 62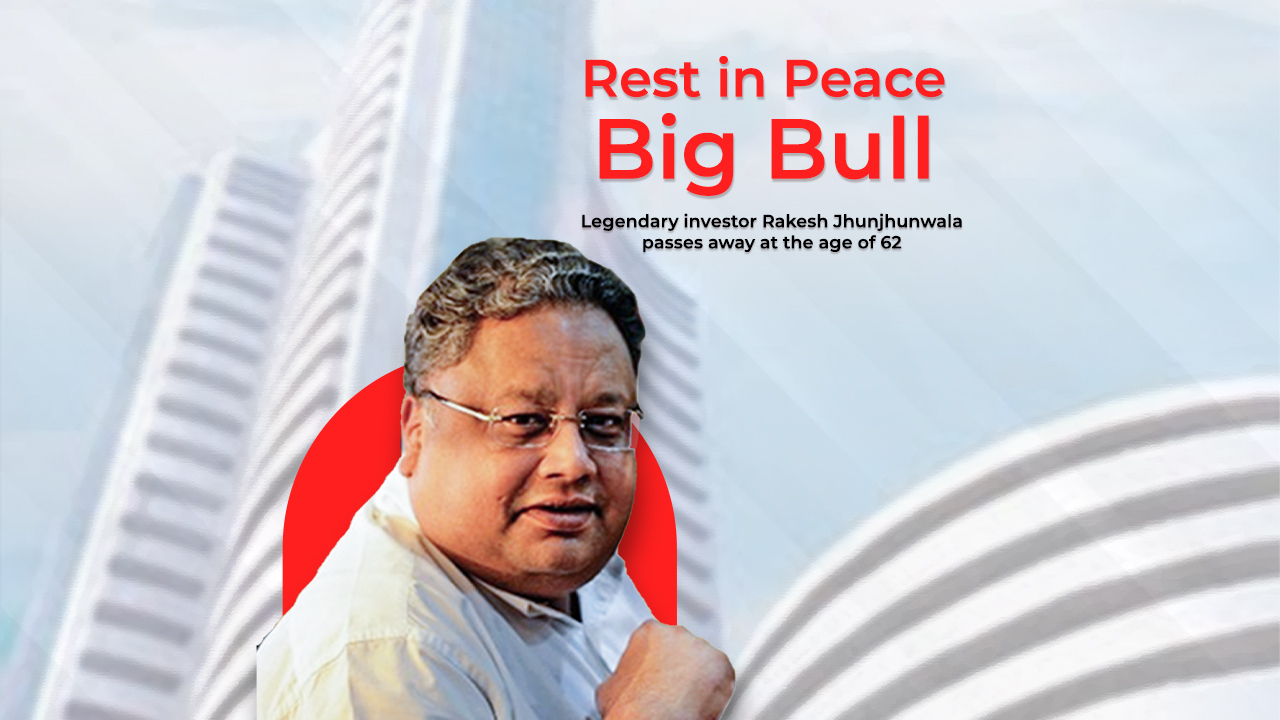 Indian billionaire business entrepreneur, businessman, and stock trader Rakesh Jhunjhunwala passed unexpectedly early on Sunday in Mumbai at age of 62.
The investor was rushed to the Breach Candy Hospital and was later pronounced dead. He had recently been discharged from the hospital and was dealing with a number of health problems, including kidney problems.
He left behind his wife and three children including two sons and one daughter.
A few days ago, Jhunjhunwala, who was a promoter of the low-cost airline Akasa Air, launched it. This was his last public appearance. The chartered accountant, who had been experiencing health issues in recent months, was spotted using a wheelchair during the public gathering.
Indian Warren Buffett, a self-made trader, investor, and businessman, was born on July 5, 1960, the son of an income tax officer raised in Bombay by Rajasthani parents. After completing his studies at Sydenham College, he applied to the Institute of Chartered Accountants of India.
As of July 2022, his estimated net worth was $5.5 billion, ranking him as the 36th richest man in India.
The name of his trading and investing company, Rare Enterprises, is based on the first two letters of his name and those of his wife, Rekha.
He was well recognised for his stock market forecasts and upbeat outlooks, earning the names "Big Bull of India" and "King of Bull Market."
Prime Minister Narendra Modi, described him as indomitable, full of life, witty and insightful.
PM Modi tweeted, "He leaves behind an indelible contribution to the financial world. He was also very passionate about India's progress. His passing away is saddening. My condolences to his family and admirers. Om Shanti".
This is a major loss and as people are also referring to it is truly the end of an era as the Big Bull of the Indian Market passes away.