Tata Consumer-Bisleri deal off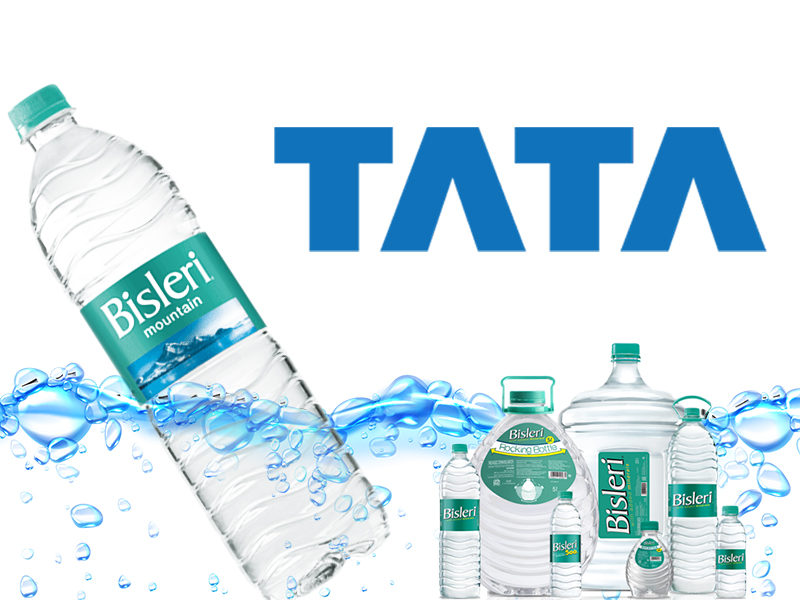 In a surprising move, Tata Consumer Products (TCPL), has now ceased negotiations with India's largest packaged water company Bisleri over a potential acquisition. The company also confirmed that it has not entered into any definitive agreement or binding commitment on this matter.
Bisleri, the popular mineral water brand, was originally an Italian company set up by Felice Bisleri. It entered Mumbai in 1965 and four years later, Ramesh Chauhan and his brothers acquired the firm for the then princely sum of Rs. 4 lakh, according to market information. Bisleri projects sales are worth Rs. 2,500 crore in FY23 with a net profit of over Rs. 200 crore
The potential acquisition of Bisleri by TCPL was first reported in November last year when 82-year-old Ramesh J Chauhan had told Economic Times that the Tata Group "will nurture and take care of it even better". He went on to say that, "I like the Tata culture of values and integrity, and hence made up my mind despite the aggression shown by other interested buyers."
Key reasons why the potential acquisition fell apart
The deal was estimated at about Rs. 6,000-7,000 crore and was expected to significantly boost Tata Consumer's presence in the packaged drinking water segment. However, the deal fell through, and there were several key reasons that contributed to the breakdown of negotiations between two industry giants including the inability to agree on a deal structure, and the difficulty obtaining data from Bisleri.
Negotiation Timeline
The timeline of negotiations, which lasted over eight months, is said to be one of the key reasons behind the fallout, according to sources. There was constant back-and-forth from the Chauhan's over the stake sale. Additionally, sources claimed that the two parties were unable to agree on a deal structure and some payment arrangements based on milestones. Another source informed CNBC-TV18 that talks may have broken down because it became impossible to collect certain data from Bisleri during the due diligence process.
Valuation Differences
One of the primary reasons for the deal falling through was the differences in valuation between Tata Consumer Products and Bisleri International. Tata Consumer had reportedly offered around Rs 6,000 crore and Rs 7,000 crore for the acquisition, which Bisleri International considered to be too low. In an interview with CNBC-TV18, Chairman Ramesh Chauhan stated that they were trying to sell partial stakes rather than the entire company due to his wish to retain some stakes. He concurred that other parties were considering the asset.
There were also disagreements on the earn-out structure, which refers to the payment that is contingent on the achievement of certain performance targets. According to research by Nirmal Bang , the bottled drinking water market in India is worth Rs. 20,000 crore, and 60% of it is unorganised. Although distribution and cutting costs are crucial, being close to the target consumer is the secret to success in this industry.
Regulatory Issues
Another key factor that contributed to the deal's collapse was regulatory issues. The Competition Commission of India (CCI) had raised concerns about the acquisition's potential impact on competition in the packaged drinking water market. The other key players, which compete in this sector are Coca-Cola India's brand Kinley, PepsiCo's Aquafina, Indian Railway Catering and Tourism Corporation (IRCTC)'s Rail Neer, and Bailley from Parle Agro. The CCI was reportedly worried that the deal would give Tata Consumer an unfair advantage in the market and harm competition. This led to delays in the approval process, and ultimately, the deal could not be completed.
Strategic Alignment
Lastly, strategic alignment was another factor that contributed to the deal's failure. While Tata Consumer was interested in the acquisition as a means of expanding its presence in the packaged drinking water market, Bisleri International had other strategic priorities. The company had plans to expand its product portfolio beyond packaged drinking water and had launched new products in other categories such as energy drinks and fruit juice. This misalignment of strategic priorities may have made it difficult for the two companies to come to an agreement.
Additionally, Tata's differentiated offering, Tata Copper+ has been growing upwards of 100 percent CAGR already, according to the company. In the premium, natural mineral water segment their brand Himalayan has more salience than Bisleri's Vedica. As per Industry Insiders, in the comparable segment, Himalayan's market share is triple that of Vedica.
Buying Bisleri for Rs. 6,000-7000 crore would give Tata Consumer a 2,500 crore rupees business with a strong brand and strategic distribution assets, but assuming great cost synergies would not be prudent given Bisleri is already well-oiled.
State of the bottled water industry
Over a third of bottled water is still bought and consumed in low-value plastic pouches with extremely tight profit margins, which are still mostly dominated by unorganised companies. Although consumers are aware of packaged drinking water brands, they frequently choose whatever is on the shelves. The brands with the largest margins are stocked and sold by the retailers.
Furthermore, it's difficult to execute price rises in the bottled mineral water sector due to competition and customers' brand agnosticism. Over the past many years, a litre of bottled water has cost Rs. 20.
Bisleri is the market leader in India with a share of 60% in the bottled water segment. With over 6,000 distributors & 7,500 distribution trucks, Bisleri has 120 functioning factories and a vast distribution network. By having access to this manufacturing and distribution network, Tata Consumer would have benefited.
However, Tata Consumer's strengths cannot be disregarded. They already have a strong foothold in the premium segment, which is growing at twice the pace compared to non-premium brands like Aquafina or Kinley. Their beverage arm NourishCo is expected to rake in revenue of Rs. 600 crore in the current financial year, from Rs. 180 crore in financial year 2020. This implies a Compounded Annual Growth Rate (CAGR) of 43.5 percent over three years.
While the deal's failure is undoubtedly a setback for Tata Consumer, it also highlights the challenges of navigating complex M&A transactions in a rapidly evolving market. Both companies will now need to reassess their strategies and priorities to achieve their growth objectives.