Ambani, Adani And The Game Of Drones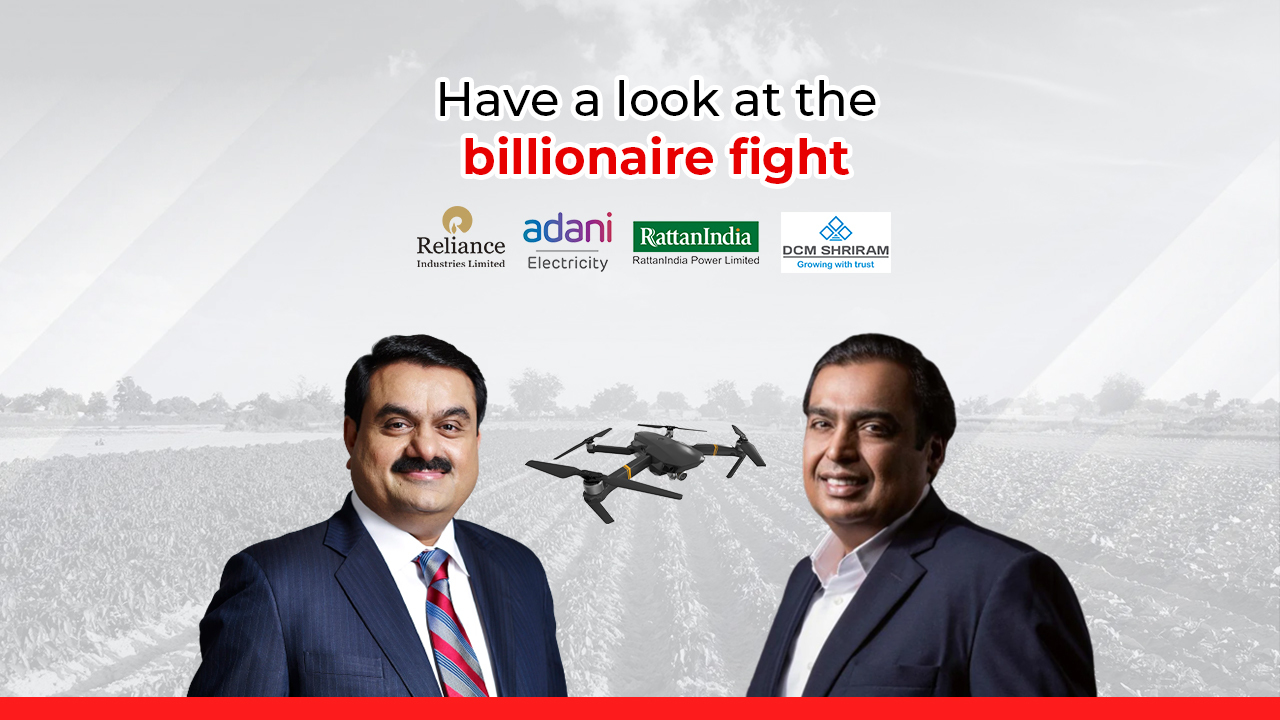 The Gautam Adani-led Adani Defence and Aerospace and Mukesh Ambani-led Reliance Industries Ltd Jio Platform's Asteria Aerospace are now gearing up to scale up the assembly and production of civilian drones.
Ambani and Adani have been long rivals in industries of energy, direct-to-consumer brands and have expressed their intent in a pitched battle in the field of civilian drones.
Media reports say that Asteria Aerospace will be expanding in all spheres like original equipment manufacturer and services and analytics using cloud-based platforms with an aim to be the biggest OEM in the country.
Jio Platform's Asteria Aerospace currently has one manufacturing hub in Bangalore and may soon have maintenance hubs across the country. A device using component parts bought from other organizations gets assembled and a company that does this process is an OEM.
To convert aerial data from drones into actionable intelligence, Asteria Aerospace develops software solutions for visualization and analysis for the process. These software solutions will be made for defense, civil government agencies, security agencies and private-sector companies. Not only these, but the company is also working in the sectors of oil and gas, agriculture, energy, telecom, mining and construction.
At the recently-held Drone Festival in Delhi, they have signed an MoU with Drone Destination, an Unmanned Aerial Vehicles (UAV) pilot training company.
As told to TOI, Ashok Wadhawan, the head of land systems in Adani Defence and Aerospace, that their company currently is promoting startups in the sector. They are also looking at manufacturing a logistics drone which can carry a payload of up to 120 kg apart from developing agricultural drones.
To develop drones for the agriculture sector, The Adani Defence Systems and Technologies has already announced its plan to acquire a 50% stake in Bangalore-based drone company General Aeronautics.
Adani Group also has a joint venture with an Israeli company Elbit which is also among the 14 beneficiaries under the government's production-linked incentive scheme called Adani-Elbit Advanced Systems India to manufacture drone and drone components.
India has 270 drone startups so far and an official said that New Delhi is currently looking to select investors that will herald the way forward for this industry.
The Ministry of Civil Aviation has created Digital Sky single-window platform to ensure hassle-free operations. This platform would take care of activities related to the management of UAVs in the country.
The platform includes features such as applying for a pilot certificate, remote pilot certificate, flight plan submission and application for starting a report pilot training organization among others.