Propelling Realism Out Of Illusion At The Workstation Of The Kardashians!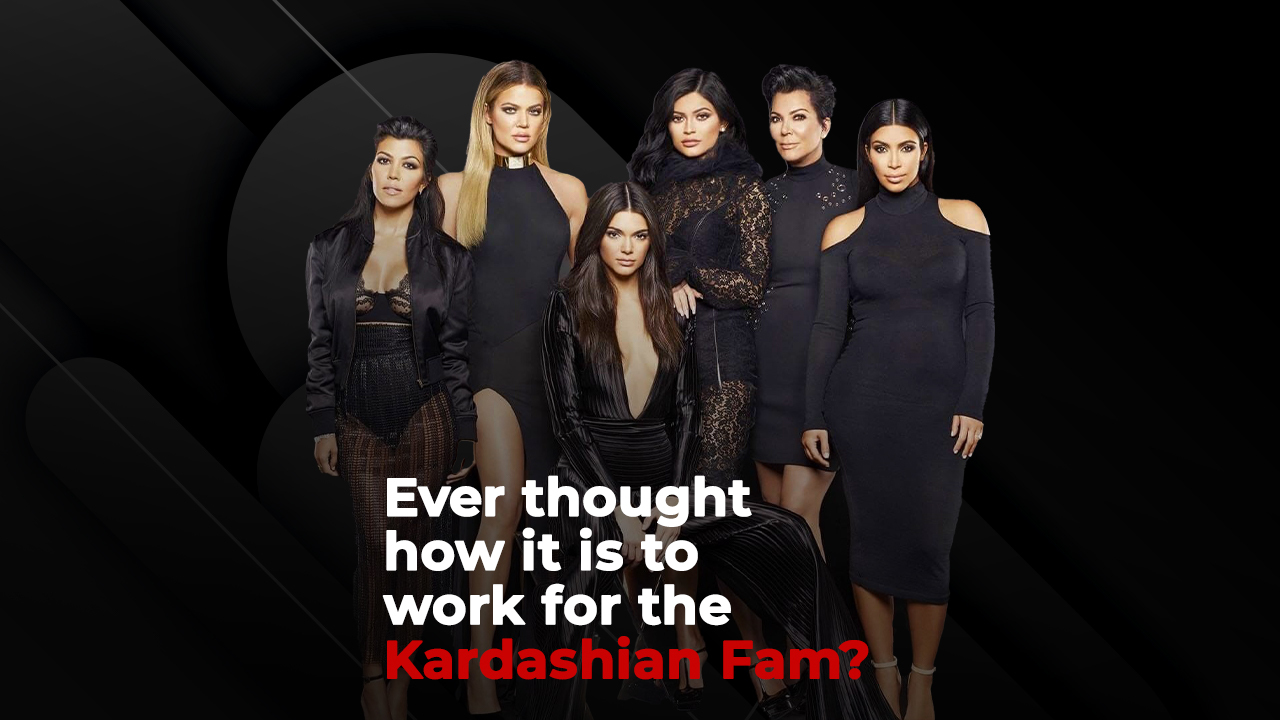 Appreciation is a great trait of humankind that can inhale a lot of confidence, willpower, and tremendous energy in a soul. At the same time, deficiency of it can cause high displeasure and discontentment among folks.
That's something exactly happening at great places like the vicinity of Kim Kardashian cosmetic Brand KKW Beauty. Not only are they depreciating their employees, but they are also treating them as a piece of crap. 
As said, pride distances people; that has become the reality of working with the Kardashians. The pride the Kardashians possess has almost distanced them from their fellow workers, whom they consider as their mere employees. They don't even contemplate them as normal human beings who have their own lives, own happiness, own freedom, and most importantly, their own mindset.
• Many employees at the KKW felt the negligent and ignorant behavior of the owners and were devastated. The main reason for that devastation was that they were disappointed by the rude and selfish attitude showcased to them.
•Even after keeping their nose to the grindstone, the efforts of the employees are conveniently ignored, and their voices are sophistically suppressed. All these inferior demeanors make them feel that all their hard work and endeavors are too worthless to continue there and work with the Kardashians.
• Few ex-employees took a step of courage and came in front of the world to reveal the exact situation and reality of working with the Kardashians. There are so many loopholes and cons that are really needed to get some light upon.
•Out of the many employees, one working at the Kardashians Jenner Official Apps mentioned her suffering at work. She said that she was declared the employee of the week, and as a token of so-called appreciation, she got a free sample of Creme de la Mer. She didn't get any appraisal or increase in her wages as she worked really hard for it. She also specified how that silly honor was of no use when she had not got much money to cater her gas expenses to go to the office.
•Another employee who used to work at the KKW Beauty told how she was forced to work on an international holiday even though it was her right to enjoy that one day. She mentioned how her Christmas was ruined when she had to post about the gifts Kim received from Kanye on the same day. According to one of the mottos, she had to engross her time doing that work: "Our Schedule is Your Schedule. "
All that glitters is not gold. How perfectly this suits here. They show they have a perfect place where everyone is so happy and feels blessed to work with them as if it's their life's goal to work like an ass in exchange for ignorance and acknowledgment.
The reality hits really differently. However, they should understand that when one appreciates others for their success, they grow in others, whereas while depreciating others for the same, they lose themselves in others. And it's not at all healthy, especially for a company that does not value the team's efforts.