MacKenzie Scott's Pledge Is Reshaping America.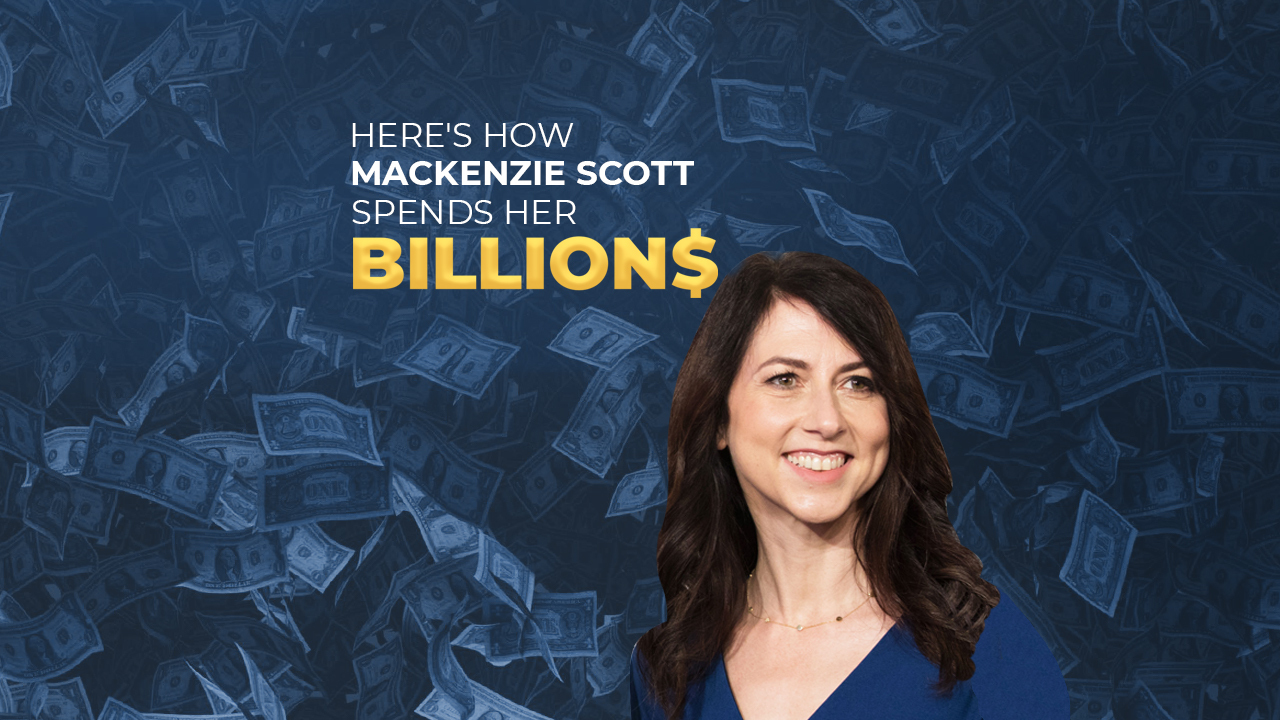 The saga of the fourth richest woman in the world is going viral. All the big fortune messages with huge amounts mentioned, which were earlier thought of as a scam, turned out to be legitimate from the team of MacKenzie Scott, certainly the most powerful and mysterious force one can talk about in philanthropy today.
Unlike the usual bonanza mails we receive, these authentic messages have announced gifts for almost $8.6 billion in 12 months. Scott has outspent the behemoth Gates and Ford Foundations' annual grants — combined. Denied to comment on the stories, Scott has only given a few public appearances. 
To better understand the reasons that are generating profits and what can be the next cause of attention for her, Bloomberg categories all the 786 gifts by location and type. Tracking the money through a survey and reporting, it has been found that at least $4.3 billion is distributed in 375 grants. The remaining 411 receivers refused to disclose the size of the gifts. The one who shared the information belongs to education and arts and culture organizations.
According to the data gathered from studies, Scott is eager to fund and give historical donations to needy people and the nonprofit industry that didn't see it coming. The education sector comprising colleges and universities has received more than $1.6 billion when calculated. Historically Black institutions, two-year colleges, and Hispanic Serving Institutions have fielded most of the contributions.
The rest of the funds have been donated to Social assistance organizations, which feed, house, and support those in need, such as Goodwill and YMCA, and philanthropy and grantmaking infrastructure nonprofits that focus on the business of fundraising, advocacy, and philanthropy itself, accounting for $1 billion and $1.2 billion respectively.
While Scott has distributed the gifts globally, most of them were distributed to certain groups based out of the U.S.
The Bloomberg survey says that almost 90% of organizations admitted that it was the largest gift they have ever received. The range for the donations was from $750,000 to $60 million, which is "Transformational," as quoted by various recipients repeatedly.
After assuming and thinking of the mail as a scam for a month, Robert Vela, the San Antonio College President, received a $15 million gift in May. He said, "You dream about these things, right? You don't think they're going to happen."
After gaining individual control over her fortune after her divorce from Bezos in 2019, Scott signed the Giving Pledge. She promised to donate most of the wealth she owns in her lifetime or will. When counted last, she and her new husband, Seattle science teacher Dan Jewett, had $58 billion yet to give away.
Scott has brought a change with purpose through her giving. She has a variability of interests that serves plenty of causes. Her expanse during the pandemic has helped save millions of homes and lives. She is not burdened by expectations and has a track record; Scott and her team are graceful enough to keep revising the targets of their giving and help every needy possible.