Marketing Mogul Gaurav Ramdev Found A New Role In Razorpay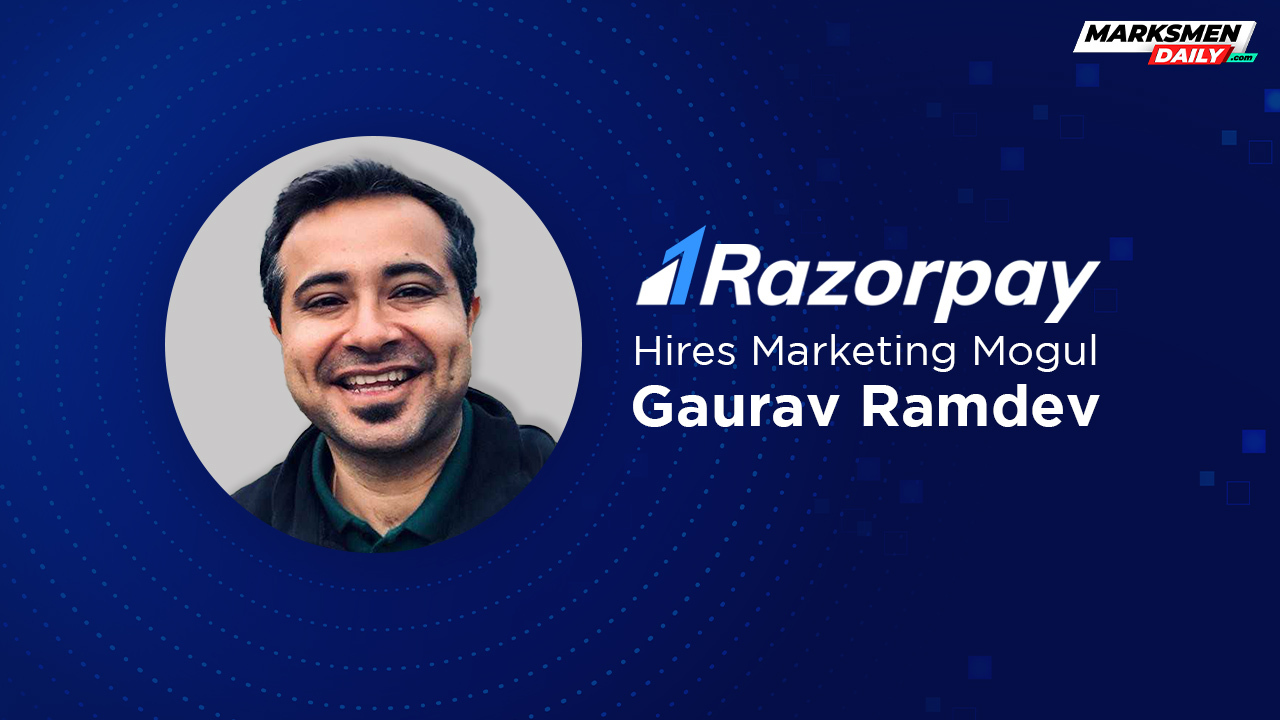 Gaurav Ramdev, previously known as the head of marketing from The Coca-Cola Company, has been hired by Razorpay. Gaurav will don many hats as he takes care of management, Occasions Building, Consumer Research, Communication, Multimodal Campaigns, and Innovation at the firm.
This is not the first time Gaurav has led something like this. Previously, he had led a beverage company, Fanta, for approximately six years. This experience has not come from one day as he has led many successful campaigns and companies to the pinnacle of success. Ramdev has reclaimed many major cream biscuit brands like Jim Jam and Treat. As a successful brand manager, he has outperformed his fellow members to reclaim his leadership in this field.
Beginning his glorious journey from a mere trainee with ITC to a leader of millions of others. As a management trainee, he gained experience in sales innovation via the global supply chain.
What is Razorpay, and how is it involved as a successful market?
Razorpay is one of the largest Indian fintech firms that has aggressively broadened its product market. Its valued growth has doubled from $7.5 billion to $3 billion in the past few years. This startup has shown potential and stands firm as a leader in the payment processing market.
The platform allows many small companies and businesses to accept, process, and distribute funds. The payment is made via different methods like Jio money, Free charge, etc. The payment can be made via PayPal, UPIs, anything, everything convenient in the eyes of the user.
How will Gaurav Ramdev transform the marketing strategy for Razorpay?
This company aims to provide users with mobile-friendly options and revolutionize how business companies use Razorpay. The company intends to provide developer-friendly APIs with hassle-free integration. It's CEO Harshit Mathur to ensure that every business in need of financial aid worries less and works more. He wants to make Razorpay a platform where no one has to worry about several tools. Rather, he wants one-stop for one-staple.
Brand marketing will help Razorpay reach different firms and businesses with much more to offer. As everything went online and the world was drawn to the digital world, so was Razorpay. Over the years, the company has become speedier and much more efficient. It has expanded its ability to automate refunds and provide collateral-free loans. This move has helped the company join hands with many brands and help improve the user experience.
Razorpay is already used by over 8 million enterprises, according to the company analysis. And it expects huge growth in 2022 as a result of the COVID-19. Razorpay also claims to have processed $40 billion in total payments volume (approximately Rs. 2,93,944 crores) in 2020, with revenues increasing 40 to 45 percent month over month.
Gaurav can play a pivotal role as a brand manager with all this growth and different amounts of success. He can help the company's plans to provide newer products with a more efficient experience, thus simplifying financial operations across India. In these times of need where poverty has gripped the country, this payment processing firm wants to cater to the needs of every individual and business alike.
When asked how he would improve the working potential for the company, he says that he has studied with the founder and collaborated on many projects. On one such project, they faced financial glitches, and the experience was very tardy. And in his opinion, he plans to improve this horrendous experience into something more transitional and user-friendly.