It's a slam dunk! Shaquille O'Neal's transition from Basketball player to entrepreneur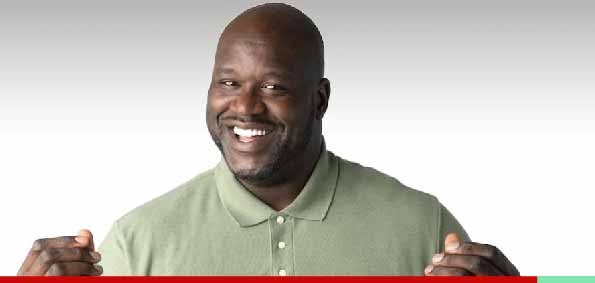 Shaquille O'Neal had a tremendously successful career as a professional basketball player for 19 years, and he built a name for himself as a media personality and commentator even before he retired. However, as Shaq retired from basketball, he transformed into a consummate businessman with a slew of interesting, highly profitable companies. 
Shaquille O'Neal earned an estimated $292,198,327 during his long career as a basketball player. What's even more surprising is that, based on the performance of his investments and company ideas, he stands to make more money from his business enterprises than he ever did from his NBA career.
O'Neal has been sticking his hands into various pots and reaping millions for a while now, but the extent of his entrepreneurial ambitions is far-reaching. Here are just a few business arenas where Shaquille O'Neal has won big.
Fast food franchises
Shaquille O'Neal is well-known for owning several franchises of Five Guys' fast-food restaurants, but did you realise he has 155 of them? Shaq owns more than 10% of the company's franchises, which translates to a big helping of burgers and fries with a healthy amount of annual profit as a side dish. Auntie Anne's is another fast-food franchise in which Shaq has invested extensively, with 17 pretzel-making stands across the country.
A large percentage of Shaq's more than $20 million in annual endorsement deals revolves around food: Fruity Pebbles, Muscle Milk, Vitamin Water, and AriZona Cream Soda are just a few of the food firms and brands that have contributed to his financial success. The latter is a brand of all-natural sodas featuring Shaq's likeness, which is the product of a partnership between him and beverage firm AriZona.
Early investments in Google
While it's unclear how Shaquille O'Neal became a Google investor before the firm went public (legend has it he overheard a pair of early employees talking about it, and that sold him on the company), he managed to do so. As everyone can see, this was unquestionably a wise business decision. Consider this: before going public in 2004, Google's stock was trading at $85 per share. Google stock is now worth well over $700 a share.
Real estate
Many athletes have made a fortune investing in real estate, with some making tens of millions of dollars every year. Shaq can be added to that list, as he owns both residential and business buildings.
Brand endorsements
Shaquille O'Neal is regularly approached by individuals and companies with various endorsements and business proposals, most of which he turns down. However, the latest company to get a "yes" from Shaq is The General auto insurance company, which currently sells insurance in 44 U.S. states.
Car washes
This one is a little out of left field. Shaq's personality is larger than life, and every business venture he embarks on reflects his one-of-a-kind style — and this one will be no different. Shaquille O'Neal owns 150 car washes in addition to his latest venture into auto insurance, and his audacious ventures leave everyone guessing what he'll venture into next.