Myntra's Ex-CEO's company joins the latest unicorn club of India.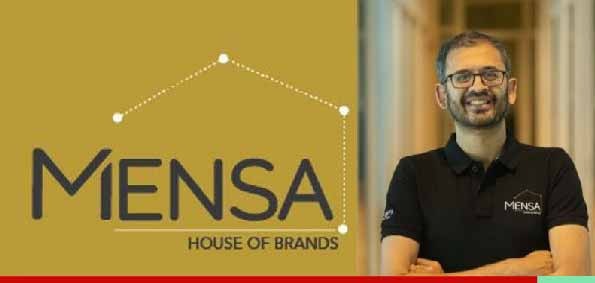 Mensa Brands, an Indian firm created barely six months ago, has joined the unicorn club as the youngest and newest member of the club. According to sources, the business, which is owned by former Myntra CEO Ananth Narayanan, has raised $135 million (about Rs 1,004 crore) at a valuation of $1.2 billion. The newest unicorn joined the club following a funding round led by Alpha Wave Ventures, while Prosus Ventures also joined the fundraiser as a new investor. Accel Partners, Norwest Venture Partners, and Tiger Global were among the several existing investors that took part in the Series-B round.
Mensa focuses on direct-to-consumer brands and assists them in growing their businesses in India and abroad. Thrasio, a Boston-based business that has been lauded for its success using the similar strategy, competes in the same market. Mensa Brands' achievement has lately been bolstered by an investment round led by Myntra.
Within six months of starting the business, Mensa has raised a total of over USD 300 million in equity and debt. In May, Mensa Brands had announced raising about USD 50 million (about Rs 363 crore) in funding, along with debt financing facilities from Alteria Capital and InnoVen Capital. "Mensa is already profitable and intends to use the funding to continue partnering with founding teams of customer-loved brands and help them become household names. In addition, it'll invest in hiring across functions and continue building out its tech platform and other growth capabilities," said a company statement.
Mensa began its journey with the goal of partnering with and investing in digital-first firms in the fashion and clothing, home and garden, beauty and personal care, and food categories, with the goal of exponentially scaling them. It collaborates closely with founding teams to accelerate growth on marketplaces, through the brand's own websites, and on worldwide platforms through a variety of efforts spanning product, price, marketing, distribution, and brand creation, all of which are underpinned by a technological platform.
Mensa, which means "constellation" in Greek, has worked with 12 brands so far, the majority of which have shown 100% year-over-year growth since the integration. "Our deep focus on technology and digital brand building, as well as our people, has allowed us to grow 3X of our initial plan. We at Mensa Brands are primed to build global breakout brands from India. I am especially proud that more than 50 per cent of our brands are led by women founders and that Mensa supports small- and medium-sized businesses across the country," PTI quoted Narayanan as saying.
The business concept has recently gained popularity among India's most prominent investors. While large Indian players have attracted investment attention, Thrasio is also attempting to enter the market, seeing the model's potential success in India.