The IPL's billion dollar play: Meet the 2 new franchises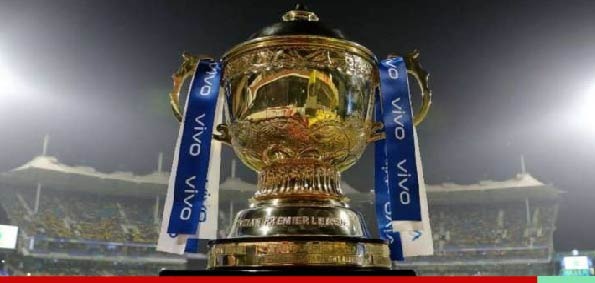 The Indian Premier League (IPL) made a statement about its enduring allure and value as the BCCI announced the introduction of two new franchises for the 2022 season and beyond. These two new teams, to be based in Lucknow and Ahmedabad, brought in an early Diwali Bonanza as they saw the coffers of cricket's richest body swell by more than USD 1.6 billion.
RP Sanjiv Goenka Group (RPSG) and CVC Capital Partners (Irelia Company Pvt Ltd) were the winning bidders, with RPSG paying INR 7090 crore (USD 940 million) for the Lucknow franchise on Monday during a walk-in bidding event in Dubai, while CVC, a private equity company, paid INR 5625 crore for the Ahmedabad franchise (USD 750 million approx.). RPSG's bid was approximately 250% more than the BCCI's base price for the franchise (of INR 2000 crore, or approximately USD 270 million.
The bid signals RPSG's at-any-cost intent to get a foothold at IPL's big money table, with their bid dwarfing the next highest bid of INR 5166 crore for the Lucknow franchise. This also highlights how the cost for owning a franchise has surged dramatically, with the average cost of the initial eight teams being just shy of a "mere" USD 100 million. For context, Mukesh Ambani's bid of USD 112 million for the Mumbai Indians was the highest bid in 2008. The BCCI money men are left counting the money, with cricket's richest governing body set to earn INR 12,715 crore over the next decade.
"It is good be back in the IPL and I am delighted. It is an initial step. We now have to build a good team and perform," Sanjiv Goenka, owner of the RPSG said. Previously, Goenka owned Rising Pune Supergiant that played two seasons when Chennai Super Kings and Rajasthan Royals were banned. The Lucknow-based team will be playing their home fixtures at Shri Atal Bihari Vajpayee Stadium- a recently opened stadium accommodating almost 50,000 people.
CVC Capital is a global investment firm with operations in Europe, Asia, and the Americas. They previously owned a minority share in Formula One and recently purchased a minority stake in La Liga, Spain's top-flight football league. The Narendra Modi Stadium, the world's largest cricket stadium, will be their home. It has a capacity of 132,000 people.
"The BCCI is happy to welcome two new teams from the next season of the Indian Premier League. I would like to congratulate RPSG Ventures Ltd and Irelia Company Pte Ltd for being the successful bidders. The IPL will now go to two new cities in India, viz. in Lucknow and Ahmedabad. It is heartening to see the inclusion of two new teams at such a high valuation, and it reiterates the cricketing and financial strength of our cricket ecosystem," BCCI President Saurav Ganguly said in a statement.
The IPL 2022 season will comprise ten teams and will have 74 matches, wherein each team will play 7 home and 7 away matches.