The inside story of MakeMyTrip founder Deep Kalra's tickets to success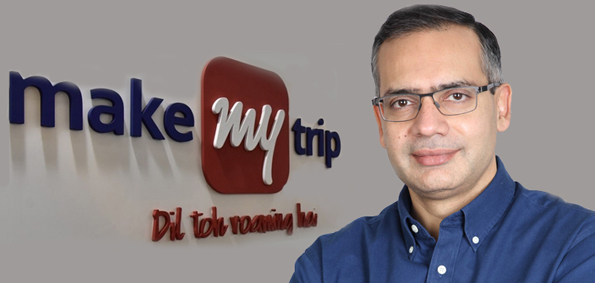 MakeMyTrip (MMT), a company that lets consumers book flights and hotels, was founded by Deep Kalra. In 1987, he received his Bachelor's degree from St Stephens College in Delhi. He joined ABN Amro bank after completing his PG from IIMA, where he worked for three years before quitting in 1995. We didn't have nearly as much technology and websites in the year 2000 to search for tourist attractions, book flights and hotels therefore Deep Kalra founded MakeMyTrip to overcome this problem and assist people.
After leaving ABN Amro Bank, he went to work for AMF Bowling, a corporation based in the United States. He lasted four years at the position, but he was dissatisfied with his work and began arranging a major event. At that point, he quit his work once more and began developing his business.
How did the journey start?
The concept became a reality in the year 2000, thanks to a USD 2 million investment from eVentures and co-founders Keyur Joshi, Rajesh Magow, and Sachin Bhatia. Following the commencement of the voyage, they had capital challenges as a result of the reduction in employee numbers, and they were also provided pay for top management for the next 18 months. The Indian railways launched an internet ticketing system in 2005, allowing customers to order tickets online, prompting MMT to think large.
Rise and overcoming hurdles
MakeMyTrip generated $5 million by acquiring clients during a downturn in the sector. By December 2013, the whopping fortune of $50 million had been nearly halved, and revenues had fallen by 5%. As Kalra and his team redoubled their efforts, MMT soon saw a rise of 27.7% in revenues. Not one to sit on his laurels, Kalra started investing and funding select companies, which fed a virtuous growth cycle and served to further the wealth of MakeMyTrip.