Vada pav wow! Meet Akshat Pramod and Dhanashree Gharat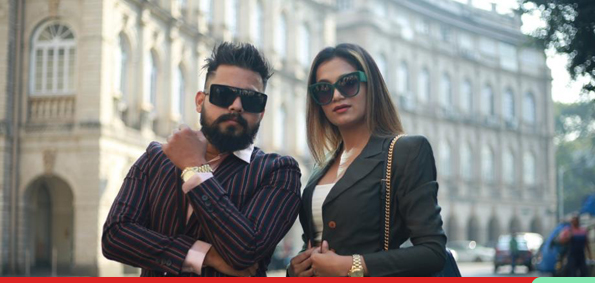 Vada pav is the ubiquitous Maharashtrian treat we all know and love, and Akshat Pramod and Dhanashree Gharat made their fortune making delicious variants of the popular Maharashtra snack. The couple chose the franchise model for quick expansion, and they charge Rs. 10 to 15 lakh for a franchise, and take a 5% share from the profit of franchisees.
The duo, hailing from middle-class families, are today enjoying the fruits of success and drive around in a Mercedes C200 they bought last year.
Akshay's father worked as a senior engineer at BPCL, and Dhanashree's father is employed in the fire services department. Both their mothers are housewives.
Akshay quit his job as a software engineer at Wipro and set up their first outlet at Kamala Mills in 2016 with just two employees – one person to make the vada pav and the other to serve customers.
Initially, the shop served normal vada pav and pav bhaji that is usually available in similar eateries in Mumbai. But Akshay and Dhanashree began to experiment and came up with different variants of vada pav that soon became a huge hit with the customers.
Akshay named his first innovation, the 'Dil Khush' vada pav – a combination of red dry sauce, schezwan, some spices, and pav pan tossed in butter.
He wanted to do something big and unique. Although, he was doing great in his job and was one of the most productive employees of the company. But still, the job did not inspire him enough.
The duo decided to start a business on the understanding that Akshay would quit his job and focus on the business, while Dhanashree would keep working until the venture stabilised.
Akshay put his heart and soul into the vada pav shop. After he introduced fusion vada pav, business boomed and they set up franchises in Mumbai, Ahmedabad, Thane, Rajkot, and Morbi.
The duo is planning to get married soon and expand the brand internationally once the COVID-19 pandemic gets over.