Vada pav wow! Meet Akshat Pramod and Dhanashree Gharat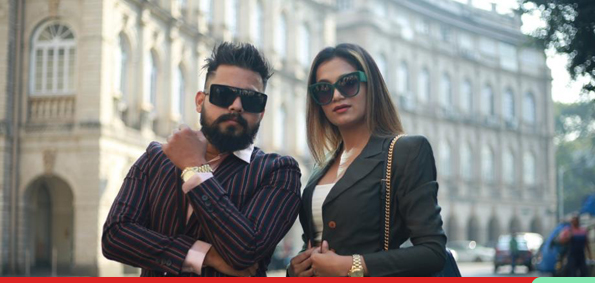 Vada pav is the ubiquitous Maharashtrian treat we all know and love, and Akshat Pramod and Dhanashree Gharat made their fortune making delicious variants of the popular Maharashtra snack. The couple chose the franchise model for quick expansion, and they charge Rs. 10 to 15 lakh for a franchise, and take a 5% share from the profit of franchisees.
The duo, hailing from middle-class families, are today enjoying the fruits of success and drive around in a Mercedes C200 they bought last year.
Akshay's father worked as a senior engineer at BPCL, and Dhanashree's father is employed in the fire services department. Both their mothers are housewives.
Akshay quit his job as a software engineer at Wipro and set up their first outlet at Kamala Mills in 2016 with just two employees – one person to make the vada pav and the other to serve customers.
Initially, the shop served normal vada pav and pav bhaji that is usually available in similar eateries in Mumbai. But Akshay and Dhanashree began to experiment and came up with different variants of vada pav that soon became a huge hit with the customers.
Akshay named his first innovation, the 'Dil Khush' vada pav – a combination of red dry sauce, schezwan, some spices, and pav pan tossed in butter.
He wanted to do something big and unique. Although, he was doing great in his job and was one of the most productive employees of the company. But still, the job did not inspire him enough.
The duo decided to start a business on the understanding that Akshay would quit his job and focus on the business, while Dhanashree would keep working until the venture stabilised.
Akshay put his heart and soul into the vada pav shop. After he introduced fusion vada pav, business boomed and they set up franchises in Mumbai, Ahmedabad, Thane, Rajkot, and Morbi.
The duo is planning to get married soon and expand the brand internationally once the COVID-19 pandemic gets over.
Freshwork's inspiring success story makes employee crorepatis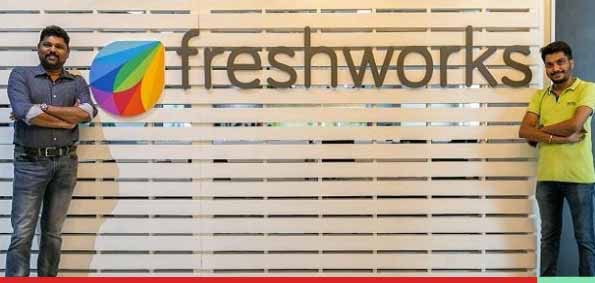 Freshworks Inc., led by Girish Mathrubootham, became the first Indian Software-as-a-Service (SaaS) company to get on the NASDAQ, which helped the valuation of the company reach a sky-high value of $13 billion.
Through stock options, around 500 of Girish's employees turned into 'crorepatis', out of which 70 are said to be under 30.
Born to a former bank officer in 1975, Girish co-founded Freshdesk (now Freshworks) with Shan Krishnasamy in 2010. Atwell College from Australia was the first of many clients on board. The company managed to get 22 clients worldwide in the initial days.
Entrepreneurship is never a smooth journey, with success never guaranteed. "Success and happiness are two different things – One should focus on staying happy irrespective of what is happening around you. We always hold the key to our happiness," says Girish.
Girish also mentions how grateful he is to all his employees and that the 500 new 'crorepatis' deserved a reward for their contribution over the years. About 4300 of Freshwork Inc's employees globally hold equity options in the company.
Girish strongly believes in mentorship. He also founded SaaSBooMi, a community of founders who share hard-learned experiences by making these learnings available to all. "Passion and purpose are more important than almost anything else," said Girish talking about young entrepreneurs looking to leave their mark. In the long run, he hopes to build a SaaS company that is recognized globally.
Shaji Thomas: The Indian Superhero who is saving the Amazon Rainforest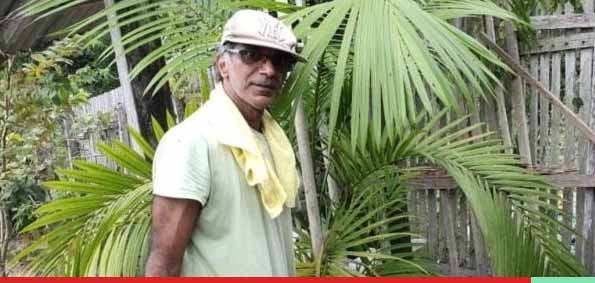 Global warming, forest depletion, and other hazardous effects on our environment have been increasing rapidly as days go by. There are still a few souls who do everything they can to make sure they somehow play a part in saving us from what is known as the end of our existence.
One such hero is Shaji Thomas. He has been in a fight for the last 26 years to protect and save the Amazon Rainforests of Brazil. Here is a look into his heroic struggle to ensure a better future for us all.
Shaji Thomas: Guardian of the Amazon Rainforest
Shaji Thomas who hails from Kerala carried his bags and shifted to Brazil as a young student. This young smart superhero is now an environmental conservationist and a lawyer, but what is more fascinating about him is the fact that he stayed back after his education for one special cause.
Shaji Thomas decided to fight and protect the Amazon Forests of Brazil and the rights for the 60 plus communities that reside in the region. This passion began when he was in his mid-twenties and was a part of the Quilombola Community.
The battle was not easy in the beginning. Thomas had to acquire Brazilian citizenship and become the only Indian-origin lawyer in the region. He stood up to the mafia and lived on a boat in the rivers of the Amazon for years.
This superhero has been holding up a strong fight for years but there is still a lot of work to do. Climate change is something that has been on the rise leading to major destruction of the rainforests. Thomas claims that almost 20 sq. km burns every year due to forest fires.
Shaji Thomas is working hard every year and inspiring people all over the world to play their part to ensure that the Earth's lungs are safeguarded, and we have a sustainable future.
Ramesh Babu: A Story Of Rags to Riches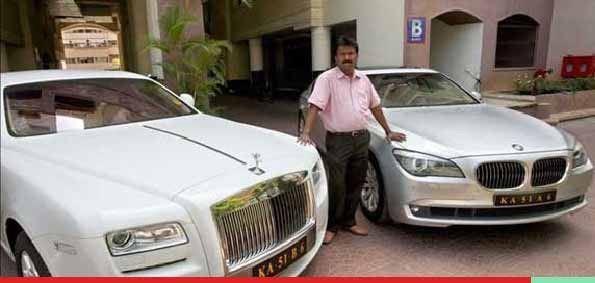 Some people are born billionaires, some have to work hard and stay dedicated to achieve their dreams. In the latter case, the stories of how they rise from nothing are inspirational and truly spark a sense of respect in the eyes of the people.
One such story is of Mr. Ramesh Babu. This barber who came from nothing is now a billionaire in India who owns a series of cars including a Rolls Royce. From a rental car business to owning 75 high-end luxury cars, Ramesh Babu's story is truly inspiring.
The Rough Start
Ramesh Babu was born in an extremely poor family. His father was a barber. However, tragedy struck when Ramesh's father passed away when he was just 7 years old.
To make ends meet, Ramesh's mother began working as a maid in houses. The family business was a barbershop. Babu's uncle took over the store after the death of his father.
During his pre-university days, Babu decided to take over the saloon while continuing his education to help his mother run the home.
The idea that turned Ramesh Babu's world upside-down
In 1993, Ramesh Babu decided to buy a second-hand Maruti van. Settling the loan was a big deal and this was when Ramesh was blessed with an idea to rent the car out to earn some extra money
After this, Ramesh began taking the rental business extremely seriously and he started adding more cars to his business. By 2004, he had six cars. However, the competition in the market was high and Ramesh had to think big. This is when he decided to move into luxury cars.
Ramesh Babu: The Barber with a Rolls Royce
In 2011, Ramesh Babu hit the peak of his business. He bought his very own Rolls Royce in 2011. A lot of people warned him about the risks and the possible downfall of all his income as he purchased an extremely expensive car. However, Ramesh Babu kept his head high and his feet on the ground, he believed in himself and moved forward with his business.
Mr. Babu has plans for the future but it all depends on planning and how the organization decides to pay the road taxes. Ramesh Babu was also a part of a TED Talk where he gave students and budding entrepreneurs some great advice on how to start and stick to a business plan.