The Byju's story: From a small village in Kerala to a global edutech startup from India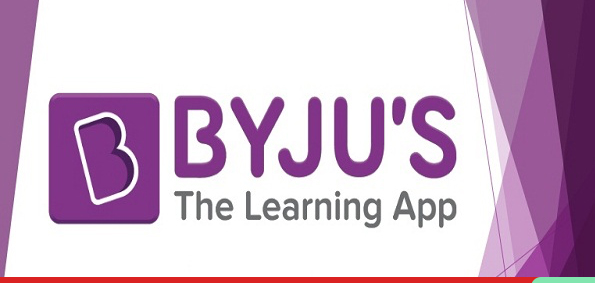 Byju Raveendran is the founder of Byju's, an Indian edtech company. Chan Zuckerberg Initiative, Sequoia Capital, Sofina, Lightspeed Ventures, and TIL recently co-founded the company. Byju began his entrepreneurial path long before the startup industry became popular. He claims he wants to be a mentor to young people who want to start their businesses.
An entrepreneur by chance and a teacher by choice
Byju agreed to assist some of his friends who were taking the CAT in Bangalore in 2003 and achieved a perfect score. He subsequently retook the exam in 2005, this time without any preparation, and once again received a perfect 100 percentile. However, instead of getting an MBA, he saw promise in coaching people how to pass the CAT. The number of students gradually increased as a result of word of mouth. In 2007, he would educate over 1000 pupils in an auditorium, which could be considered a slightly different sort of offline teaching.
Byju is the creator of Byju's, a Bangalore-based non-interactive teaching institution. Byju claims that teaching has always been the main motivator. "We were obliged to be creative to teach in a new approach and anticipate the kind of doubts that students would have," he explains.
Going offline to online
Byju, the creator of Byju's, founded his company in 2011 with the support of some of his IIM-graduated pupils. The goal was to create a learning software for school pupils to help them understand their basics during those key early years of learning, as this will have a long-term influence. Byju claims that it took him four years to develop these items and that he sought to make them as effective as possible.
Kerala's Azhikode and extra-curricular activities
Byju claims that focusing on extracurricular activities has aided in the development of his capabilities both in and out of the classroom. Byju's products have spread across India, not just in metros, but also in small communities where access is still a challenge.
Byju's products are based on the idea that pupils should be able to learn on their own. His products are designed to disrupt the cycle of memorising, replicating, and forgetting information shortly after an exam. According to Byju, every student is competing with himself as a result of this. He argues that once students begin to use the app, they enjoy it, and as parents discover that it is being utilised for educational purposes, it becomes a significant benefit.
$50 million funding and going international
Mark Zuckerberg and Priscilla Chan's investment arm, The Chan Zuckerberg Initiative (CZI), recently co-funded Byju's with $50 million. CZI loved how they are creating an effect across India, in metros and rural communities. Byju's has 250,000 users who spend an average of 40 minutes each day on the app, and it's working. According to a survey, nearly 80% of parents claimed it significantly benefited their children's learning.
Byju intends to concentrate on developing engaging solutions that will assist students in learning on their own, with an emphasis on international markets. The items will be available in 18 to 24 months. Byju wants to build a solid solution that would benefit students and help them learn more effectively. He currently has a 500-person high-quality product development team divided into three cores: media, content, and technology.