Ishaan Singh Bedi: The man who made his 2 trucks into 200 trucks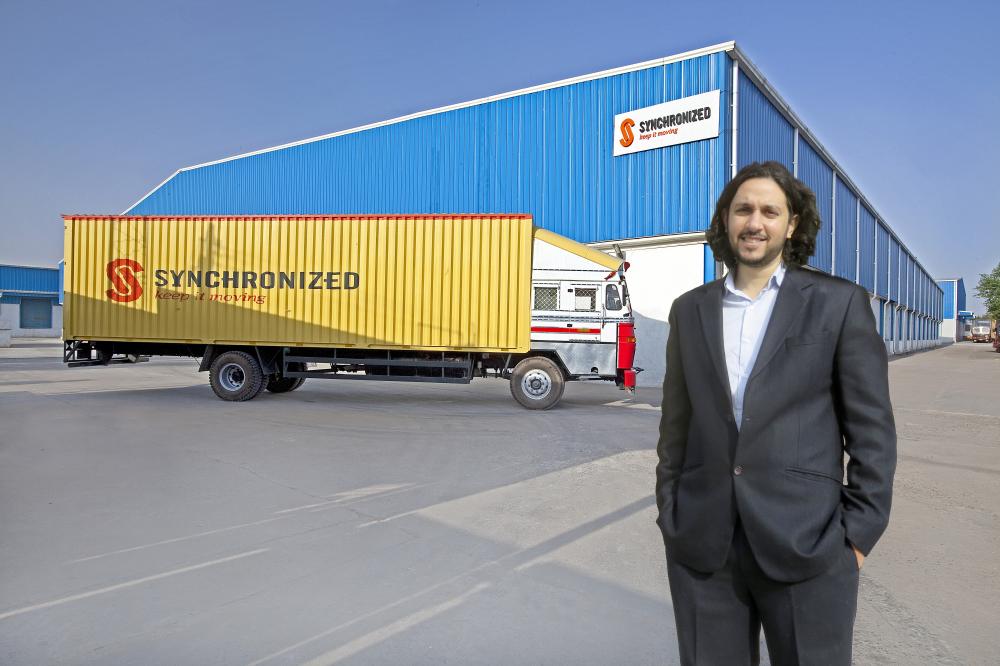 Diving into the logistics business at the age of 25 in 2007 with Rs. 8 lakh, Ishaan Singh Bedi, who started with just three employees and a single truck, has built a 700 employee 200-truck company with a turnover of Rs 98 crore.
His company, Synchronized Supply Systems Limited, rode the wave of the third-party logistics (3PL) boom in the country, and grew year on year, expanding its fleet of trucks and increasing its warehousing space. In the first year, they achieved a turnover of Rs 78 lakh. By 2013, we hit the Rs 50 crore mark.
His father's company handled custom clearance and freight forwarding and he started working there while doing his graduation in Banking and Finance from the Institute of Technology and Management, Gurugram.
In 2005, he left for England to do his Masters in Logistics at Cranfield University to learn the latest developments in the field and come back to India to improve the family business. However, he never imagined that his stint in the UK would so radically change his perspective of business.
Ishaan was raring to get back home to give their company a tech makeover and take it to the next level. However, he realised soon that the job was not going to be easy since he did not see eye to eye with his father on the changes he wished to bring about in the company. Many situations would bring clashes between the father and the son as they both had an opposite approach to certain problems.
So, in 2007, when Ishaan announced that he wished to start his own logistics company the family was not too excited, but still gave him the capital of Rs 8 lakh to launch Synchronized Supply Systems Limited – an unlisted public limited company.
Ishaan went back to the drawing board and identified the issues that his company was facing on a daily basis and which needed to be tackled to increase the productivity and efficiency of the organisation.
By 2013 the company had around 50 trucks and he hired a team to develop software to automate operations. Initially, their tech team consisted of four employees. Now they have a team of 30 in the tech department.
"A truck driver is on duty for 24 hours, 30 days. He is hardly paid Rs 10,000 to 15,000 (monthly). Thus, he starts nicking money meant for fuel. In his company, two drivers ply one truck and drive for 12 hours each. Both get rest, and their time is utilised well." Since the truck reaches faster the company earns more, and he can pass on the profit to the drivers. According to him, some of the drivers earn incentives up to Rs 50,000 per month.
The company has 35 warehouses – with a total area of 20 lakh sq ft – which are located pan India. They have clients in automotive, chemicals and paint, FMCG, retail and e-commerce sectors, and are happily motoring down the highway towards the pantheon of super-successful businesses.
Investor's greed a problem, says Sankaran Naren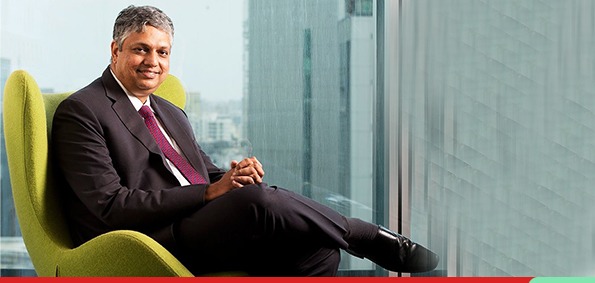 Gordon Gekko might have felt that greed, for lack of a better word, is good, but that isn't always the case. The human urge to clamour for more has caught many an investor on the wrong foot and Sankaran Naren, Executive Director and CIO at ICICI Prudential, opines that investor greed is increasing day-by-day, which is a problem.
Naren Indian equity portfolios at ICICI Prudential, and has worked with various financial services companies, including Refco Sify Securities India and HDFC Securities. Delving further into the issue at hand, he says, "We are not seeing a problem in the macro or business cycle. But investor greed is a bigger problem. They think that there is only one asset class called equity and there is nothing called risk and that is the bigger problem rather than anything else in the macro or business cycle from an India point of view. In the world, all the way from 2012, people have not seen market corrections in the US. There people are used to investing in stocks and not worrying at all about market corrections except in 2018 December and 2020 March," said Sankaran.
At this point, he believes that it is very important for investors to practice asset allocation and that they should make choices based on earnings connected to 2021 or 2022, investing in names which have steady operating cash flows, dividend yield, etc.
"The key learning from 2007 is that investors who invested in IPOs based on 2014 earnings were in for a disappointment. There is a fair amount of froth in many parts of the markets, particularly in new-age areas. Unlike Asia which has seen periodic market corrections, since 2012, US equities have barely witnessed a meaningful correction," said the fund manager.
"Today the number of loss-making new age companies trading at stretched valuations is very high in the US compared with dividend-paying, cash flow-generating old economy-oriented companies," he concluded, as he offered an investment roadmap for stocks and mutual funds to a rapt audience.
Swiggy to give 2-day paid monthly period leave to female delivery partners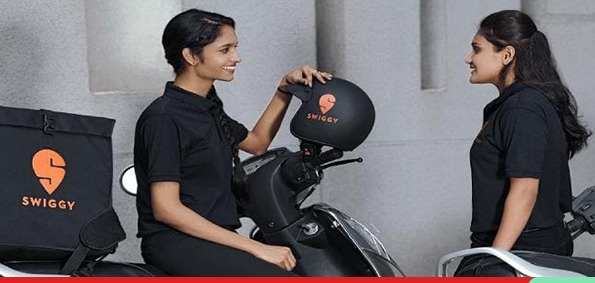 Food delivery giant Swiggy has announced a two-day paid monthly period leave policy for female delivery partners, marking an industry first. Swiggy has over 1000 women on its delivery team, and has stated that since bringing on female delivery partners, it has been working to increase inclusivity and diversity across the platform. The company believes that providing a welcoming environment for women will inspire them to explore delivering with them.
Other initiatives to deepen inclusivity include enabling access to vehicles, access to hygienic restrooms, and implementing safety measures for female delivery partners. Mihir Shah, Vice President of Operations at Swiggy, said discomfort from being out and about on the road while menstruating is probably one of the most underreported reasons why many women don't consider delivery to be a viable gig.
"To support them through any menstruation-related challenges, we've introduced a no-questions-asked, two-day paid monthly period time-off policy for all our regular female delivery partners," said Shah.
SoftBank-backed Swiggy has approximately 200,000 delivery partners, with about 1,000 of them being female. Swiggy hired its first female delivery partner in Pune in 2016. "Since then, we've been working hard to promote inclusivity and diversity across the platform, with a goal of increasing the number of female delivery partners in Swiggy's delivery fleet," Shah added.
"Swiggy understands the pain of a woman in the field and period leave will definitely motivate more women to choose this platform and be independent," said Komal, a delivery partner from Chennai.
Last year, rival company Zomato announced a period leave policy, allowing female employees to take up to 10 period leaves in a year. These are available to employees and not the gig workforce. It has, however, taken steps to have a more inclusive gig workforce. In June this year, it said it has set a goal of reaching 10 percent female delivery partners by the end of 2021 starting with Bangalore, Hyderabad, and Pune.
Gates Foundation boosts access to Covid-19 drug for lower-income countries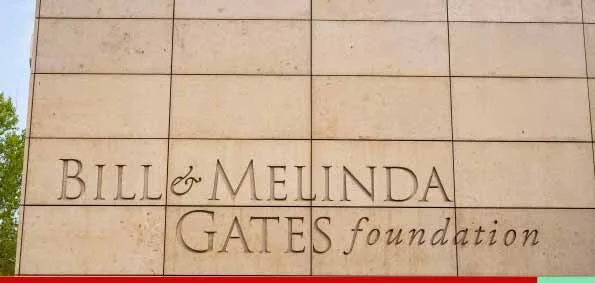 The Bill and Melinda Gates Foundation pledged up to $120 million as part of its Covid-19 response effort to help lower-income countries gain access to the investigational antiviral medication Molnupiravir, which some say might be a gamechanger.
The Gates Foundation's co-chair, Melinda Gates, said: "To put an end to the pandemic, we must ensure that everyone has access to life-saving health services, regardless of where they live on the planet. Low-income countries, on the other hand, have had to wait for everything from personal protective equipment to vaccinations. That's not good enough."
Concerned about lower-income countries' struggles to access Covid-19 vaccinations and the risk of being left behind once again when it comes to medicines, the Gates Foundation is urging other donors to commit money to hasten the implementation of Merck's experimental drug Molnupiravir, if it is approved.
Merck expects trial tablets fto reach low-income countries by early next year. Regulatory authorities such as the World Health Organization (WHO) and national governments are in charge of deciding whether or not to approve the drug for usage. The Gates organization said it aims to significantly reduce the time it takes for new drugs to arrive in low-income regions after they become available in wealthier markets. That gap can be at least 12 months, it said.
The organization has already granted money to assist generics firms in developing low-cost production procedures that lower raw material costs and boost product yields. Some wealthy and middle-income countries, such as Australia, Malaysia, Singapore, and Thailand, have either obtained or are in the process of obtaining the therapy.