Ishaan Singh Bedi: The man who made his 2 trucks into 200 trucks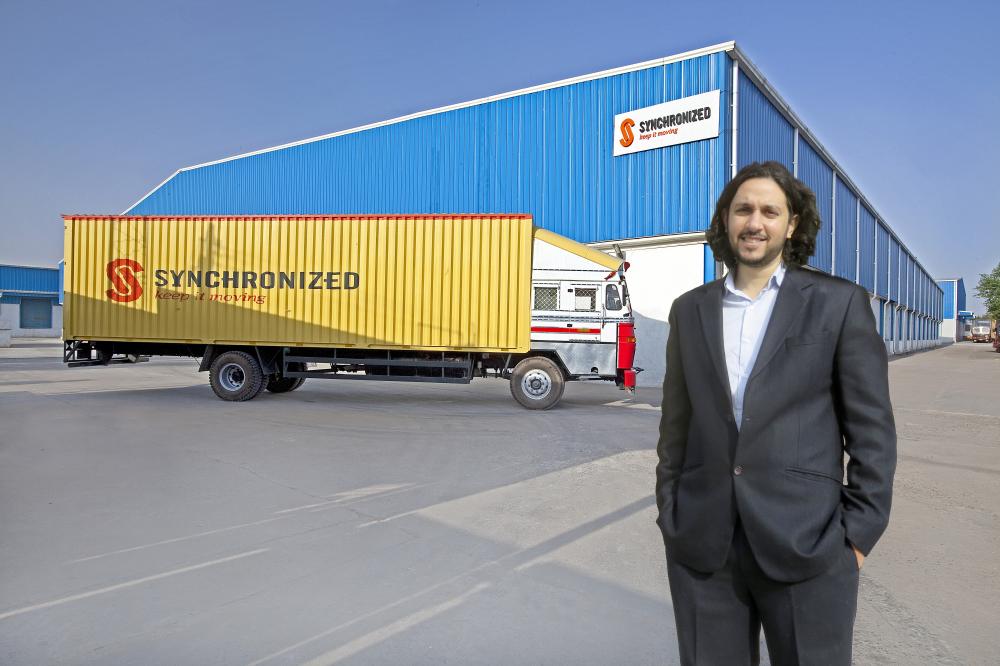 Diving into the logistics business at the age of 25 in 2007 with Rs. 8 lakh, Ishaan Singh Bedi, who started with just three employees and a single truck, has built a 700 employee 200-truck company with a turnover of Rs 98 crore.
His company, Synchronized Supply Systems Limited, rode the wave of the third-party logistics (3PL) boom in the country, and grew year on year, expanding its fleet of trucks and increasing its warehousing space. In the first year, they achieved a turnover of Rs 78 lakh. By 2013, we hit the Rs 50 crore mark.
His father's company handled custom clearance and freight forwarding and he started working there while doing his graduation in Banking and Finance from the Institute of Technology and Management, Gurugram.
In 2005, he left for England to do his Masters in Logistics at Cranfield University to learn the latest developments in the field and come back to India to improve the family business. However, he never imagined that his stint in the UK would so radically change his perspective of business.
Ishaan was raring to get back home to give their company a tech makeover and take it to the next level. However, he realised soon that the job was not going to be easy since he did not see eye to eye with his father on the changes he wished to bring about in the company. Many situations would bring clashes between the father and the son as they both had an opposite approach to certain problems.
So, in 2007, when Ishaan announced that he wished to start his own logistics company the family was not too excited, but still gave him the capital of Rs 8 lakh to launch Synchronized Supply Systems Limited – an unlisted public limited company.
Ishaan went back to the drawing board and identified the issues that his company was facing on a daily basis and which needed to be tackled to increase the productivity and efficiency of the organisation.
By 2013 the company had around 50 trucks and he hired a team to develop software to automate operations. Initially, their tech team consisted of four employees. Now they have a team of 30 in the tech department.
"A truck driver is on duty for 24 hours, 30 days. He is hardly paid Rs 10,000 to 15,000 (monthly). Thus, he starts nicking money meant for fuel. In his company, two drivers ply one truck and drive for 12 hours each. Both get rest, and their time is utilised well." Since the truck reaches faster the company earns more, and he can pass on the profit to the drivers. According to him, some of the drivers earn incentives up to Rs 50,000 per month.
The company has 35 warehouses – with a total area of 20 lakh sq ft – which are located pan India. They have clients in automotive, chemicals and paint, FMCG, retail and e-commerce sectors, and are happily motoring down the highway towards the pantheon of super-successful businesses.