Zepto's Success Saga: A Remarkable Journey from Startup to Unicorn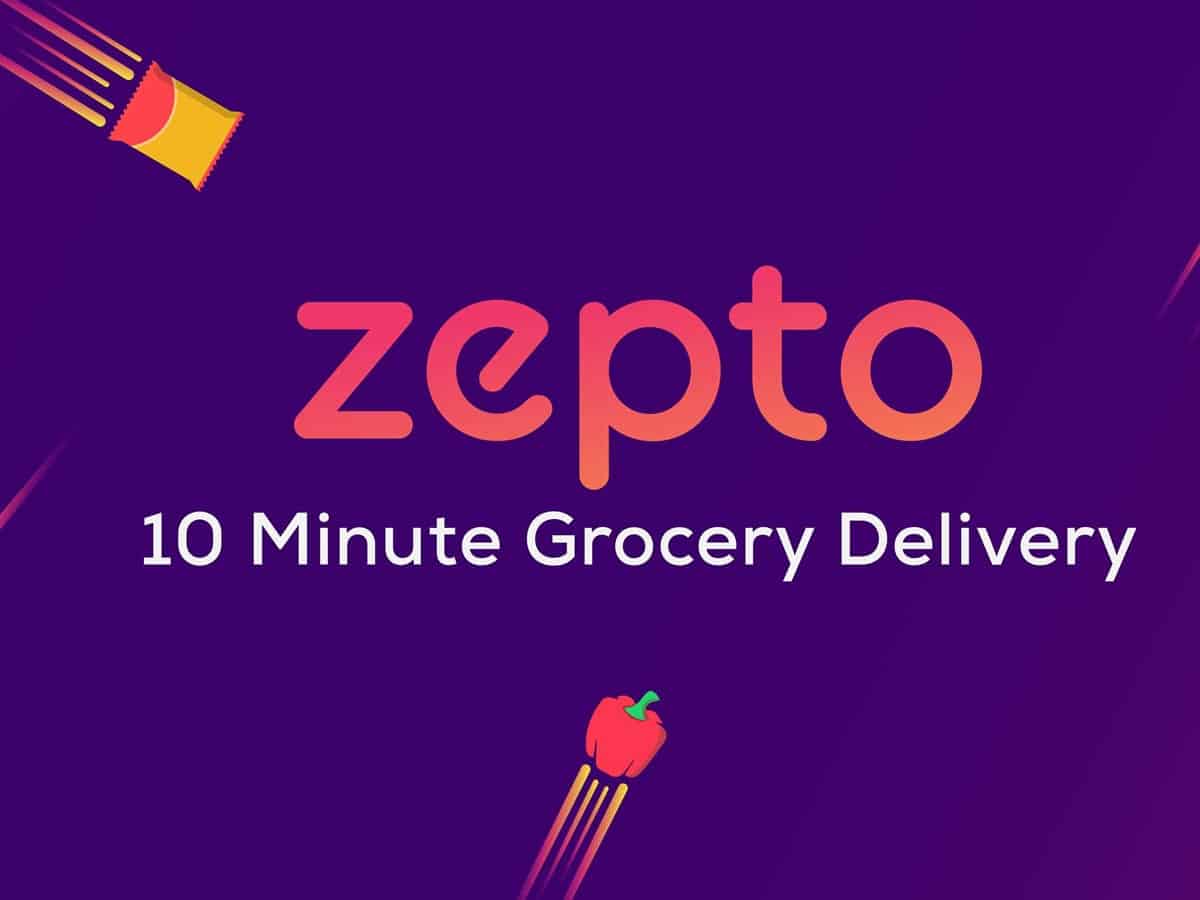 Not long ago, the idea of 10-minute deliveries sparked skepticism, dismissed as financially impractical. Zepto was seen as the most susceptible firm compared to its competitors due to the cash crunch from venture funding. However, fast-forward to today, the startup has emerged as one of India's newest unicorns, earning its rightful place among the star-studded list.
The company that delivers groceries in just 10 minutes
Zepto has changed the game of the grocery delivery system in India, whisking essential groceries to doorsteps in a remarkable 10-minute window, with the help of its various mini-warehouses and dark storefronts.
The minds behind this innovation are none other than Aadit Palicha and Kaivalya Vohra, who laid its foundation in 2021. Having secured $200m in fresh funding at a valuation of $1.4bn in its Series E funding round, Zepto has become and seems to be delivering on its initial promise. Its innovative approach positions it as a leader in the grocery delivery sector, capitalising on the growing demand for faster delivery services in India. Such strategic orchestration is propelling a transformative shift within India's grocery domain.
Zepto presently delivers over 5,000 items, encompassing both essential and non-essential food products. This diverse range spans from freshly harvested produce to health and hygiene provisions, all meticulously dispatched to your doorstep precisely when the need arises.
Astonishingly, it continues to unfurl its wings, attracting an influx of over 1,00,000 new customers to the platform almost every week. Recent months have witnessed a magnificent funding feat, as the company secured a colossal $360 million in investments, solidifying its ascent.
Founders and Team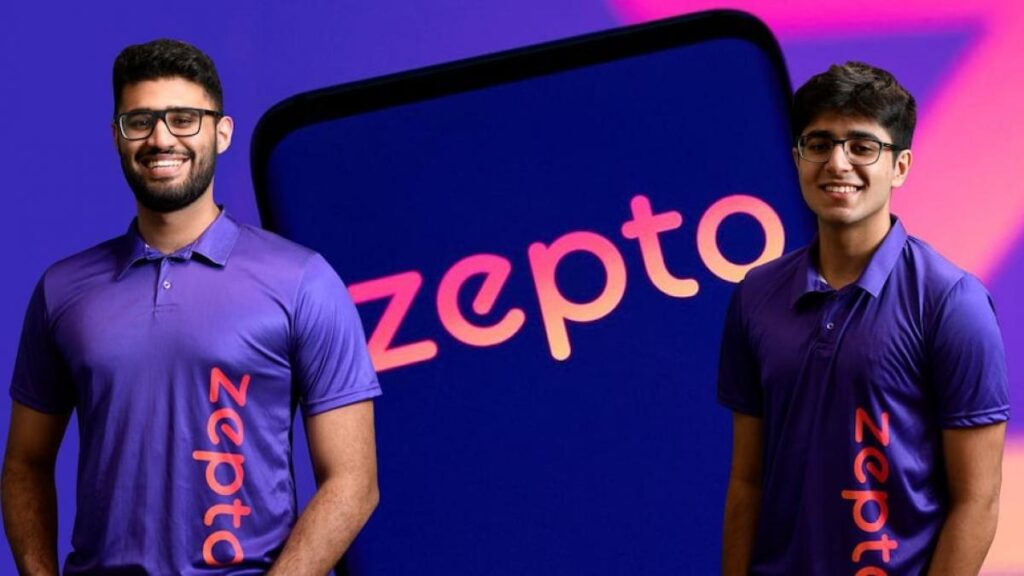 Aadit Palicha and Kaivalya Vohra, both 19-year-old childhood pals, founded Zepto after walking out of Stanford University's renowned computer science department to return to their home country, India, and start up a business, with Zepto beginning its operations in April 2021.
Aadit Palicha is the CEO and Co-Founder of Zepto. He was also the founder and CEO of KiranaKart. After completing an IB diploma from GEMS Education in Mathematics and Computer Science, Palicha then went for a Bachelor's degree in Computer Science from Stanford University. However, he quit the program in the middle to launch his firm. Aadit then completed Y Combinator Grade: W21 and started with PryvaSee as a Project Lead. Aadit Palicha then founded GoPool, his first startup, when he was just 17. He left the same company in April 2020 and founded KiranaKart and then Zepto.
Kaivalya Vohra is the CTO and Co-Founder of Zepto. He was also the founder and CTO of KiranaKart. He also attended Stanford University to pursue a degree in Computer Science, but like Aadit, he decided to leave the university. Kaivalya, along with Aadit, participated in Y Combinator as well.
The Beginning
Many of us have "startup ideas," but even the most creative among us struggle to see them through. Palicha and Vohra dared to veer off their Stanford Computer Science degree path in pursuit of entrepreneurial dreams.
The plot thickened during the Covid-19 saga. From the confines of their homes, the spark for Zepto ignited. A surge in demand for delivery services meant that groceries and other necessities would arrive in a couple of days, creating a void for quick delivery. This inspired the co-founders to start working on the app to bring about convenience and ease and to make people's day-to-day lives a little easier and hassle-free. And that's how Zepto was born, emerging as the knight in shining armor, delivering not just essentials but a tale of innovation.
While Zepto commands the spotlight, it's their initial endeavour, KiranaKart, that didn't bask in similar limelight. Nevertheless, it's KiranaKart that served as Zepto's inspiration. Operating exactly as the name suggests, KiranaKart extended a rapid grocery delivery service in partnership with local merchants, promising doorstep delivery within 45 minutes. A notable $730,000 pre-seed funding round was championed by Global Founders Capital, 2 AM Ventures, Contrary Capital, and angel investors. Back then, Palicha and Vohra aimed to accomplish the initial 150,000 deliveries at a cost of Rs 1 per delivery.
Business and Revenue Approach
Within a rapid commerce landscape in India, Zepto employs a customer-centric approach centered on speedy delivery. Through a network of dark storefronts and compact warehouses, approximately 90% of orders are delivered within a mere 10 minutes.
Maintaining an impressive average delivery time of 8 minutes and 47 seconds, Zepto employs a hotspot technique facilitated by a chain of dark stores and retail distribution centers, ensuring a seamless delivery experience for its Mumbai-based clientele.
A "dark store" serves as a compact local storage facility, inaccessible to customers but utilized for online purchases with subsequent delivery. While the concept of dark stores isn't novel in the Indian context, Aadit envisions a realm of untapped potential. Leveraging factors like population density, traffic dynamics, geographic layout, road configurations, climatic conditions, last-mile enhancements, real estate considerations, and local insights, Zepto strategically refines its connectivity.
Moreover, the startup's tailored dark warehouses and refrigerated spaces are meticulously designed to fulfill specific prerequisites, ensuring swift order fulfillment. By harnessing the power of location intelligence and geographic insights encompassing topography, population distribution, traffic patterns, weather nuances, last-mile accessibility, real estate dynamics, and more, Zepto finely tunes its network for optimal efficiency.
Funding and Investors
In August 2023, Zepto marked the end of India's 11-month unicorn drought by breaching the billion-dollar barrier. The StepStone Group led the Series E funding round, with participation from Goodwater Capital and existing investors. Zepto's rise as the first Indian unicorn in 2023 shows its remarkable growth and potential in the quick commerce industry, even amidst a challenging market.
Zepto's growth trajectory is nothing short of remarkable, encompassing 10 major urban hubs and boasting a workforce exceeding 1,000 professionals. Their service portfolio spans over 5,000 products, introducing a paradigm shift within the Indian grocery sector through their pioneering 10-minute delivery model, coupled with state-of-the-art technological integration and streamlined centers.
In addition to this, Zepto offers opportunities across domains such as engineering, operations, marketing, and finance. Palicha proudly cites an astounding month-on-month growth rate of 200%, paralleled by an impressive monthly retention rate of 78%.
Zepto, when it was a five-month-old startup, had secured a valuation of $570 million after raising $100 million in a Series C round headed by Y Combinator's Continuity Fund, which was a 2X increase from its previous valuation of $60 million only 45 days before that. Zepto raised another round led by Y Combinator to lift its valuation further to $900 million, so there is certainly impressive growth that the company has received in funding as well.
Another positive development for Zepto has been the expertise it has been able to acquire. Plenty of well-known senior executives from Uber, Flipkart, Dream11, Amazon, and Pharmeasy have joined the team.
According to Palicha, one of the reasons why several entrepreneurs have chosen Zepto is that it has enabled individuals who had transferred from Mumbai to Bangalore to come back to their homes. He says, nevertheless, that the startup's rapid development, rigorous execution, and ambitions have captivated others who share his interests. "We've been able to walk the walk," he said.
Zepto has showcased substantial expansion, witnessing a substantial portion of its dark stores operating in a profitable capacity. As per Aadit Palicha, the co-founder and CEO, Zepto has achieved significant penetration across key metropolitan centers in India, amassing a network of over 200 dark stores.
Remarkably, around 50-60% of these establishments have commenced generating positive cash flows, a testament to the efficacy of Zepto's business model and tactical operations. This remarkable feat underscores Zepto's steadfast dedication to fostering sustainable growth and securing profitability within the fiercely competitive quick-commerce sector.
Future Plans
Zepto's current operational footprint spans prominent Indian cities such as Bengaluru, Mumbai, Delhi, Gurugram, Noida, Ghaziabad, Hyderabad, Chennai, Pune, and Kolkata. The company's aim is to attain profitability by 2024.
To realise this goal, Zepto harbors ambitious intentions of amplifying its roster of dark stores and augmenting its delivery network. The overarching vision includes ascending towards a public listing, with plans set for an IPO within the ensuing two to three years. Anchored in a strategy underscored by consistent expansion and bolstered by adept leadership, Zepto is poised to further consolidate its stature as a key player in the dynamic quick-commerce domain.