The Dynamic Synergy Between Bata and Adidas- What the potential deal teaches us about retail, marketing and collaborations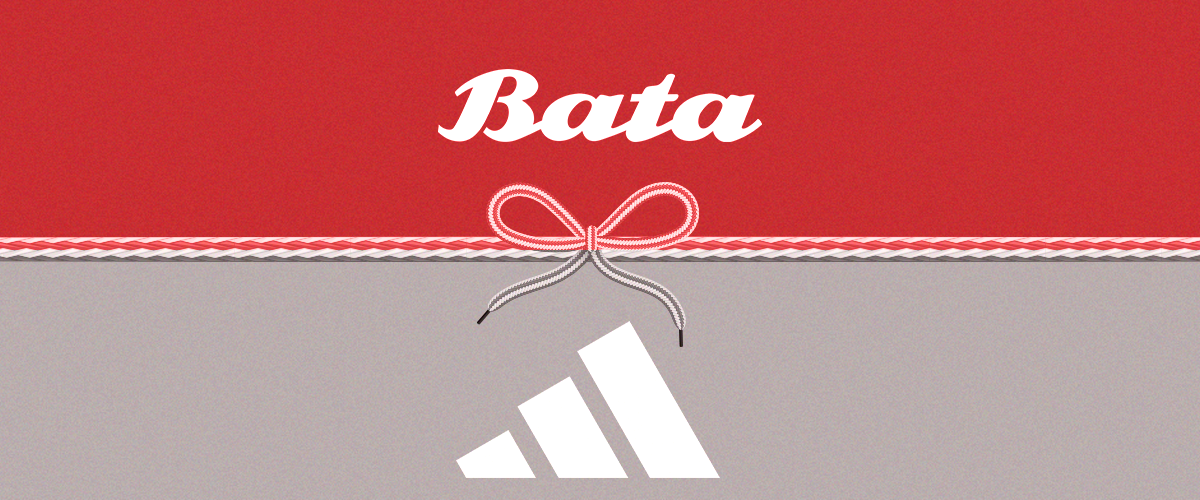 In the heart of India, Bata has etched itself into the memories of countless individuals, becoming synonymous with quality footwear and timeless style. What sets Bata apart in India was its commitment to understanding local needs. The brand's localised design philosophy, catering to diverse climate conditions and the unique shape of Indian feet, became the cornerstone of its success.
Bata India's journey has been one of evolution and adaptation. In recent years, the brand expanded its product portfolio beyond comfort wear, embracing modern and glamorous styles in line with global trends.
Renowned for its history of forging prosperous, enduring partnerships with diverse brands, Bata India is exploring avenues for a strategic alliance with Adidas India. The move is seen as a bid by Adidas to leverage Bata's robust retail network for a stronger foothold in the Indian market.
During the fiscal year FY22, Bata witnessed the addition of over 80 franchise stores, and in FY23, this number surged even higher with the inclusion of another 116 franchise stores. By June 2023, the cumulative franchise count stood impressively at 448, spanning 388 towns. At present, approximately 21% of their total store network operates under the franchise model. Bolstering their aspirations, Bata aims to expand this franchise network to an impressive 500 stores in the near future.
Bata India and Adidas India: Crafting a New Chapter in Indian Footwear Industry
A strategic collaboration between Bata and Adidas will potentially amplify their market impact. Bata's robust retail network stands as a potential asset for Adidas to tap into, elevating its market position.
The ongoing discussions triggered a slight decline in Bata India's stock following an initial rise. However, experts envision potential gains like co-branding initiatives and athlete endorsements, even in the face of Bata India's Q1 FY24 profit decline and heightened expenses. If successful, this collaboration could create new growth avenues in India's footwear market.
On August 18, Bata India's stock price encountered a slight dip of approximately 1% during the opening session. This adjustment was in response to news circulating about the company's ongoing discussions with Adidas. This development transpired following a notable 6% upswing in the stock on the preceding day.
CEO of Nirmal Bang, Rahul Arora, conveyed his optimistic perspective regarding the stock's underlying structural aspects. He underscored the positive implications that could ensue for both entities. Arora accentuated the exciting possibilities, such as co-branding endeavors with Adidas and the potential involvement of prominent global athletes for endorsements. These ventures, if they materialise, have the capacity to unlock fresh avenues of growth for the companies involved.
Managing Director and CEO of Bata India, Gunjan Shah, noted the company's strategic approach towards re-entering premium price points. Bata plans to introduce fresh portfolios and increase investments in advertising and promotions to engage with digitally savvy young consumers. The company's focus on offline sales growth is evident, with plans to expand under the franchise model by adding 125 new stores in FY24 and bolstering its presence at multi-brand outlets (MBOs).
According to market analysts, the envisioned partnership between Bata India and Adidas India holds the promise of substantial benefits. The prospect of harnessing Bata's far-reaching distribution network, exploring co-branding prospects, and securing endorsements from renowned international athletes could potentially propel both firms to new heights in the Indian footwear market. As the discussions progress, further developments are eagerly anticipated, with potential benefits for consumers and stakeholders alike.
The road ahead
Until now, Bata has maintained its brand presence while simultaneously engaging in competition with larger industry players. On the surface, the idea of featuring competing brands within their own stores might appear counterintuitive. However, there exist brands that have successfully executed this strategy like Metro.
Hence, the impending prospect of partnering with another brand signifies that Bata is providing an adept platform for global brands eager to establish a strong foothold and expansive reach across India. In this symbiotic equation, Bata gains from the elevated status that a global or premium brand brings into their fold. As a result, Bata secures the opportunity to showcase a diverse array of brands within their stores, while these brands, in turn, find themselves presented in an increased number of retail spaces.
If Bata succeeds in this, as they have with Hush Puppies, the room opens for multiple other brands looking to enter and grow in India. Gradually, the lens through which Bata is perceived might shift – transforming them into an establishment that retails both their signature footwear and other major shoe brands.