From new mobile hardware to AI enhancements, everything Google announced at I/O 2023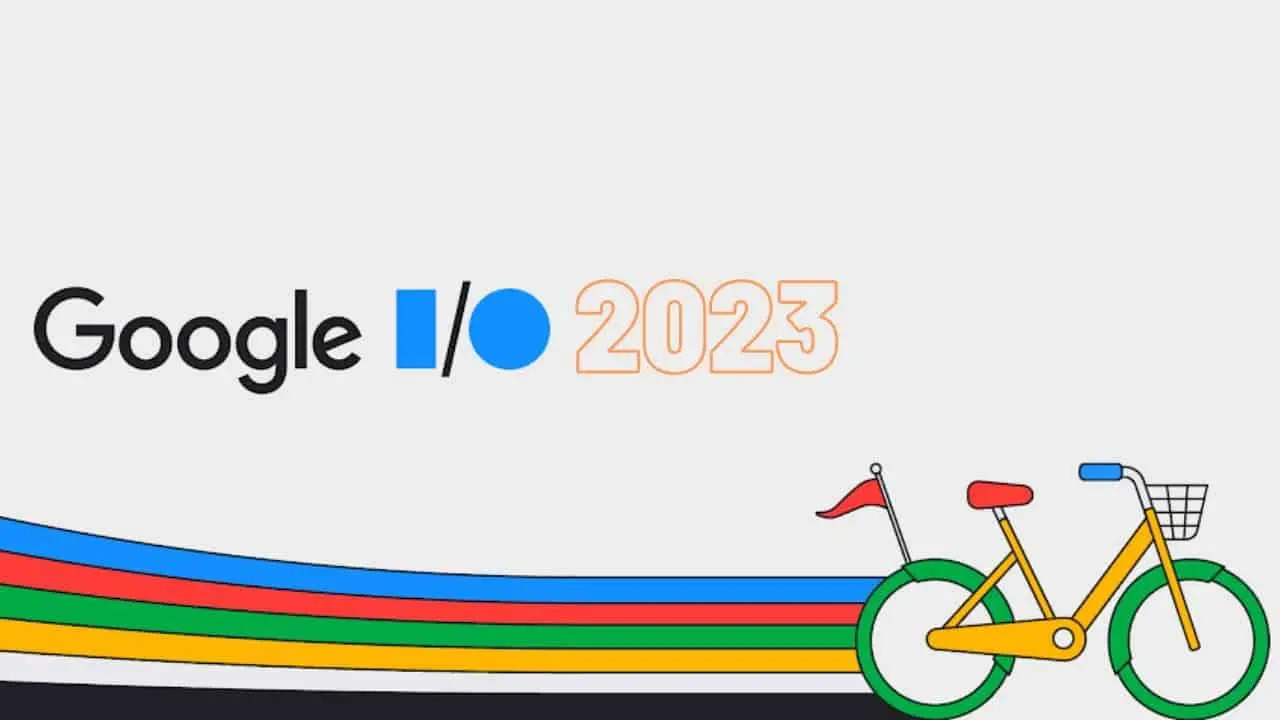 Google I/O keynote has officially wrapped, featuring the launch of the latest range of Pixel devices and groundbreaking advancements in AI technology.
The event did not fail to impress, with AI taking center stage, which was fitting given that I/O is the foremost event for developers pioneering the creation of the next generation of intelligent applications.
In a statement, CEO Sundar Pichai mentioned that they are capitalizing on the opportunity to make AI even more beneficial for everyone, including individuals, businesses, and communities.
"We've been applying AI to make our products radically more helpful for a while. With generative AI, we're taking the next step. With a bold and responsible approach, we're reimagining all our core products, including Search," he said.
If you weren't able to catch the live event, we've put together a detailed recap of the key highlights from the Google I/O keynote.
3 new additions to the Pixel lineup
Google has launched its latest range of Pixel devices, including three new devices: The Pixel Fold, The Pixel Tablet, and The affordable Pixel 7A.
The Pixel Fold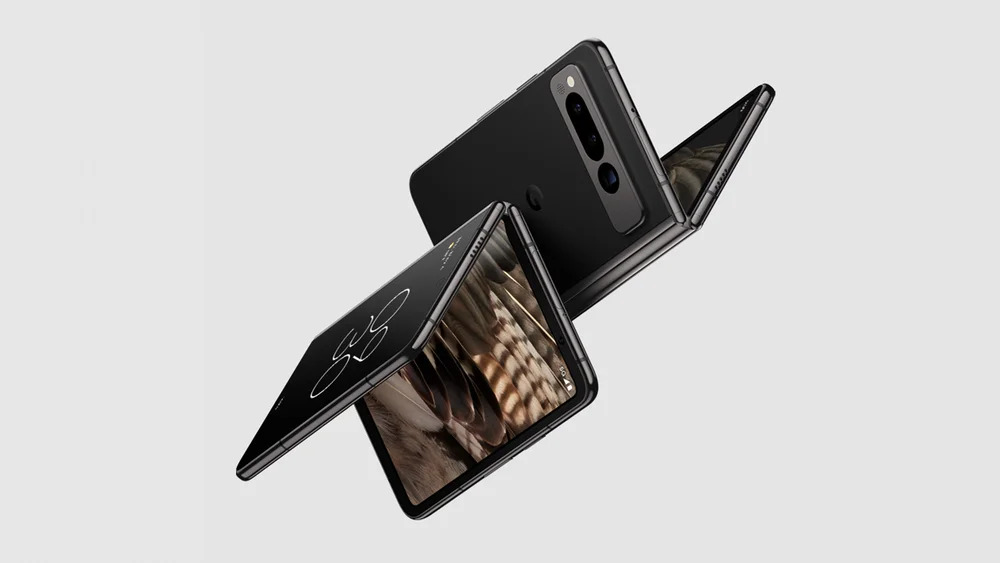 Google has released its first foldable smartphone, the Pixel Fold, which comes at a steep price of $1,799. Compared to Samsung's Galaxy Z Fold4, it is slimmer and features a wide front screen that delivers a near-normal smartphone experience. Once opened, the phone displays a 7.6-inch OLED screen that can be used for multitasking, watching movies, and reading. Preorders are now available, and those who order will receive a free Pixel Watch, with shipping set to begin in June. Check out our hands-on report to learn more about the Fold.
The Pixel Tablet
Google has unveiled its Pixel Tablet, which was announced during last year's Google I/O conference. Preorders for the tablet, which is priced at $499, are now live in only 11 countries, with the official release date scheduled for June 20th.
Unlike other tablets meant for on-the-go use, the Pixel Tablet is designed to be placed on a magnetic dock when not in use, which also doubles as a wireless charger and speaker. When placed on the dock, it functions as a smart speaker, with voice control over smart home devices and even has a similar microphone array to pick up your "Hey Google" commands. Chromecast is built in, so you can cast to it from your phone or laptop.
When you want to use it, just pop it off the dock and it's a normal Android tablet—except a bit better, because Google has made some strides in improving the tablet experience on Android, with more than 50 Google apps optimized for the larger screen. It's powered by the Tensor G2 chipset, and has many of the same software features as other Pixel devices. However, there are no accessories like a stylus or keyboard, suggesting that Google intends the device to be used primarily at home.
Affordable Pixel 7A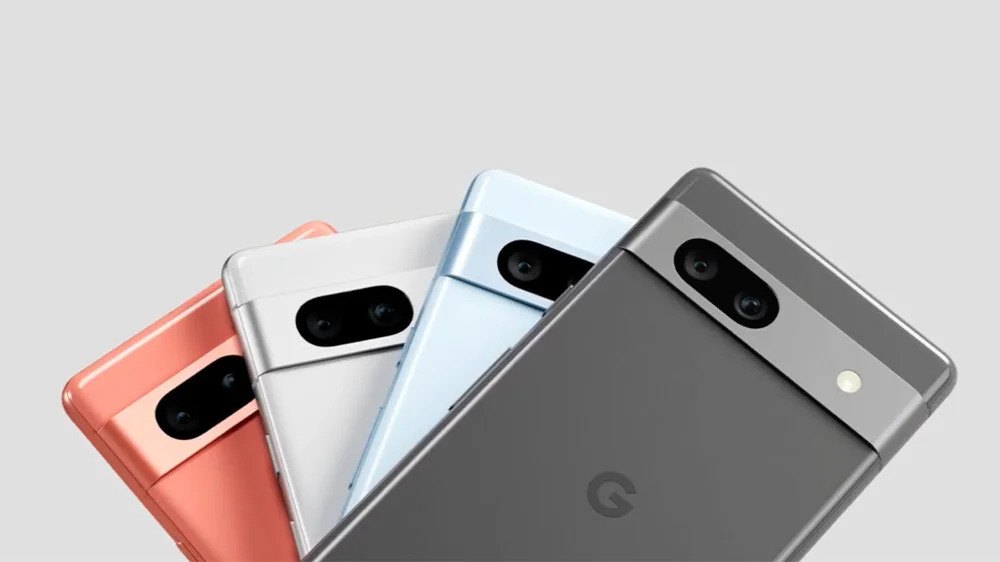 The latest addition to Google's A-series lineup, the Pixel 7A, comes with a slightly higher price tag of $499 compared to its predecessor, but also offers some high-end features such as a 90-Hz screen refresh rate and wireless charging support. Moreover, the camera system has been upgraded with a 64-megapixel sensor taking the lead.
Chatbot-Style answers are coming to search
Google users in the US will be able to access an experimental version of the company's web search that incorporates ChatGPT-style text generation. For some queries, AI-generated text will appear above the usual links and ads, summarizing information drawn from across the web. For instance, if asked about e-bikes, Google's algorithms can list bullet-point takeaways of product reviews published by various websites.
Google Search gets AI-powered "snapshots"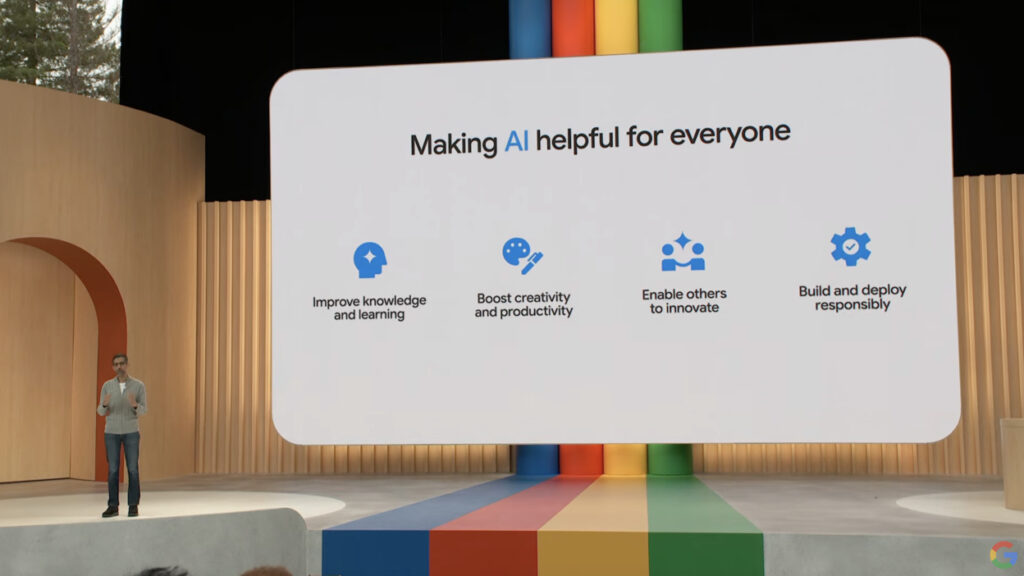 As you might have guessed, Google is sticking even more AI features into its mobile operating system. It laid out some enhancements to privacy protection, but mostly focused on cosmetic settings.
One of the significant features that Google executives were excited about was the AI wallpapers, which allow users to modify the art style of photos and create interactive, animated backgrounds from pictures and emoji. Furthermore, Google is incorporating the generative capabilities of its Bard chatbot directly into Android messaging, allowing users to ask questions within the chat box and alter the syntax of their messages to match different tones.
Bard for everyone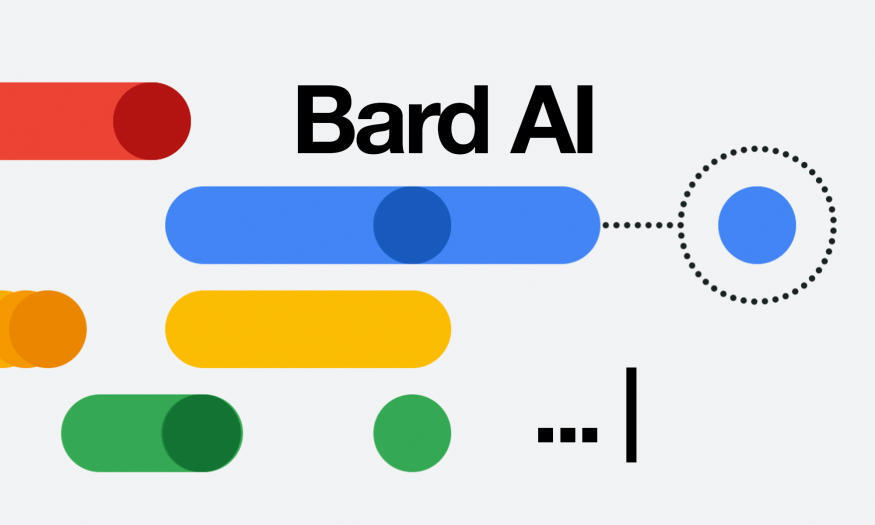 Google's AI assistant, Bard, is now available in over 180 countries worldwide, and the waitlist has been removed, so anyone can start using it right away.
In addition, the platform has received some significant updates that leverage the power of PaLM 2. Bard can now generate and debug code in 20 different programming languages, along with a host of other improvements such as the ability to send responses to Gmail, Google Sheets, and Docs.
Bard is becoming increasingly integrated with other Google products, with the ability to use data from Google Lens and Google Maps, as well as connect with select apps outside the Google ecosystem. In response to user demand, Google has also added Dark Mode as an option for those who prefer a darker background.
Generative AI Creation Tools in Workspace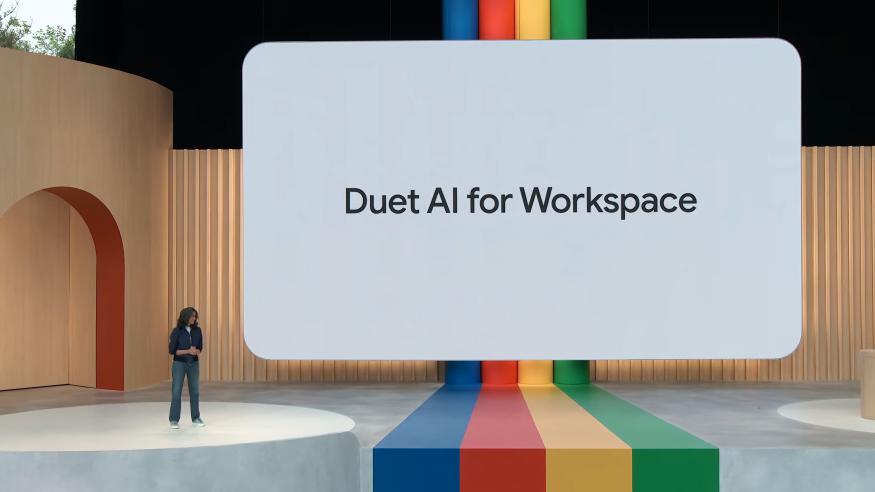 Google is sliding AI into its Workspace apps like Google Docs, Sheets, and Slides. Duet AI for Workspace, as it's called, can use Google's generative AI to create job descriptions, write creative stories, or auto-generate spreadsheets for tracking information. It can also build out whole presentations, suggesting text for slides or instantly generating custom visual elements like photos. It appears to be Google's answer to Microsoft's 365 Copilot, which uses some of the company's generative tools to add productive and creative enhancements to Microsoft's Office software. Google's AI-powered updates to its free web-based software suite will be available to consumers soon, the company says.
Behold the Magic Editor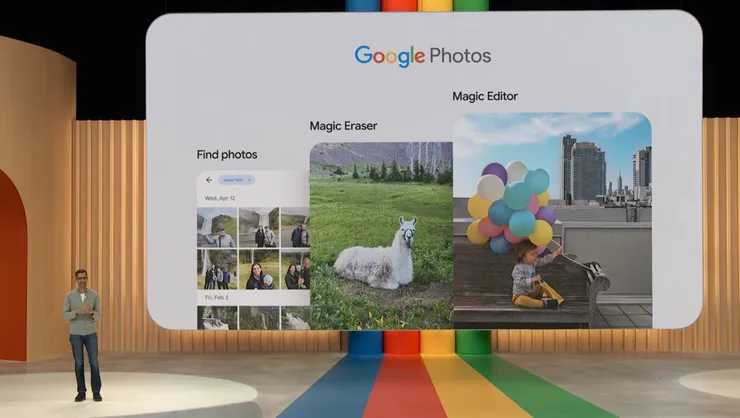 Google has announced that it will release an updated version of its photo-editing feature, Magic Eraser, later this year. The new tool will be renamed Magic Editor and will serve as a mobile version of Photoshop. According to Google, users can change nearly every element of a photo, including adjusting lighting, removing unwanted foreground elements like backpack straps, and even moving the subject of the photo into other parts of the frame.
While Google is positioning the service as a tool for enhancing photos, it has the potential to be used for any type of photo editing. However, there is a risk that the tool could be misused, such as manipulating photographs to move people around or add elements that were not present in the original photo. Google has not stated whether these manipulated photographs will be labeled as such, but it has noted that it will watermark images that were entirely generated by the computer.
Express yourself on Android
Google is not limiting AI to just its search engine. The tech giant is expanding AI-powered features to Android, as well. One of these features is Magic Compose, which will be incorporated into the Android Messages app. It allows you to respond to texts using AI-generated suggested responses.
Another feature is the ability to create custom wallpapers using AI. Rather than choosing from pre-existing options, you can describe an image and let Google's text-to-image diffusion model generate it for you. In addition, next month, Pixel users will have access to a new feature called "cinematic wallpaper," which adds depth to their existing photos.
Gmail, 'Help Me Write'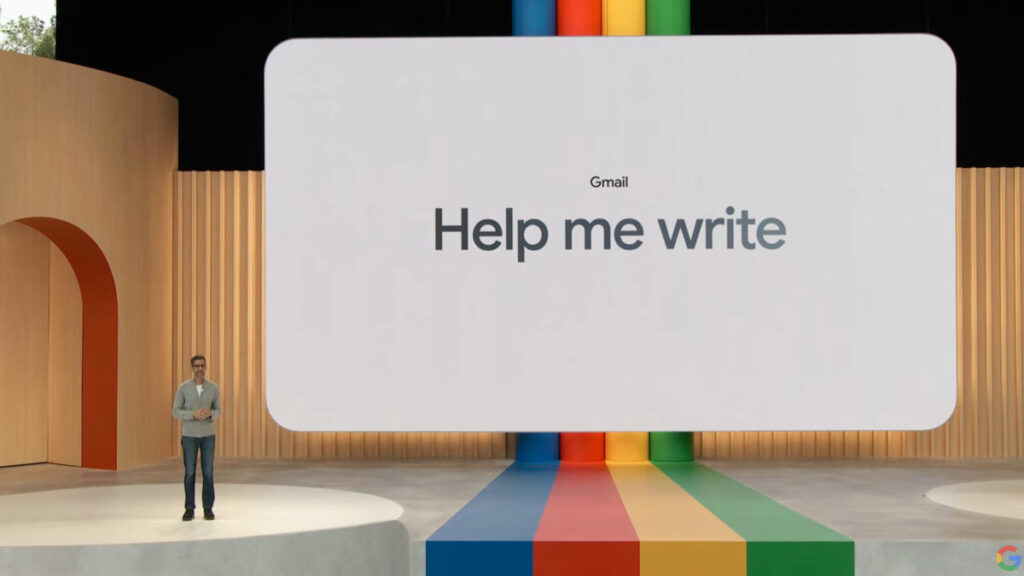 If you have an email account, chances are you use Gmail. And if you've ever struggled to express yourself in an email, Google's got you covered with their latest AI-powered feature announced at I/O called Help Me Write. It's like Smart Compose on steroids, and all you need to do is input a few keywords, and Gmail's AI will generate a well-written email for you to send.
Revamped Google Home app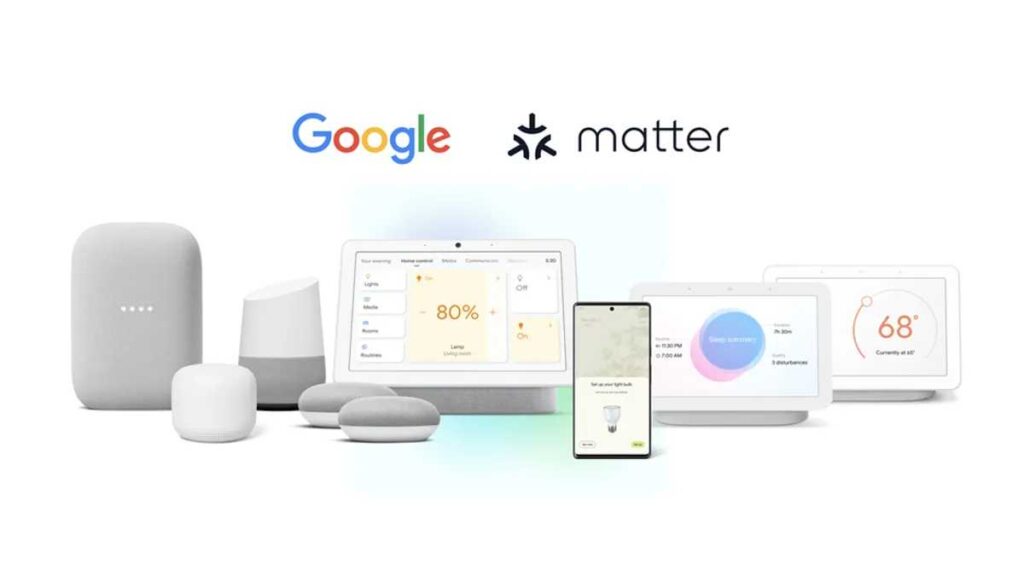 Google believes that incremental improvements are the key to turning the promise of a seamless and non-intrusive smart home into a reality.
For instance, they are introducing a fabric-covered Pixel tablet that doubles as a portable Nest hub, providing easy access to the newly redesigned Google Home app. Additionally, Google is adding new features like easier access to Google Home from your Wear OS smartwatch and a control panel for your home that runs on Android tablets.
Google is even working on building tools to provide Matter support for iOS users. Although Google did not spend much time discussing the Matter smart home standard during the I/O keynote, they did indicate that in a few weeks, iOS users will be able to control Matter devices in the Google Home app. The control panel can be accessed by any family member or profile, showing that Google is determined to make smart homes more user-friendly for everyone.
Google I/O 2023 brought about some exciting updates and innovations across various platforms and products. It's an exciting time for technology enthusiasts and we can't wait to see what else the future holds for Google and the tech industry at large.