Ulipsu Onboards 200+ Schools Across South India to Impart a NEP-aligned Skilling Ecosystem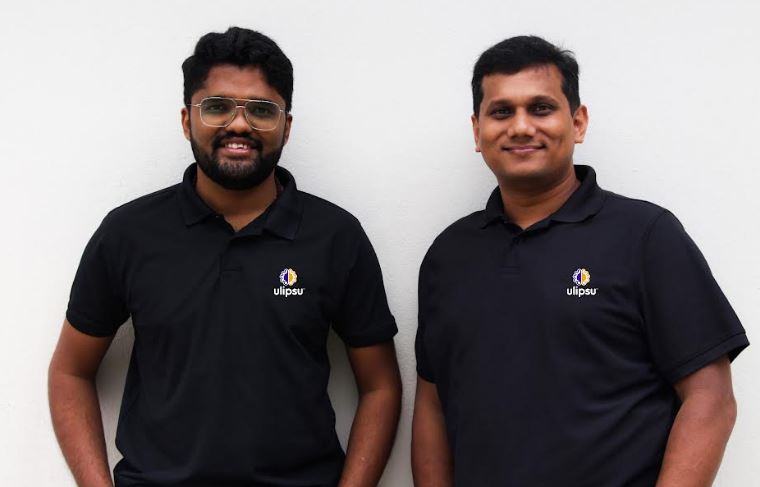 Ulipsu, India's first versatile and multipotential OTT like learning platform, is all set to make a landmark achievement by onboarding 300+ schools across India in the next 3 months. The brand has already onboarded 200+ schools across Karnataka, Tamil Nadu, Kerala, Andhra Pradesh, and Telangana.
Sumanth Prabhu & Nikhil Bhaskar, Co-Founders of Ulipsu
As per the new NEP (National Education Policy) recommendations, schools are required to provide a holistic skill development learning environment along with academics. Ulipsu promises to help the schools in this endeavour by offering a plug-and-play learning infrastructure.
Ulipsu offers a multi-potential learning opportunity for children from Class I-X by providing three major value proposition for schools:
Schools have a unique opportunity to introduce 15+ skills to all their students at an unbeatable cost and Ulipsu is the first edtech/learning solutions brand in India to make this possible
Schools can provide curated and safe digital tools to their students while eliminating the use of unsafe and uncurated platforms
Students can acquire multiple skills at an early age enabling them to become a generation who are aware and well-equipped to suit the changing dynamics of the world
All courses by Ulipsu are aligned as recommended by the NEP to aid holistic child development and support digital learning.
The integration of technology and a visually appealing interface makes learning super fun and captivating for children on Ulipsu. It enables children to learn the art of self-learning and self-assessment through interesting features such as:
Versatile themes: 200+ courses covering 15+ skills (music, art & craft, yoga, STEM projects, coding, artificial intelligence, and many more) allowing children to learn as they wish to
Gamified content: visually engrossing presentation to hold the attention span of children
Expert curated courses & Master-classes
Assignments/projects: Enables experiential learning
Dashboards & Leaderboards: Tracks their progress
Recognition: Positive reinforcement is achieved by rewarding the children with awards and certifications for completing courses
Self-paced content: Pause, Play & Repeat as wish to
Globally recognised certification
Parent workshops
Teacher workshops: skill-upgradation courses to suit changes in a fast-moving learning environment
Announcing the new business development, Sumanth Prabhu, Co-Founder & CEO of Ulipsu, said, "Ulipsu was designed to engage students, foster their passions, and help them develop the skills they need to succeed in the future. This achievement is a testament to our unwavering commitment to providing innovative and effective solutions for the education sector. Our growth plans are aligned with the ever-changing trends of the learning market, and the positive results we have seen are a clear indication that we are on the right track. We would like to thank the educators and schools for their support, and we look forward to continuing to drive change in the education landscape."
Ulipsu is ever-growing, with new courses uploaded every week. With the international foray on the cards, the product portfolio is expected to diversify to meet the market requirements and increase the offering to 660+ courses by December 2023.
About Ulipsu
Ulipsu is Indias first multipotential OTT-like learning platform that is revolutionising learning in India and beyond. Ulipsu was founded by Sumanth Prabhu and Nikhil Bhaskar in 2022.
Ulipsus parent company, Kidvento Education and Research Pvt. Ltd., was founded in 2017 and has worked with over 350 schools to provide various teaching and learning solutions. Kidvento has been a recipient of various prestigious awards, like ELEVATE 2018 award from the Government of Karnataka, TIECON by TIE Foundation, and many more.