Hikal Ltd is a workplace to grow, to learn and to thrive for employees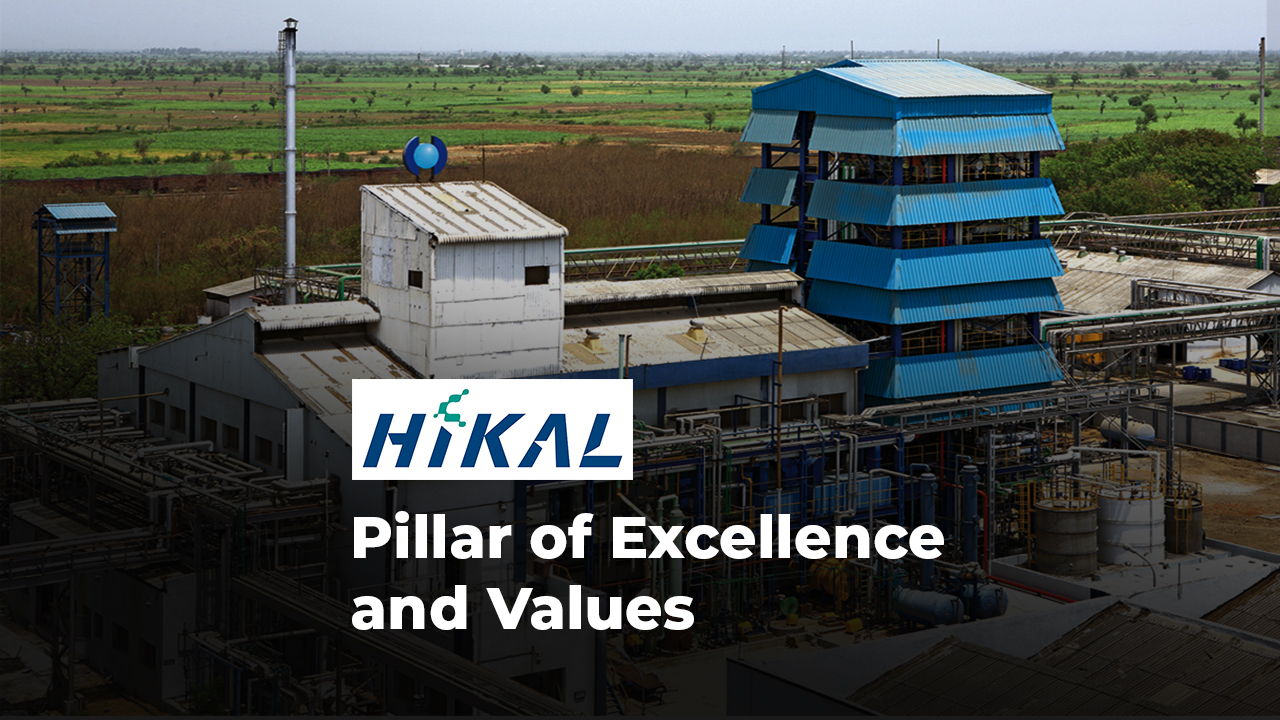 Hikal is a company built on enduring relationships, with 30+ years of legacy. At Hikal, culture is the reflection of core values in practice. They try to imbibe a sense of fulfilment and make certain that every Hikalite is always living by the core values and culture pillars of the company. Hikal's core values and culture pillars have helped the organization anchor every aspect of its business by following shared beliefs and commitments.
As part of their commitment to becoming a great organization, they initiated a transformation initiative "Project Pinnacle" in 2021. Delivering on this transformation journey needs a culture of excellence, customer centricity and innovation. Investing in their people remains their top priority. As a part of this transformation journey, they are focusing on further strengthening their capabilities through necessary training and hiring while living by their values of ownership, empathy and people excellence.

Their in-house strategic capability building initiative called "Hikal Academy" steers all round employee development by nurturing technical, behavioral and leadership skills while focusing on enhancing digital capability of the organization. Hikal's constant focus on capability building and updating the competency levels of the employees have led to the improved and enhanced levels of performance and commitment amongst the employees.
They focus on creating Hikal Brand Ambassadors by nurturing the employee experience from even before an employee has joined the organization. All their Recruitment Initiatives revolve around the long-term business strategy of Hikal, and they ensure that the best talent joins the organization from premier companies and institutes. Hikal focusses on meritorious hiring with all-inclusive approach. Specific sites take efforts to hire keeping in mind gender diversity besides increasing diversity in other areas. They employ people with disabilities which helps us create equal opportunities and a non-discriminatory environment for differently abled people and allow them facilities that will help them put in their best performance under circumstances.

"Never", their Employee Orientation & Integration Program have been designed to orient the employee towards the role, responsibilities, stakeholders, working relationships and the organization as a whole so that the employees become aware, aligned and quickly assimilated into the workplace culture.

Employee Engagement and Communication Initiatives at Hikal ensure that employees can experience an increase in morale, productivity and commitment and they are able to freely communicate up and down the communication chain. Their values and culture are consistently communicated to the organization at large through various initiatives such as Values Week, CEO Connect, Town Hall Meeting and Site Management Committee. Employee Hour is a closed room discussion with the Site Head and Operations Head, where employees can freely and safely express their views, thoughts and suggestions on any matter pertaining to the site. To reinforce the communication on the above-mentioned initiatives, Hikal has an intranet platform called as Hikal Compass. Hikal Women's Forum is a platform for all the women employees of Hikal to come together and take conscious efforts towards synergizing the group's growth and development.

In order to create a leadership pipeline, Succession Planning Initiatives helps us to streamline the process involving a change of leadership or ownership. They recognize internal employees who merit career advancement and train them through the process of Management Development Programs, Leadership Coaching etc. to assume new roles within the company. This could be in medium to long term basis. Plans are often long-term to prepare for inevitable changes in the future. Emergency plans can be set in place to account for unexpected changes.

Hikal also believes in recognizing accomplishments of all deserving employees and values the contributions made by them through various Rewards & Recognition Initiatives under the program "Parigyaan". This in turn facilitates our productivity and operational efficiency. All employees on the rolls of the company are covered under Parigyaan.

Hikal is committed to maintaining the highest possible level of physical, mental and social well-being at work for its employees. All managers have a duty of care for the health and safety of their work group. This duty often extends to visitors and contractors in the work environment. They take conscious efforts towards looking after the health of their employees through their Employee Wellness Program called Ojas, in line with their HR strategy.
Hikal believes that the local community where they operate is a key constituent of growth. Their Corporate Social Responsibility Initiative, 'Srijan', is actively involved in the well-being of underprivileged persons in society. They partner with non-governmental organizations (NGOs) in secondary education, skills development, employability and infrastructure development, healthcare, sanitation, environmental sustainability, protection of national heritage, art, and culture. Each of these initiatives is implemented to establish better emotional connect between employees and the society. They encourage their employees to volunteer and participate in these programs as a part of their employee volunteerism initiative called Sampark.

They understand that people come with different backgrounds, perspectives, beliefs, abilities, diversities and experiences to the workplace. It is universally accepted understanding today that people play an overwhelmingly integral role in building and shaping a business organization's success. At Hikal, they understand that satisfaction, motivation and performance have an intrinsic link among themselves and through the above-mentioned diverse set of strategic Human Resource interventions, they are working collectively to establish these characteristics in our organization, which makes Hikal a preferred workplace in the industry.