Diverse culture with a vibrant and empowering environment defines the Infra.Market workplace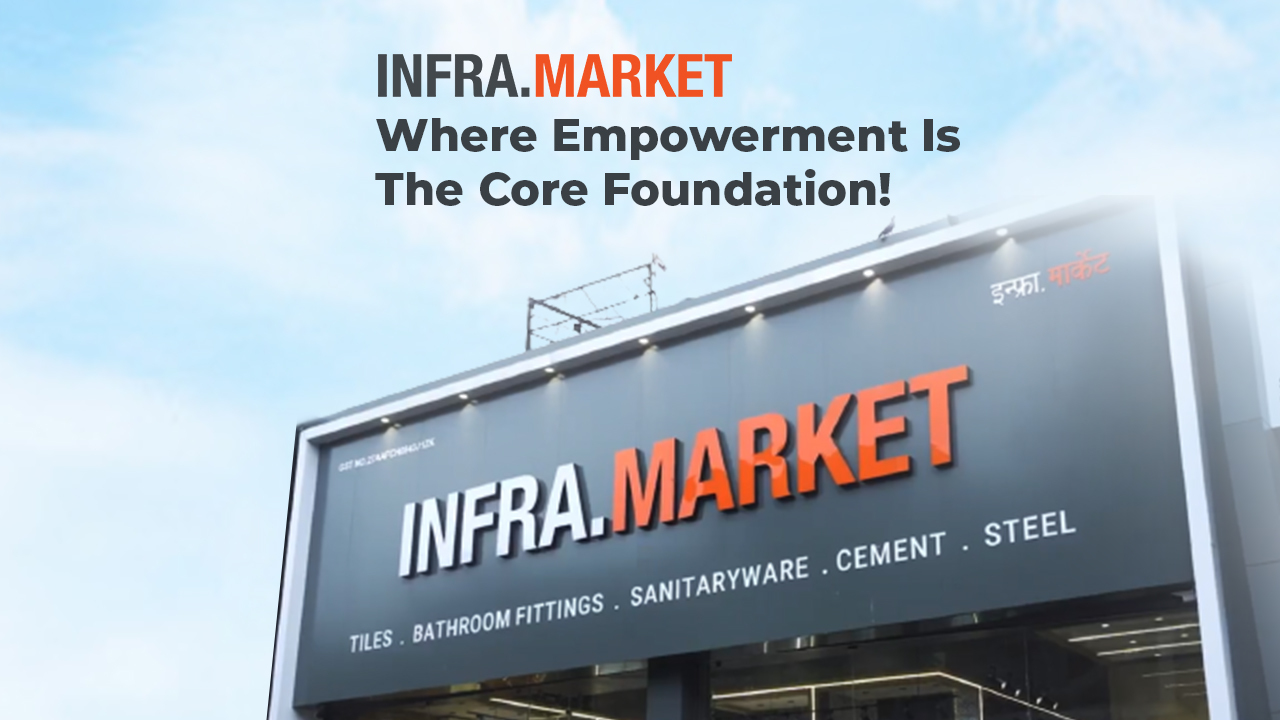 In your opinion, what are the key trends defining the workspaces of today and the future?
In the world shaped by 'the new normal', organizations are navigating constant change and accelerating business value through people centric approach that brings a stronger focus on empathy, care, and wellbeing. Additionally, organizations are broadening their data-driven approach to improve overall employee experience through digitization, cloud computing, and collaboration technologies.

With the future of work being driven by multigenerational workforces, organizational culture is the key driver of innovation and enhanced employee experiences. Adapting flexible work models with additional employee benefits, and prioritizing an overall positive experience has become more crucial to attracting and retaining talent. As employees are actively seeking opportunities to bind their impact and value in their work, focusing on reskilling and upskilling has become essential to align organizational goals with individual ones. Additionally, empowering employees in cross-functional expertise through exposure and practice is fostering an environment of continuous learning and development.
Furthermore, technology is at the forefront driving businesses and operations in the times to come. The next-generation technology continues to be dominant as it simplifies integrated HR processes including managing performance appraisals, employee benefits, and learning. Hyper-personalised learning tools are emerging as effective tools keeping up with leaps in the new-age tech era. AI and ML are regarded as critical aspects in not only the end-to-end recruitment process but also in ensuring a better and seamless experience for all, given the hybrid working conditions.

With hybrid working models being the mania, cybersecurity is to be deemed as the most important aspect of workspaces. As their systems become the primary source of communication and collaboration, it's of paramount importance for their information to be end-to-end secure. So, there may be an uptick in the investments pertaining to cyber security in organizations that are getting ready for tomorrow.

What are the key aspects leaders and organizations seeking to develop in order to create preferred workspaces?
Empathetic leadership is the way forward to creating the most preferred workplaces. With unprecedented times, it has become necessary for the leaders to integrate even the individual needs of the employees to create valuable impact on their wellbeing. Workplaces are one of the principal areas where employees spend much of their time making it important to focus on creating a constant environment of compassion and consideration.
Creating a space for dialogue and conversation is another best bet. Although managers are expected to do all the thinking and direct their teams toward execution; a positive and uplifting shift in this area will enable the teams to present their opinions and mostly importantly, feel valued to have their thoughts being heard. No matter what the hierarchy, there is an innate desire in employees to feel valued and have their contributions put to good use.

Embracing diversity at all levels and ensuring equality will be a gamechanger in making the workplace future ready. It not only acknowledges the strength of an individual but also respects and honors the values each of them brings to the table. Sustaining such a culture requires one to be open-minded and tolerant of varied opinions. A diverse culture is the best-kept secret that leads to vibrant and thriving workplaces.

Preparing a digital and future ready workforce is going to lead the way in the times to come. With organizations counting heavily on innovative digital infrastructure, people centric initiatives and transformation strategies to gain a competitive edge will create better work environments to increase engagement and productivity. Organizations will have to leverage features and components from different solutions to increase employee efficiency.
Leading the way with a renewed approach, challenging the status quo, and adding value for people and community at large will lead the narrative on the future ready workforce.