Mistaken as a cabin crew member to now the youngest richest woman! How Kanika Tekriwal managed to break stereotypes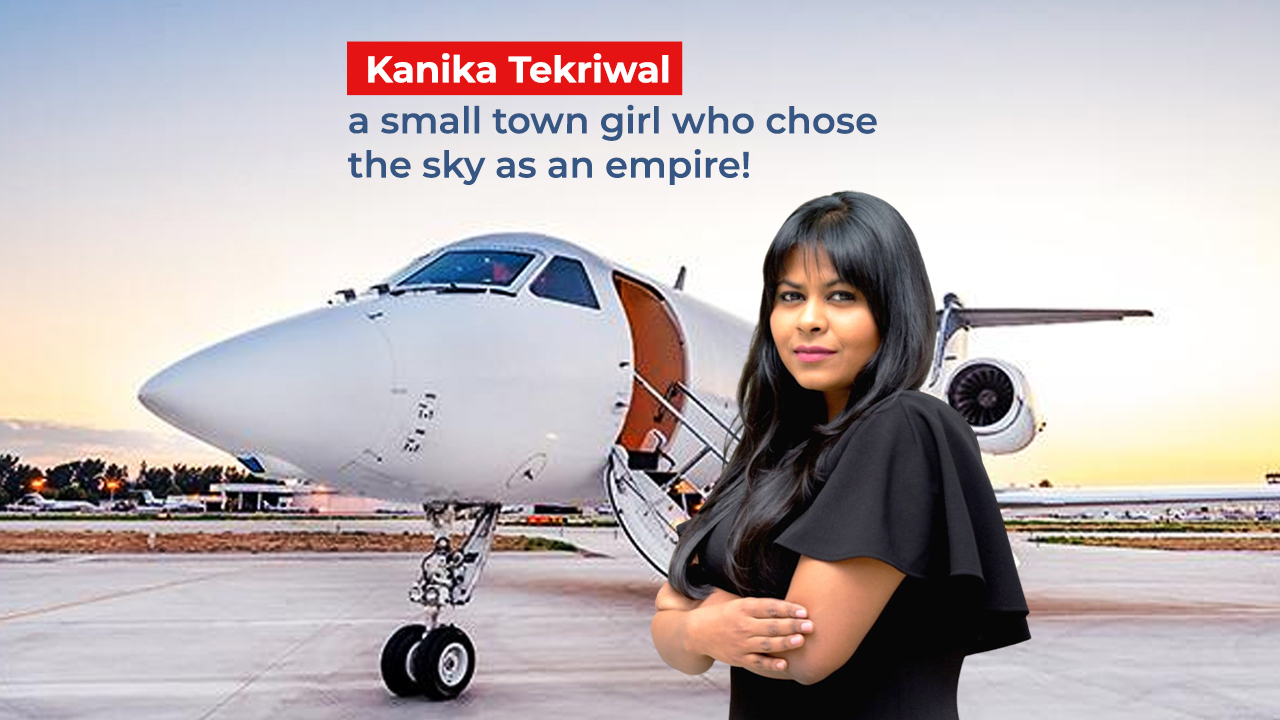 To climb the mountain of dreams and success, you have to hike through a lot of obstacles. Kanika Tekriwal has climbed many difficult paths on the mountain to reach the heights of success and dreams.
A 33-year-old Kanika is the youngest self-made richest lady in the Kotak Hurun report list with a worth of 420 crores.
She comes from a traditional Marwari family where working girls are discouraged. Her desire to become a pilot, combined with her time spent in the UK, gave her the motivation to launch her own company.
From being mistaken for a member of the cabin crew to one of India's wealthiest female startup entrepreneurs, Kanika Tekriwal has crossed many roads to reach here.
Initially, she too went through the hardship of starting a business as a woman.
Her company, JetSetGo, was founded on the premise that private aviation was more convenient and affordable for consumers. Before her startup, it was a drawn-out, difficult process where customers lost money and encountered numerous obstacles. However, her business made this procedure transparent, available online, and allowed passengers to "share" journeys.
The idea came out of prior experiences with what was happening in the UK and India. She felt a huge gap that needed to be filled so she decided to fill it.
The first obstacle that came along her way in doing business in the air was registration.
"When I went to the registrar's office to register the company, the staff members refused to issue me the certificate of incorporation since it contained the word "aviation," and instead advised me to go acquire DGCA permission. Why would DGCA grant me a corporation approval? I wanted to trade," she emphasized.
Another tough period in her life came when she was diagnosed with cancer.
She launched the company with her friend Sudheer Perla in 2012 after defeating cancer, beginning with air taxi services that offer intra-city connectivity. She now owns ten private jets after just seven the year before, after ten years. Within the following three years, she wants to add at least eight more planes.
In an interview with Business Insider India, she mentioned how during her first pitch to the customer's office she was the last person to walk into a conference room and a guy asked her to ask everyone about what would they prefer tea or coffee. She wanted to cry as her confidence went low and it was her first pitch.
Another obstacle that hit the company was during the pandemic. The three months of the initial lockdown were difficult for the company, but they overcame them. However, it made the decision not to reduce pay or lay off employees.
According to Tekriwal, who was astounded by the trend, the company acquired another intriguing group of jet-setting travellers at the time. Additionally, since January 2020, the number of people who wish to spend lavishly on a private plane for vacations has doubled.
Her idea of providing a cloud-based service called JetSetGo for anyone who wants to hire private planes is now regarded as a million-dollar idea. According to the Kotak Private Banking Hurun Leading Wealthy Women 2021 list, she amassed a wealth of 420 crores in her company, which is referred to as the "Uber of Indian sky."
She is now renowned among startup founders who succeeded in a world dominated by men. Celebrities, movie stars and HNIs praise her online aviation charter service for private aircraft, helicopters, and air ambulances.
She was included in the Forbes Asia 30 Under 30 list, CNN's 20 Under 40, and the BBC 100 Women of 2015. She was also given the National Entrepreneurship Award by NITI Aayog.
From a low confident girl in her pitch to the youngest richest woman Kanika has reached the top of the mountain of dreams and success.