HR practices helping Serum Institute to be a cut above the rest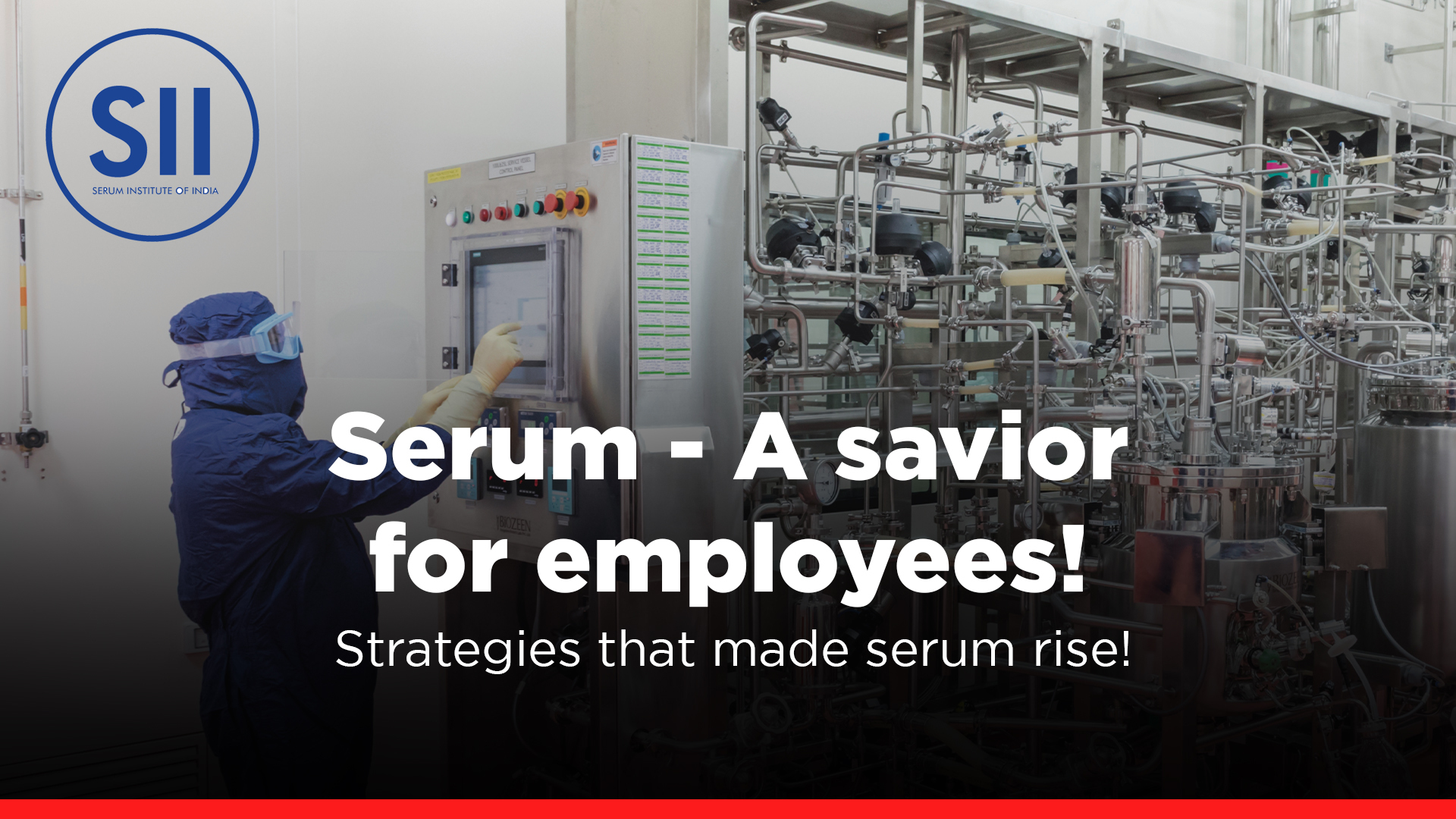 By Mahendra Inge, Head – HR, Serum Institute of India Limited
They are living in a new reality that's seeped into all aspects of their lives, be it personal or professional. This recovery has been on the back of developing a life-saving vaccine at the earliest along with implementing tech-led solutions. The onset of the pandemic saw the Serum Institute of India (SII), a pioneer in the field of life-saving and affordable vaccines, given the herculean task of producing billions of immunogenic vaccine doses to save lives of million.

They were able to achieve the momentous task, only under the able and dynamic leadership of their CMD Dr. Cyrus Poonawalla, and CEO Mr. Adar Poonawalla. Their anticipation helped us during the Pandemic and post-pandemic, especially in Technology and Infrastructure and partnering with world-class research Institutions to prepare for any eventualities.

They have been able to take one rapid stride after another on the back of a dedicated workforce and the policies incorporated that included new-age solutions, a hybrid model, and taking care of their employees. This helped to maintain a positive environment, as output and productivity amongst the workforce increased.

Being flexible by adopting the hybrid model
Respecting the social-distancing norms and protocols, the pandemic-induced lockdown saw us implement the hybrid model. Going down the digital route saw a complete change in recruitment operations as they conducted meetings and interviews virtually. Furthermore, they created a bio-secure environment/bio-bubble at the factory that assured their employees of their well-being and safety. They were also provided with flexible working hours that included a 4-hour work shift and work for the home facility for employees in the commercial area. This move was an exciting development for all of us as it provided a much-needed tool to help boost workplace inclusion, diversity and work-life balance.

Hiring and training new talent quickly
Hiring hundreds or thousands of new people in a short period, without compromising on quality, was a difficult, but not impossible task. What was more challenging was to match with an aspiration of millennials and Gen Z which was taken care of effectively to ensure productivity and Innovation. They had a direction to what they were looking for, with a hiring team well in place who brought in a structure to the process, and used data to improve operational efficiency. With the latter in hand, they knew the areas where they needed to improve and the quality and technical skills of new employees. Along with training new talent and helping them adapt seamlessly to their operations, they also focused on upskilling their existing workforce till the time the new joiners came on board. This influx of quality talent that saw us create skilled labour was instrumental in giving the economy a much-needed boost by job creation.

Kept employees engaged and reassured
How employers handle the first few days and months of a new employee's experience is crucial to ensuring high retention. In a world reeling from the COVID-19 pandemic, they helped new employees navigate this tenure via regular calls and emails to check in. They implemented a mentor system where a senior person engaged in unscripted conversations with the newcomer. Knowing that managers are the ones most communicating with their teams, HR prepared them with guidelines for the extra, new, induction-related responsibilities. This degree of engagement resulted in a healthy working environment being created, where people feel like they are part of something bigger than they are.

Going above and beyond to help employees
Serum Institute and the Poonawalla Foundation have always exemplified a cause above self and instilled a feeling of family amongst its employees and beneficiaries. Taking care of their employees in such a time showed that they, above all, care for them like none other. They provided them and their families with medical aid offered a helping hand in hospital admissions and got them places to be quarantined. The workforce didn't just stop here as they arranged food for them at a time when the canteen was shut, as well as, ensured that they have a safe commute to the factory by deploying additional company buses and cabs.

Digitization: Considering the pandemic and social distancing norms, they proactively & meticulously worked on bringing in the effective use of automation in the area of Onboarding, Learning & Development and other equally important administrative and logistical arrangements.

It has been on the back of these strategies and policies that they were able to generate employment at a time when layoffs were the norm. This has motivated us to move ahead with an ambition-to-action, and a compassionate approach that aids in sailing through adversity, together.