Lighting up lives with a futuristic approach at Medica Superspecialty Hospital, Kolkata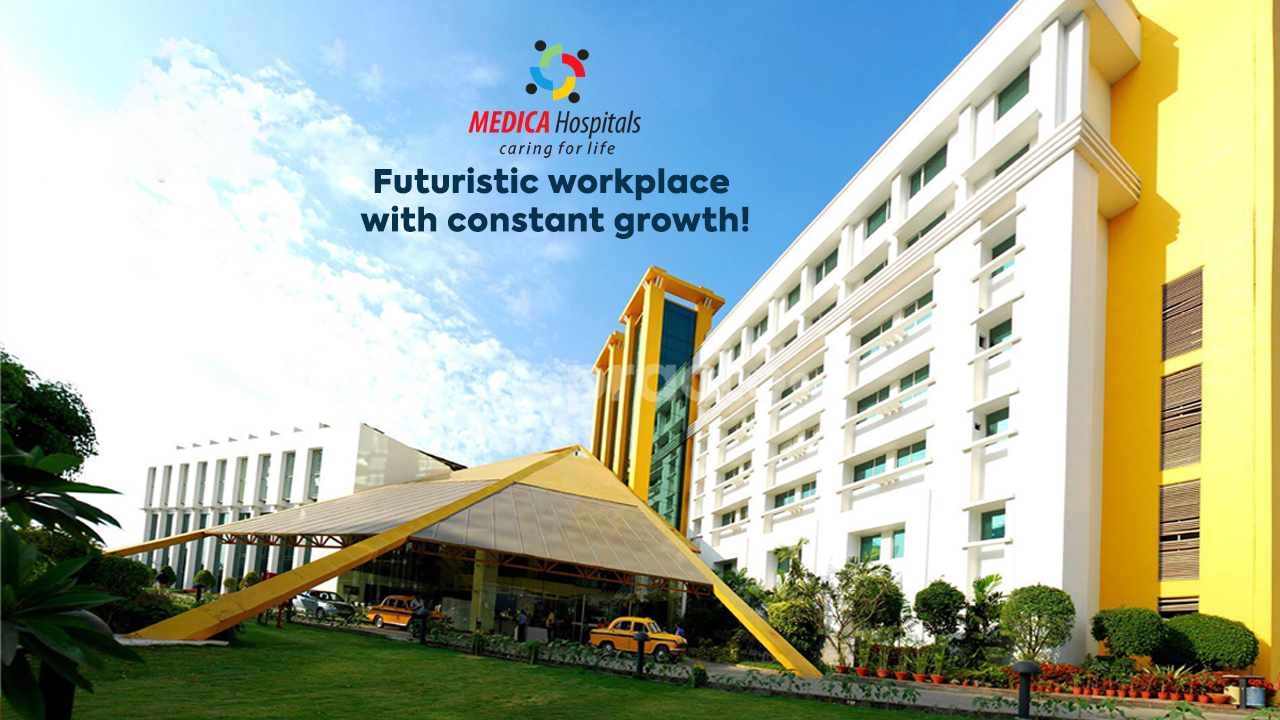 The transformation of the workplace was swift yet dramatic as businesses scrambled to keep up with the dramatic shifts brought on by the pandemic that took over the world by storm in 2020. Two years later, businesses that leveraged the opportunities and adjusted to the changes managed to not only stay afloat but beat Goliath competitors to rise to the top.

Apart from the disruptions caused by the pandemic, the future of work and their workplaces is heavily influenced by automation and AI. Miniscule managerial tasks are being automated giving managers more time to focus on what's most important- profitable business. The much-needed digital transformation has put major focus on artificial intelligence, machine learning, cybersecurity and block chain to drive profits, automate processes, increase efficiencies and lower expenditures. Businesses have realized that they need to protect and secure data as it has become the most valuable asset for any organization. This has made investing in cloud solutions and data security across all levels of management topmost priority for the smooth functioning of business operations. Business leaders have realized that data can be used to provide key-insights about future investments and save companies from huge financial losses. This is why, companies have started focusing on investing in employees who are more data literate and can interpret this data to prepare the company for the future.

As companies strive to increase workplace diversity, inclusion and representation have become the pillars of a progressive organization. Employees from different communities, countries and regions with different cultural backgrounds are the brand ambassadors of an organization that has respect, acceptance, support and tolerance towards everyone embedded in its core values.

The healthcare industry has seen a recent boom and as the industry requires more manpower to run its various functions, the concept of gig economy has emerged. People with or without experience have roles to fit in and it fulfils the immediate staffing needs of the organization. This provides organizations scope to provide high-quality care with an outstanding patient experience at lower costs.

Most organizations have come to the realization that protecting the environment is topmost priority for the survival of civilization on earth. Organizations are working proactively to mitigate the adverse effects of climate change on the society. Sustainability officers in all organizations are focusing their efforts on environment friendliness, waste management and recycling. Organizations are constantly focusing on reducing their carbon emissions, reducing their wastes and using more green energy.

Competition and inflation has pushed some organizations to work hard to attract and retain top talent. As the markets become more fragile and volatile, the financial expenditures have become more controlled. Organizations have started providing a shorter work week to employees instead of increasing their pay. Flexible work timings and remote work are also becoming more relevant now as the current workforce is predominantly made up of millennials and Gen Z. This has boosted productivity and to more work-life balance and less burnout from working extended hours.

"Business with a purpose" has become the tagline of various organizations as more and more consumers are interested in knowing more about the business they put their hard-earned money in. As the need for conscious consumption increases, the consumers' demand for more transparency from companies has also increased. Thus, the need to ensure that human qualities like honesty, reliability, empathy, compassion, humility etc. are reflected in the brand message has become topmost priority for top business leaders.

Another emerging trend is the influence of social media on consumers. Leading social media platforms have billions of users scrolling through endless posts. An increasing number of businesses are turning to social media influencers to market their products. Companies need to tap on the opportunities provided by social media through ads and promotions by social media influencers. Companies can use a multichannel organic approach to build an audience and create brand awareness at minimum expenses.

A lot of the forward-thinking companies are those restructuring their supply chains as well as moving operations closer to the point of demand, leading to increased customer satisfaction by reducing delivery times. The brick and mortar retail outlets are being replaced by e-commerce sites and online stores that bring the product or service of a business to the consumer with a single click. With the rise in contactless payment options like banking cards, internet banking, UPI, mobile wallets, USSD, AEPS, etc., paperless and cashless shopping has never been easier. The convenience and efficient payment tracking has led to the emergence of digitally empowered economies. This has greatly supported businesses in generating revenue and boosting sales growth.

Data automation, representation and inclusivity, gig economy, sustainability, work flexibility, purposeful messaging, social media marketing, e-commerce and contactless payments are the emerging trends to look out for today. Many businesses have sunk under the pressure of disruptive setbacks but proactive business leaders with a positive mind-set and forward-thinking outlook consider these changes as the opening up of new opportunities to evolve and grow their business.