Brands to Bonds- How Friendship Day was celebrated?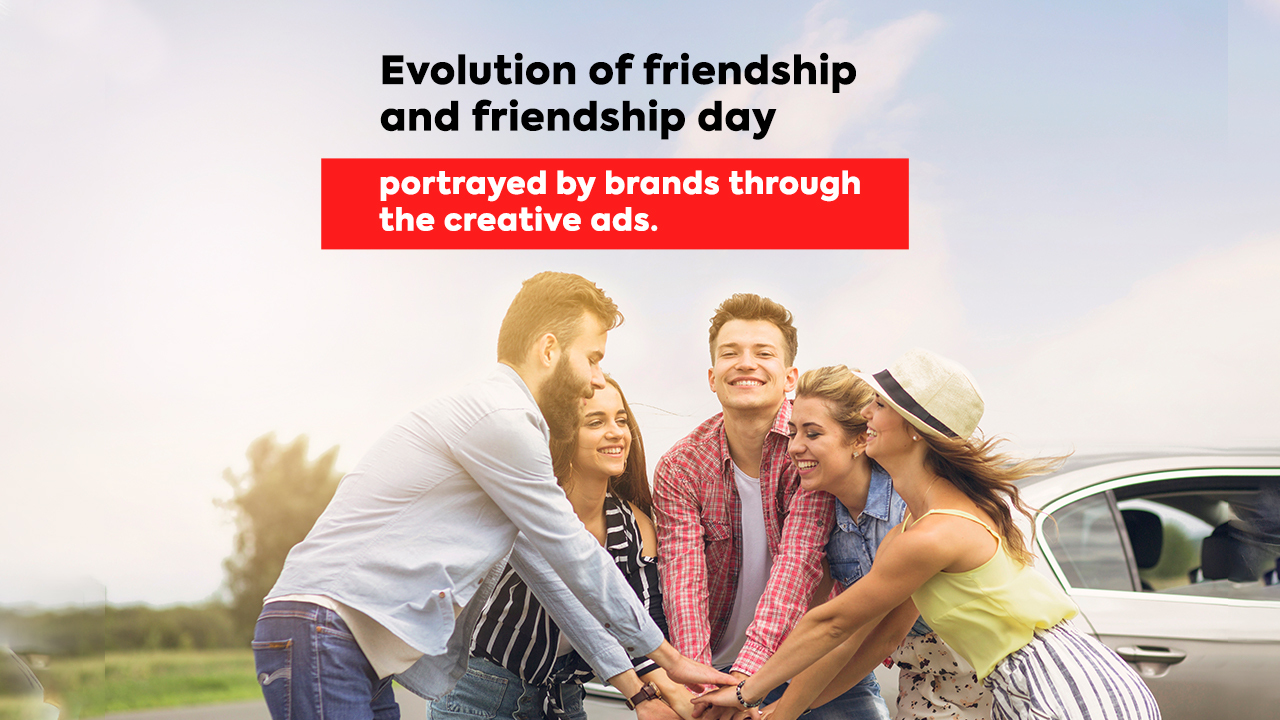 The first Sunday of August month is celebrated as Friendship Day. A day for reconnecting with all your friends, a day for celebrating the bond and them in your life.

From bands to bonds, friendship and the meaning of friendship day evolves in our life. With the constant evolution, the way of marketing the idea of friendship day also evolves.
With evolution comes impact too and here are some of the impactful and brilliant marketing campaigns this year by the brands for Friendship Day.

Social Media Leverage
Swiggy | Roast Your Dost
Friendship is all about fun, laughter, pulling the legs and roasting each other. Swiggy's Roast Your Dost brings out the roaster in us and with the campaign helps us to give our Dosts the badges they deserve.
https://www.instagram.com/reel/Cg4JU-ZALpF/?utm_source=ig_web_copy_link

Fevicol
Fevicol decided to take us to the old days of school where backbenchers set the benchmark of friendship. With their post, they tried to portray how the bond of backbenchers is strong.
https://www.instagram.com/p/Cg8fdZarQxD/?utm_source=ig_web_copy_link

Okaya Power
To convey that Okaya inverter batteries are compatible with every kind of inverter, on this friendship day Okaya did a campaign. They revealed all the inverter friends they're compatible with and greeted all the inverter brands in their DMs.
https://www.instagram.com/p/Cg6IVrIMcT5/?utm_source=ig_web_copy_link

Domino's India | #TheLastSlice
On this Friendship Day, Domino's uses the last slice of pizza as a mediator for creating new friendships or bonds. The campaign consists of three influencers who friend three strangers as they debate who gets to eat the last slice of the pizza. This fun experiment saw the three strangers bonding and forming a new friendship over a single slice of pizza.
https://youtu.be/Y6RaAiUYqgg

CEAT & Royal Enfield | Karo Safety Se Dosti
Friendship is not just about big gestures. It is also about small cute gestures of care, love and empathy. CEAT and Royal Enfield tried to convey the same through their campaign.
https://youtu.be/bmZpL3lCPh0

Bumble India
Thank you is a small word but it can make a huge impact on another person by recognizing his/her effort. Bumble India tried to express that through the friendship day post.
https://www.instagram.com/p/Cg8lQ-2oG0U/?utm_source=ig_embed&ig_rid=c9935d73-a02f-4bc4-9be5-d3544b8c9af7

Snapdeal
Growing up together with friends is such a beautiful thing. From childhood to adulthood, you have seen a lot together. Snapdeal with its campaign tried to portray the same.
https://www.instagram.com/p/Cg8cGv5qrNK/?utm_source=ig_web_copy_link

Zomato
Everyone celebrates friendship day through the post but to come up with a gesture for celebration is a whole different thing. Zomato teamed up with pizza hut to celebrate friendship day with their "Close Friends."
https://www.instagram.com/p/Cg9ZkVQJYCx/?utm_source=ig_web_copy_link

Dunzo
Dunzo tried to celebrate friendship day with some twist of Bollywood and also adding delivery friends in the market to show the true meaning of friendship through this post and along with it how they help to make the life of people easy just like a good friend.
https://www.instagram.com/p/Cg6tnOqJrO9/?utm_source=ig_web_copy_link

Coca-Cola
Coca-Cola decided to celebrate "YOU" as in the people or the audience of them on friendship day. They launched the NFT which is shareable to friends.
https://twitter.com/CocaCola/status/1552309136397852674?s=20&t=8ShcPQfFE695XGJjAWrPLg

Netflix India
Netflix India made a quirky and fun reminder for wishing Friendship Day to the audience.
https://www.instagram.com/p/Cg89AnPIhB7/?utm_source=ig_web_copy_link

Which one is your favourite campaign?