HDFC's Merger To Draw A New Picture For The Country's Financial Sector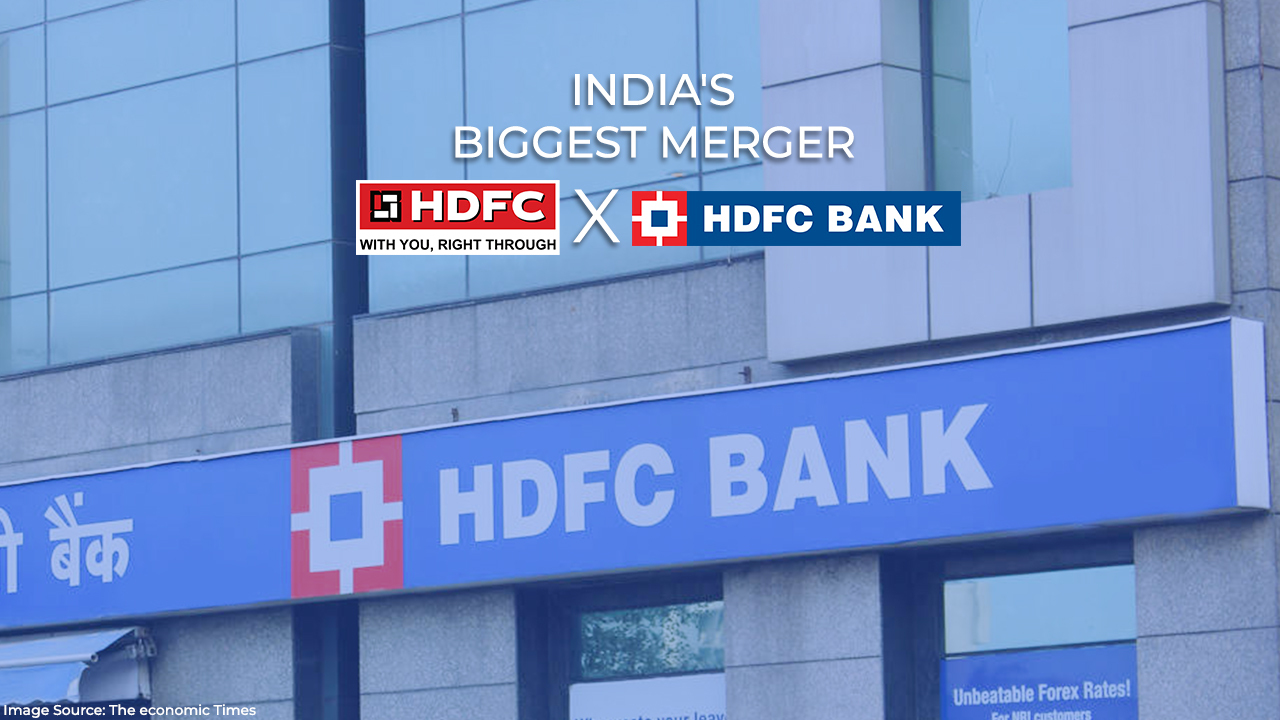 The recent happenings in the share market are creating a lot of buzz these days. Whether it's IPOs of the top companies or the merger between India's second-largest bank, HDFC Bank, and its shareholder HDFC Ltd, people are all ears for the details before investing their hard earned money.
Citing the same, Fitch Ratings on Tuesday has predicted long term implications for the country's banking and NBFI (Non-Bank Financial Institutions). This proposed merger can initiate more banks to seek the same step to reduce the increasing competition and close the market-share gap with the merged HDFC Bank, as the rating agency said.
The step can also influence the evolution for large entities in the NBFI sector that have played a key role in nurturing banking ambitions amid tightening sector regulations.
"Indian banks intermediate roughly 60% of system credit, but face stiff competition as the market is fragmented and products are fairly homogeneous. Three rounds of state bank mergers since 2017 have led to some consolidation but with limited impact on pricing power," the rating agency said.
Fitch also believes that these recent mergers, be it HDFC entities or the acquisition of Citibank by Axis bank, would further lead banks to go for M&As. It said, "Large NBFIs could be acquisition targets, given their higher-margin products, large pools of priority-sector customers and loans, and potential cross-selling opportunities," while maintaining the fact the regulatory attitude towards such acquisitions will matter as it is a crucial aspect in the success in this journey ahead.
Talking about the blend of HDFC entity, it accounts for a solid asset base of around $340 billion, which is almost half of the State Bank of India, the largest in the country.
ICICI Bank is the nearest competition that accounts for half the asset base of HDFC.
nearly half the size of the largest bank, State Bank of India, and double its nearest competitor, ICICI Bank. It will account for nearly 14% of system loans and 9% of system deposits, – a roughly 300-basis point jump in loan market share and about 100 bps for deposits from the standalone HDFC Bank. The deal is a win-win for both entities and is the reason why the share price of both is sky high. The gains from the deal are visible, as HDFC Bank will gain about 500 new branches, which will further improve its operating efficiency. HDFC Ltd's cost to income ratio is 10% versus the HDFC bank which is 36%, this merger will diversify its loan book, as the bulk of the loans will be mortgages. Greater liquidity and a shift to lower cost deposits will benefit HDFC Ltd and will allow the entity to support a more competitive offering in the large-ticket housing space. According to Fitch, "The harmonization of NBFI regulations with that of banks over the past few years may have played a role in the merger decision."