BridgeLabz: One Of India's 100% Guarantee Job Placement In Top Tech Companies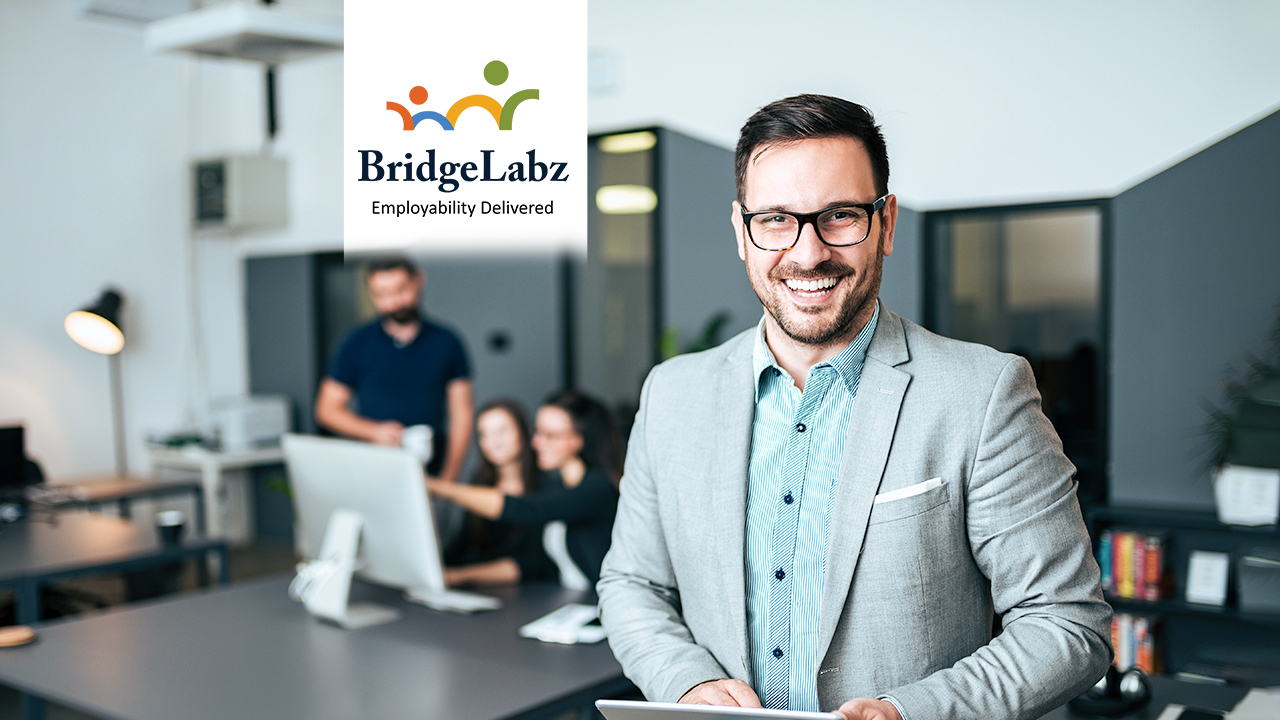 India's first job skilling and placement marketplace to develop-match-place 1Millon high tech job seekers with close to 1Million employer mandates
8 Unique Features which separates BridgeLabz from the League.
We offer only a 100% Job Guarantee for job seekers and employers.
Highly customized employer- and role-specific skill development
We skill job seekers to employer/role specific mandates
Proprietary scoring/matching algorithm; 100+ employer/role skilling plans
Strong Alumni Mentor Network
Each High Tech Alumni expand our Mentor Network to offer industry practising engineers to do personalized mentoring to job seekers
100% Experiential Learning Online Bootcamp
Bootcamp follows Maker Concept i.e. Learn by doing, Do it yourself Experiential Learning Process of Learning through Iterative Learn-Practice-Apply Problem-Solving Sessions for an Employer-Role Mandate.
A job with Higher Tech Roles and Salary
Job seekers get higher tech roles and higher salary
The typical payback period for our job seeker is 4 months
Mandate gets fulfilled in time with 100% guarantee
BridgeLabz Trust quotient
BridgeLabz believes that we need not just skilled talent but ensure their employability is impacted by ensuring that they get the coveted dream tech careers they deserve. We have delivered on our 100% job guarantee consistently over the last 5 years with over 2500+ fresh job seekers getting top tech development careers through our unique program. At the same time, we similarly work with top tech companies for their custom tech talent needs and guarantee the talent is productive right from the beginning. We have helped over 500+ top tech companies get the best productive talent which in turn has been instrumental in their growth.
Did you know
BridgeLabz is the only one of its kind job skilling and placement marketplace that provides a 100% job guarantee to fresh job seekers and employers through company-and-role-specific skill development programs.
From Narayan Mahadevan, Founder, BridgeLabz Solutions:
"First and foremost, we are delighted and grateful to you for recognizing BridgeLabz as one of the most trusted brands of 2021. It is certainly a great validation and this recognition has offered us a nationwide brand recall as a most trustworthy brand for the 100% job guarantee we offer to job seekers and employers.
Our mission is to impact 1M jobs by 2025 using our proprietary scoring/matching algorithms to match job seekers to employer mandates and develop them through company-and-role-specific boot camps. I personally believe this recognition will strengthen our Brand in our unique offering of a 100% job guarantee.