Apple Event On March 8th 2022: What All To Expect?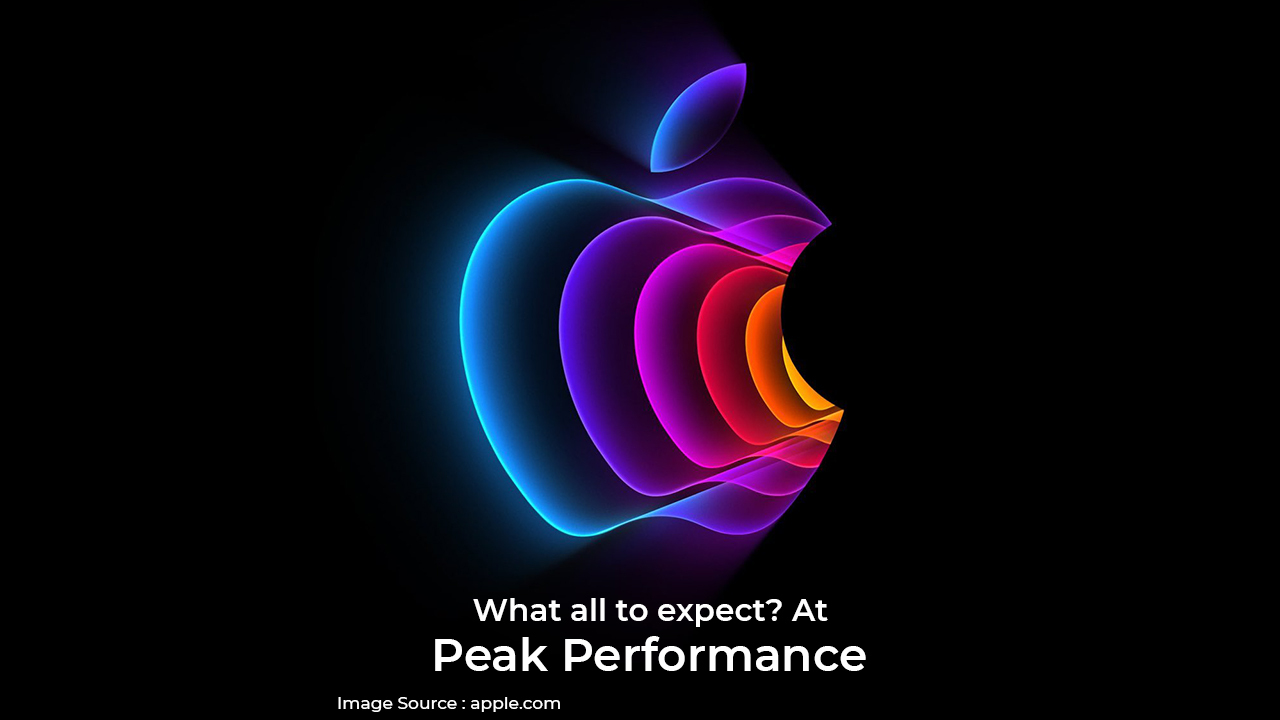 The wait is finally over as the world's most valuable tech company has officially announced the launch date for its next hardware event. All the speculations and rumours around the much-awaited event have been put to rest with this confirmation. Several reports were doing the rounds regarding the possible announcements at the event. On Wednesday, Apple posted a teaser with the tagline "peek performance," hyping and confirming the event on March 8th. Streaming at 10 AM PST (11.30 PM IST), the virtual event will air on the company's official website and Youtube Channel.
While the brand has still not dropped hints on what it will launch in the upcoming event, people are certainly expecting a glance at the new iPhone SE 5G model, new MacBooks, a new iPad Air, and its latest iOS 15.4.
What to Expect?
Not so hard to guess, the event always brings an affordable option in iPhone, and this time will be no different, as per the guesses of most of the tech fanatics. With the most obvious unveiling of the event, an all-new iPhone SE 2022 5G is what the fans expect from the brand. The upgraded specifications might include the iPhone powered by the brand's A15 Bionic chipset and equipped with a 4.7-inch display, a 12MP rear camera, and a 12MP front camera.
If reports are to be believed, the cost of the new iPhone SE could lie anywhere around $300, which is INR 30,000 to be precise, citing the previous trends of the brand. According to some reports, Apple may also reveal its new Mac lineup. We can expect the series to be powered by the latest M2, M1 Pro, and M1 Max processors. MacBook Pro, MacBook Air, and even a new Mac Mini are also coming on March 8th, and these new MacBook Air machines shall have mini-LED panels.
The company is also expected to unfold the new iPad Air. After the last launch in 2020, fans are assuming that a fresh version will come on board. Specifications of the new iPad Air 5 can range from a faster processor to an improved FaceTime camera, alongside 5G connectivity.
The colourful invite from the brand sent via an email to the media shows the Apple logo in rainbow colours, giving the impression of movement across the black background. Apple might be hinting at the available colour options for the iPad Air and iPhone SE.
The teaser dropped by Apple with a tagline like "peek performance," the brand has surely created a buzz in the mind of tech maniacs and its competitors as well. The brand is known for its advancements. With such taglines, one can also expect Apple to focus on the custom silicon chips it is designing to act as the microprocessing brains behind the upcoming launches on March 8th.