After Nvidia, Samsung Faces The Setback Of Data Breach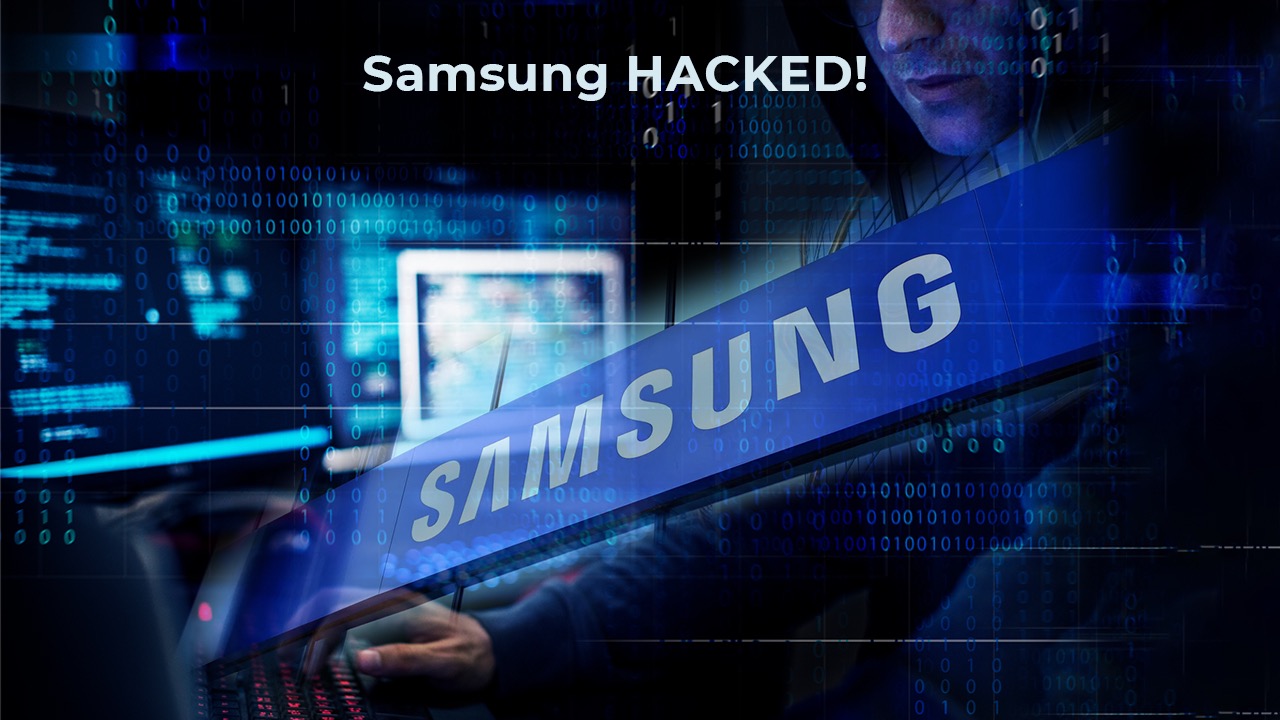 Samsung has made a comeback in this week's headlines, and no, it is not some announcement versus some big announcements that were made last week, but something a bit problematic.
LAPSUS$, the hacker group, is now after Samsung, after being the culprit behind chip major Nvidia a few weeks ago. If reports are to be believed, the group was behind the theft of data of around 190GB from the repository of the South Korean giant. They have named it "confidential Samsung source code," which includes details on the technology owned by Samsung along with boot loaders for the latest Samsung products and more. The ransomware gang uploaded the hacked file through their Telegram channel and claimed that they had stolen a file containing sensitive information from Samsung. The breach has yet again exposed the setback of cybersecurity across the globe.
While it seems to be a concern, Samsung has responded to the unfortunate incident on Monday and has assured that the recent attack is not severe and the impact on the business and customers is negligible.
Samsung has assured the safety of the personal information of its employees and customers, saying that no personal information was stolen in the incident. In its report, Samsung released a statement quoting that "According to our initial analysis, the breach involves some source code relating to the operation of Galaxy devices but does not include the personal information of our consumers or employees."
The tech giant has also claimed that the company was on an alert regarding the possible hacking attempt, following which it tightened the security of its systems.
Cybersecurity breaches are becoming a cause of concern nowadays, citing the frequent occurrence of such incidents. However, the scope of such an attack was not calculated by Nvidia, which led the hacking group to obtain 1TB of data, including confidential driver codes. In exchange for a warning and threatening the company to make the documents public and release trade secrets, the ransomware gang sought some ransom in cryptocurrency.
Nvidia has a market cap of $600 billion. It has made its mark globally for its GPUs used to elevate the gaming experiences. Considered one of the most valuable chipmakers in the United States, the breach has resulted in the hacker's group demanding the removal of Lite Hash Rates, or LHR, from the 30-series GPUs. Until now, no particular financial demands or extortion plans have been reported for Samsung. There are speculations about a contract between Samsung and Lapsus$, but nothing is clear yet. Samsung has also not revealed the scale of the breach as they are still assessing the situation.
While Nvidia got alerted and notified law enforcement the minute they got the hint of such intrusion, it took the help of cybersecurity experts to take steps in response to the incident further. Companies need to consider such attacks with more sincerity to safeguard their data systems and protect businesses from hacking.