Integrated Approach In Science & Technology For Sustainable Future: Theme Of National Science Day (NSD) 2022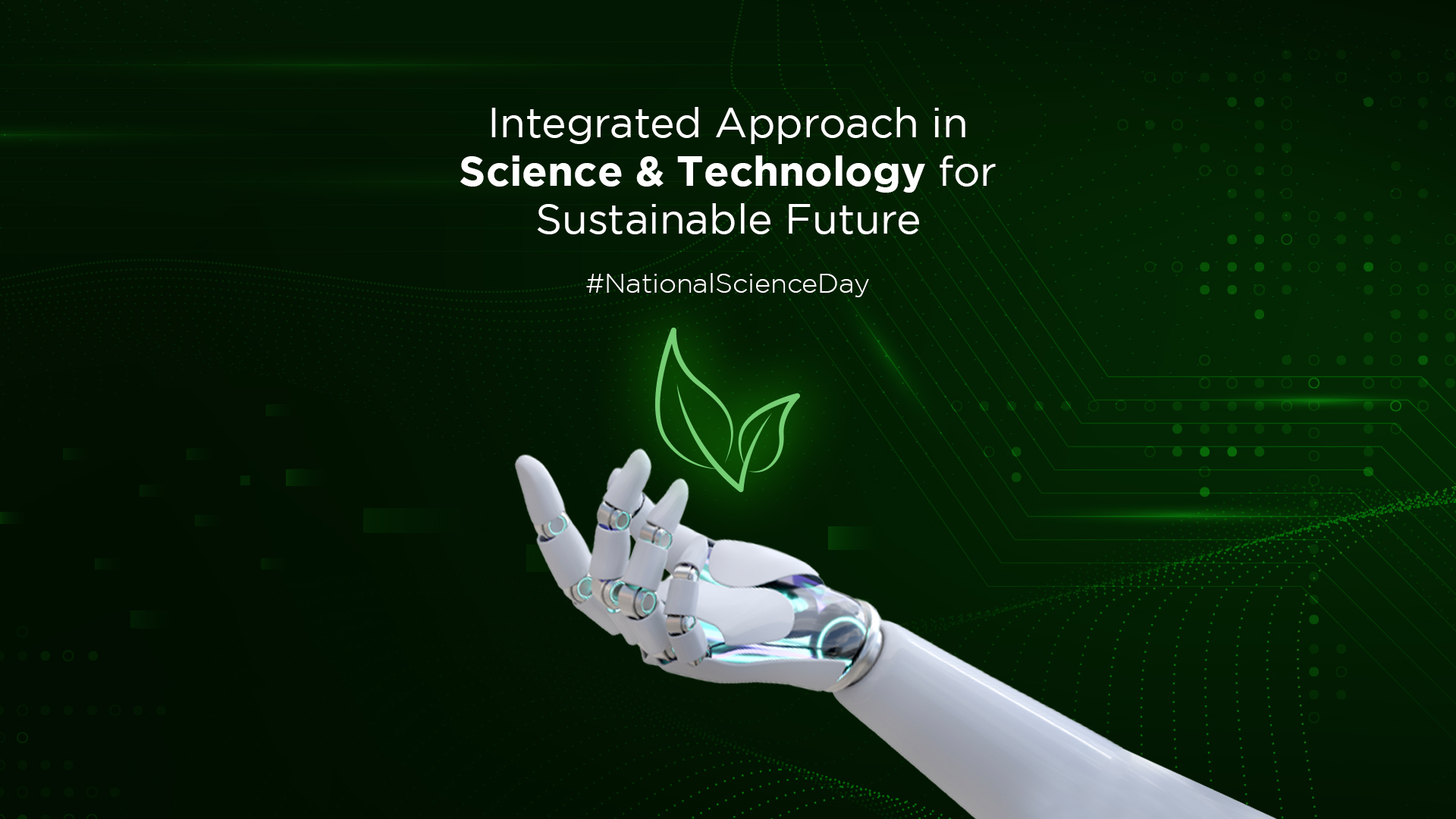 On 28th February 1928, Sir C.V. Raman announced the discovery of the 'Raman Effect. His remarkable discovery was recognized for which he was awarded the Nobel Prize in 1930. To honor his accomplishment, the Government of India designated 28th February as National Science Day (NSD) in 1986. Nation celebrates the day with theme-based science communication activities that are carried out in schools, colleges, universities, and other science, engineering, medical, and research organizations throughout India.
'Integrated Approach in S&T for Sustainable Future' is the theme of National Science Day for this year. Dr. Jitendra Singh, Union Minister of State (Independent Charge) Science & Technology; MoS PMO, Personnel, Minister of State (Independent Charge) Earth Sciences; Public Grievances, Pensions, Atomic Energy and Space, announced the theme and highlighted that the theme had been chosen keeping the public awareness in consideration. He further emphasized that days like these should not remain a one-day celebration. The efforts of our scientists should be appreciated regularly.
The last couple of years have seen the world struggling to breathe normally. Addressing the concern at the launch event, Dr Jitendra Singh was quoted saying, "This is the best time to give a push to this integrative approach as all the ministries and departments have come together to work for the survival of humanity at the time of the pandemic crisis."
"It is time to sustain this spirit, and the National Science Day will be the occasion to take a pledge for this and work with the integrated approach henceforth for sustaining livelihoods, sustaining human life, and for India to emerge as a leader in science," Dr Singh added.
The National Science Day celebration is in coordination with the Department of Science and Technology (DST), as it acts as a nodal agency to support the cause throughout the country. DST, along with National Council for Science & Technology Communication (NCSTC), has organized a number of programs all over the nation and continues to support various activities such as the organization of lectures, quizzes, open houses, etc., by providing grants to its State S&T Councils & Departments.
DST also presents National Awards to recognize, honor, and encourage outstanding efforts in science and technology communication. This has been a ritual since DST instituted the Awards for Science Popularization in 1987. The Department of Science and Technology (DST) and the Government of India also present the AWSAR award to PhD. Scholars and Post-Doctoral Fellows to recognize their dissemination of Indian research in Science, Technology & Innovation in popular science writing format.
The day witnesses students from schools and colleges presenting their science projects while national science institutes present their most recent research findings. Public speeches, radio-TV discussion shows, quiz contests, science exhibitions, live projects and research demonstrations, debates, scientific movie exhibitions, lectures, science model displays, and many other events are all part of the celebration.
We are fortunate enough to witness some of the most amazing and historical scientific studies, breakthroughs, and technologies. Celebrating it for a day is not enough, but we can honour the exceptional contribution of our scientists for providing hope and inspiration to future generations to pursue their dreams.