Cello: The Leading Exporters Of Household Products And Supplies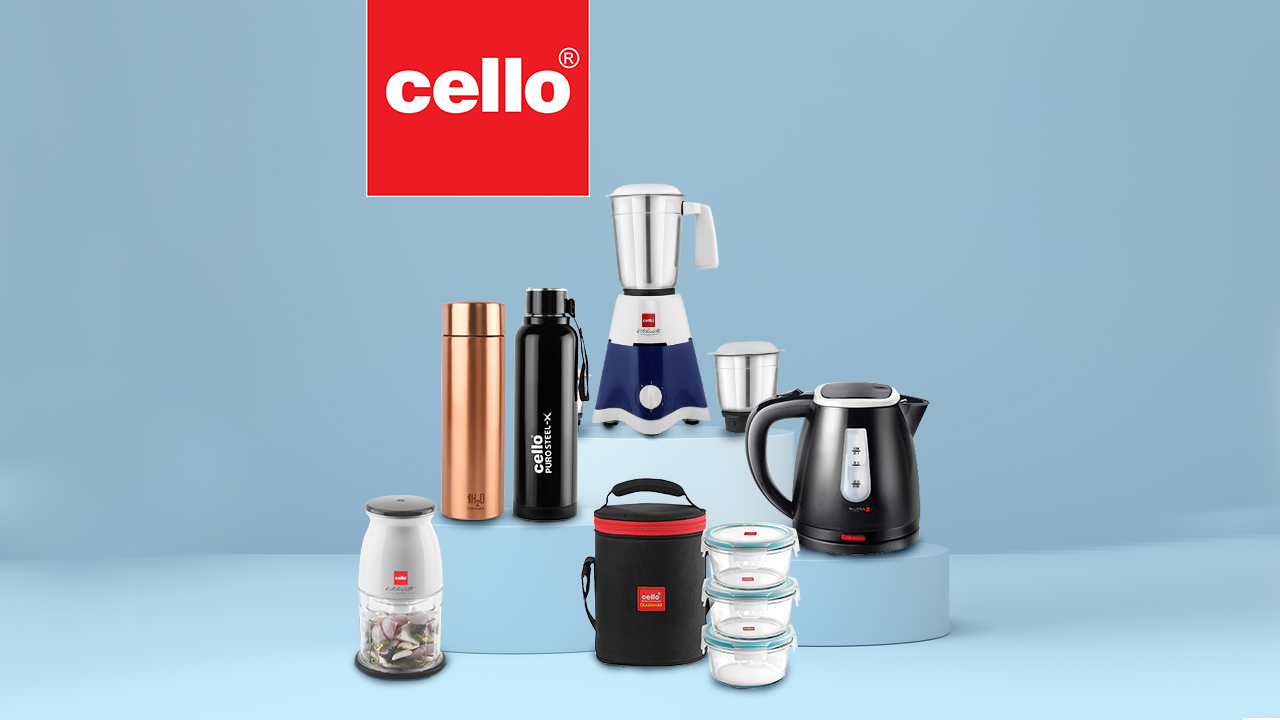 From a humble beginning with a tiny factory for making plastic PVC footwear and bangles in Mumbai way back in 1967, the Cello group has come a long way, become one of the most recognised brands in India given its wide range of products from Plastic, Steel, Opalware, Glassware, Melamine, Moulded Furniture, Kitchen Appliances, Air-coolers and cleaning products. The Cello brand is today one of the most recognised brands in the country and probably every household has at least one Cello product.
In 1982, the Cello group launched plastic houseware products and subsequently set up a state-of-the-art factory for thermo-ware products in 1986. It has the widest range of insulated & non-insulated plastic products, which include water bottles, tiffin boxes, lunch carriers, insulated water jugs, flasks, hot pots, PET, PP, PC bottles, flasks, storage containers, bathroom sets, laundry baskets, dustbins, and many more. It has over 1,700 unique houseware products.
It was in the mid-1990s that the group diversified into the plastic-moulded furniture business (which is also the only listed entity within the group) and writing instruments. It has never looked back since and has kept on adding one business after another to its portfolio – the latest being Opalware in 2017. The same year, it also ventured into the cleaning category, launching a range of cleaning products called 'Kleeno'; which includes floor, sink and ceiling brushes, kitchen wipers, mop buckets, brooms, dustpans and scrubs.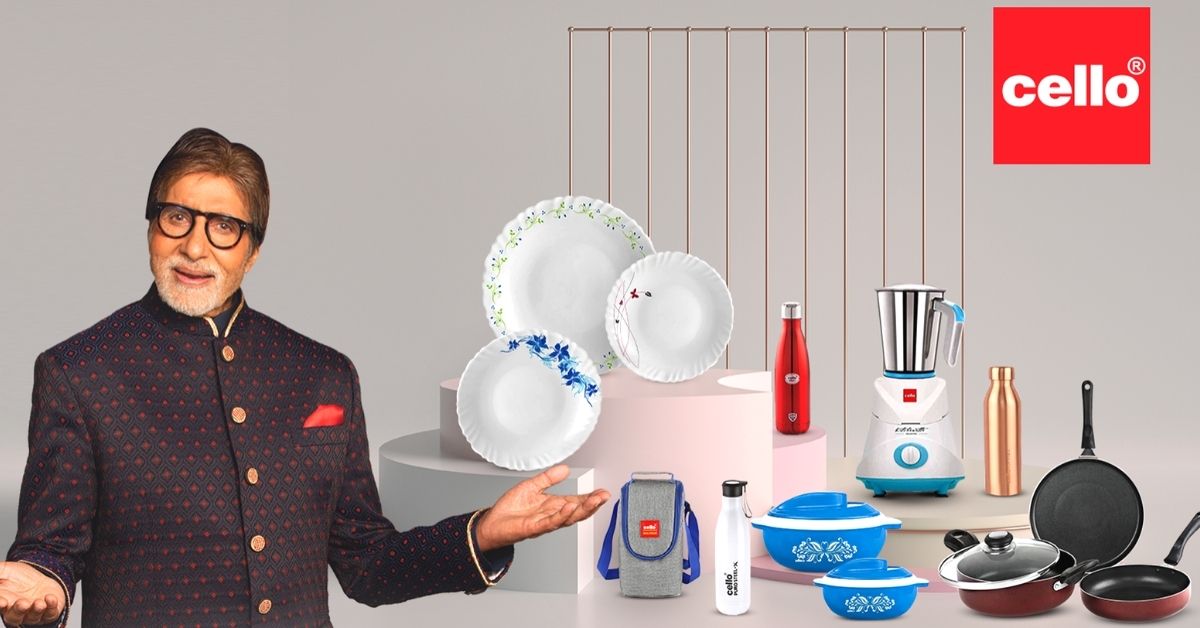 Despite being highly diversified, the Rs1,500-crore Rathod family-promoted group has continued to focus on manufacturing, where it makes almost 75 per cent of its portfolio on its own, to maintain quality and consistency. The group, backed by over 4,000 workers, is one of the largest processors of plastics/polymers (about 50,000 tonnes per annum), with 18 factories across multiple locations. With more than 550 sophisticated moulding machines under its manufacturing shop floor, it is amongst the top few players in the business today. Cello's manufacturing facilities are in Daman, Baddi, Pardi, Haridwar, Kolkata and Chennai.
As a progressive player, the company has been at the forefront, introducing state-of-the-art, world-class manufacturing technologies. Cello's ability to constantly innovate and launch new superior products has given it a unique edge in the market. It has proactively invested in the latest technology available worldwide.
While Cello is known for its technologies, innovations, and processes, it has put in place a strong distribution network in the rapidly growing Indian market. Cello has one of the largest distribution networks with over 700 distributors and over 50,000 dealers and retail counters across the country. In fact, Cello, with its pan-India presence, is today one of India's largest selling houseware brands. Besides, it has a well-established overseas network in over 65 countries and has been awarded the Plexconcil Award for outstanding performance 15 years in a row for product quality service, manufacturing practices, environmental safety, export performance, and excellence in marketing. The group exports over Rs 300 crore worth of products to overseas markets. Cello is one of the leading exporters of household products, and supplies to the biggest retail stores globally. Today, Cello is one of the largest selling houseware brands in the country,
Cello's Trust Quotient:
Cello is an iconic brand and has always been an excellent combination of innovation, quality, and classical designs. With an unbeatable mixture of style, durability, design, and strength, the company has endeared itself to its customers and has become the go-to brand for everyone.
The brand "Cello" is one of the most recognized consumer brands in India as per Super Brands India and has been awarded Readers Digest Trusted Brand Asia 6 years in succession. The brand has been awarded the prestigious PLEXCONCIL AWARD for NO.1 outstanding performance, 15 times in a row.
Did you know?
Cello is possibly the only brand in the world that has a very successful diverse portfolio under a single master brand!
From Mr Gaurav Rathod, Director, Cello Group:
India is one of the fastest-growing economies in the world with huge growth potential. Most brands in the organized sector cater to only a small affluent urban consumer segment and there is a very wide base of consumer segments at the middle & bottom of the consumer pyramid yet to be tapped. Every company should strive for increased penetration by creating innovative products that offer cost-effective value propositions catering to rural India. The future belongs to these companies.